Magazine
Working with Heavy Metal
On December 13, 2021, in the presence of 53 new or returning participants, Anne Berk, host of the online club, introduced two artists of sculpture network. Theme of the night: working with heavy metal.

The first guest, Hartmut Stielow, founder of sculpture network and well-known for his large scale abstract sculptures composed exclusively of steel and granite, presented a detailed insight into the process and challenges attached to the creation of such works.
Georg-Friedrich Wolf, steel sculptor, on the other hand, reported about a collaboration project with sculpture network last fall. He hosted two other sculptors in his Darmstadt workshop to work and reflect together around the theme of 'balance'.
    
vorwärts nach hoch, Hartmut Stielow, 2019, 530 x 500 x 240 cm, steel and granite,
Photo credit: Brigitte Streicher
When sculpture becomes poetry or... How Hartmut Stielow monumental work dissolves the laws of physics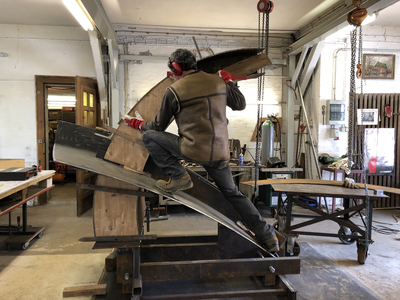 Hartmut Stielow shared a photo documentation of one of his most recent works "vorwärts nach hoch" (Forward and Up) to illustrate his practice and the experience of working with metal. "A block of 12 tons of granite erected on a 4-ton steel pedestal! How can these heavy and massive elements convey such a feeling of lightness and uplift?" wondered Marvin Libermann addressing the artist. What hides behind these magical moments that leave us speechless when we encounter 'art'?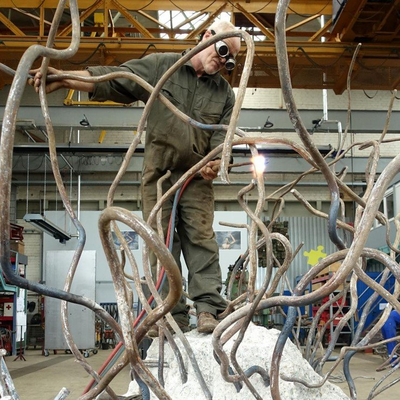 Commenting on the overall process, from the initial commission up to the on-site unveiling, Stielow explained the tremendous workload preceding the handling of materials and the finished object. The surrealist impression of weightlessness results not only from the mastery of steel itself but essentially from deep conceptual pre-work. Hartmut Stielow admitted that these complex reflections and necessary calculations generally account for many sleepless nights. The moment of truth: the final step when the massive stone block needs to exactly fit and be held by its base.
Behind the beauty of the sculpture's pure minimalist lines lies not only a masterful hand but the sharp mind of the artist.
A key to positive change: lessons from the Halle 109 workshop in Darmstadt
'Stronger together'… This could have been the conclusion of the workshop organized by Georg-Friedrich Wolf last October. Interested in further artistic exploration and willing to reactivate contacts after long periods of corona isolation, Wolf, assisted by Anemone Vostell (from BAM: art support provider), initiated a cooperation with sculpture network. The aim was to identify interested artists to participate and work together from his studio (Halle 109) on a common project focusing on 'balance'.  The German sculptress Suzanne Rowers, specialized in material science, and the Dutch steel sculptor Herbert Nouwens, answered the open call diffused via sculpture network and joined Georg-Friedrich in the Halle 109 on September 23, 2021. During one week, they shared space, time, tools, materials, ideas, and, above all, many moments of conviviality. Together as a team they organized a 3-day show and offered curator tours and artists talks.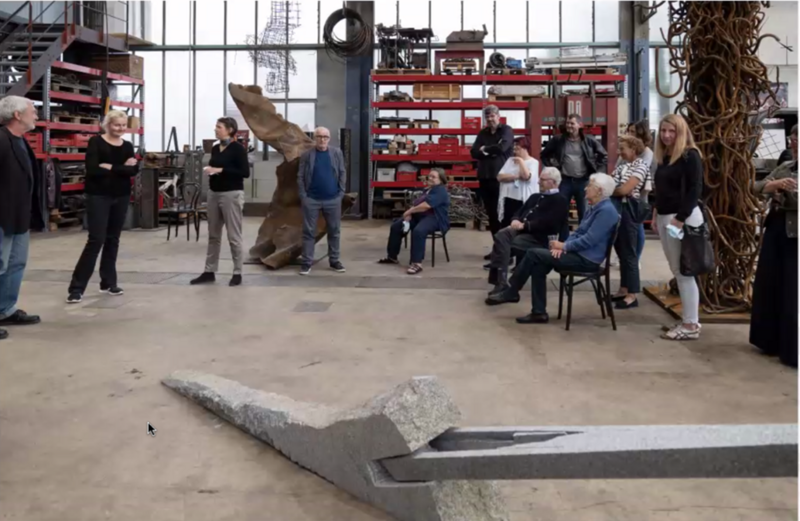 Embodying the spirit of sculpture network Georg-Friedrich Wolf successfully managed to interact with like-minded artists to build up new ties, exchange, and to get fresh inspiration to create new works for the delight of art lovers. This is why 'Stronger together' sums up well the 'happy ending' of this wonderful cooperation. A big special thank you to Georg-Friedrich Wolf for sharing this inspiring experience at the Online Club!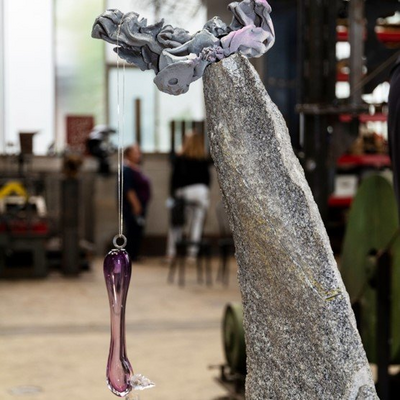 More about the guests of the online club
https://de.m.wikipedia.org/wiki/Hartmut_Stielow
https://www.galeriekornfeld.com/text/susanne-roewer
https://www.wolf-werk.com/de.symposium.html
https://herbertnouwens.nl/projecten/?lang=en
https://anemone-vostell.com/

Author: Laure Debouttiere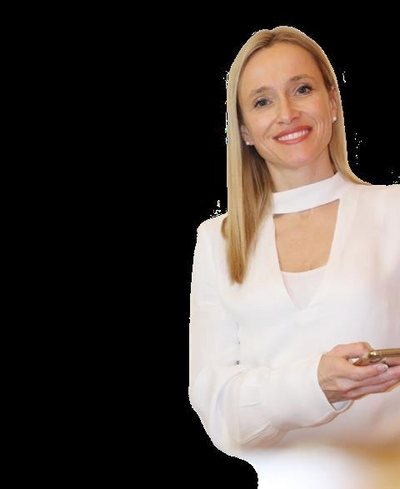 Art historian and independent researcher based in Moscow.
Cover picture: Wolf-Werk, The Missing Piece Weltenbild, 2012
January 2022