Magazine
Underwater Inklings – Ebb and Flood in the Sculptures of Maartje Korstanje
'Accept decay as part of life. Welcome growth, and withering too. The work of artist Maartje Korstanje sways on a wave of rising and disappearing, blooming and perishing. A little gruesome, but always fascinating. Something tells the viewer that it would now be better to avert their eyes, but they cannot, they have to look at the stumps, the rags, the pebbles, the knots, something viscous, something wiry, something slippery, something that gently drips.'
These are the opening words of Onderwatervermoeden ('Underwater Inklings'), a book about Maartje Korstanje, her work and her motivations. Art journalist Kirsten van Santen interviewed the sculptor at various points in the runup to the exhibition at De Utrecht in Leeuwarden.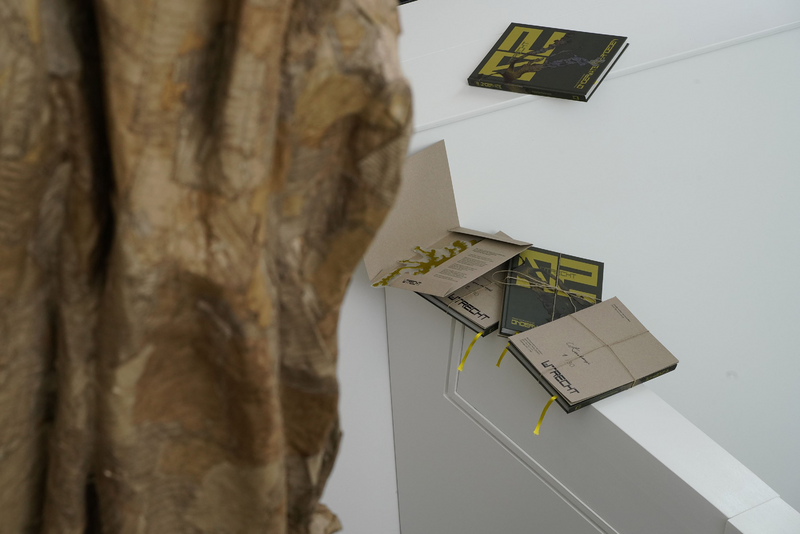 De Utrecht (1904) is the former premises of an insurance office. Brimming with opulent Art Nouveau details, it was recently renovated as part of a private initiative. De Utrecht in Leeuwarden is a small building with a big heart. Artists are challenged to enter into a dialogue with the building, which enjoys protected status. 
A lavishly designed book and a film portrait produced in close collaboration with the artist will appear in the runup to the exhibition. The book, film and exhibition together form a sophisticated triptych.
Maartje Korstanje was immediately impressed by Joseph Mendes da Costa's floor mosaic in the entrance hall of De Utrecht. It depicts a pelican feeding her young her own blood, and the artist was inspired by this sense of sacrifice. As people, we need to make sacrifices for the future of the planet. Take a step back, give room to those on this planet who do not have a voice.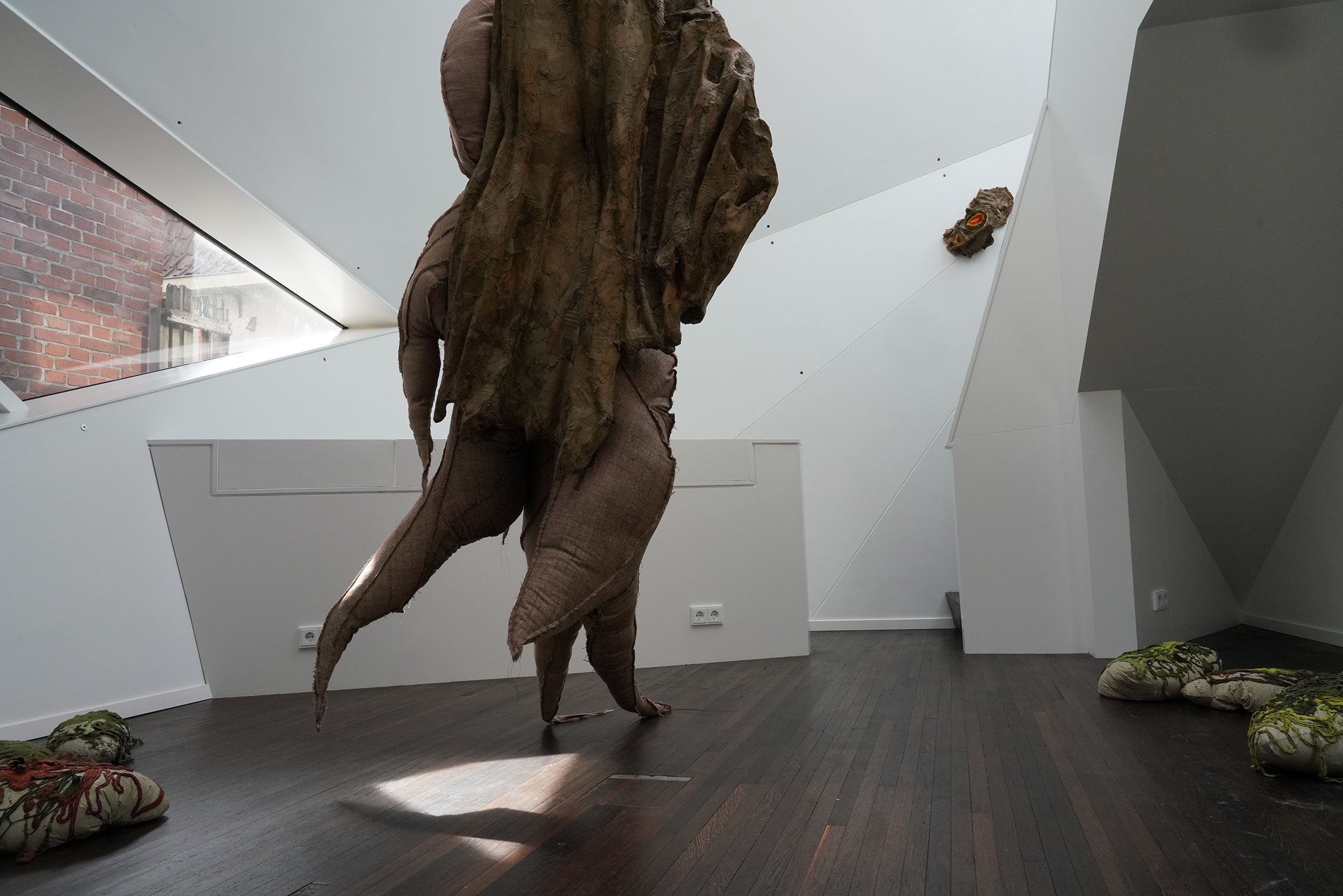 Onderwatervermoeden, Maartje Korstanje, De Utrecht, Leeuwarden
A hanging sculpture more than four metres tall is the central feature of an installation that swiftly takes the viewer back to a place in memory where things were good. The tall sculpture leads a life of its own, silently turning while no one is looking, constantly showing new sides of itself. It seems introverted, yet it whispers urgent questions. 
Maartje Korstanje already sensed as a child that horror is simply part of life. In the interview with Kirsten van Santen she recalls her childhood on a mixed organic farm by the sea, where her parents grew fruit. She describes a search for a missing cow. They found it in the dunes, dead and swollen among the marram grass, an image that has remained with her ever since. 
Beauty and horror are inextricably linked. One cannot exist without the other, and this tension is tangible in Korstanje's delicate sculptures.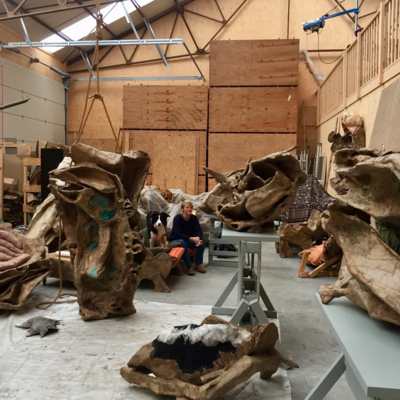 I am speaking in a personal capacity, as a viewer. In the old archive storage in the attic of De Utrecht a ceramic sculpture hangs from a wooden beam, like a dead animal or a bunch of faded organic material that over time has taken on the form of an animal. The temptation to move closer is irresistible. Quivering back and forth between abstraction and figuration, Maartje Korstanje manages to open up a world that gives me all the space I need. Doubts are perfectly acceptable, even though I try to rationalise the unpleasant sides of life, make them manageable. The sculptures make my inner struggle tangible. Whenever I see the work of Maartje Korstanje I am amazed at the effect art can have on me.
The material of which her most recent work is made is part of the circle of life. Use of circular materials means that things once made no longer need to conform to our endless desire for preservation. The sculptures can eventually fade and slowly compost, at their own pace, to be absorbed by the environment. They themselves may become a source of something new.
Maartje used the stone-like material Xiriton for the work at De Utrecht. This innovative circular material invented by Frank Bucher, a Swiss national who lives in Friesland, was originally intended as a building material. Maartje came across it in a database as she searched for experimental materials. She finds ingredients near her studio in Zeeuws-Vlaanderen, including seawater, shells and miscanthus grass, which have the ability to absorb carbon. The addition of textiles and wispish strands of machine embroidery brings a fascinating underwater world to the surface. Building, playing, kneading, shifting. Layers of cardboard become organic forms in a process of thinking, doing, touching and feeling, as they are guided towards an existence as breathing sculptures. 
'Underwater Inklings' is at De Utrecht, Leeuwarden until 27 August. www.deutrecht.frl
Author: Ra van der Hoek, artistic director of De Utrecht
Published: June 2022
Cover picture: Onderwatervermoeden, Maartje Korstanje, De Utrecht, Leeuwarden