Sculpture and Climate Emergency
Introduction to Sculpture Network XV. International Forum in Málaga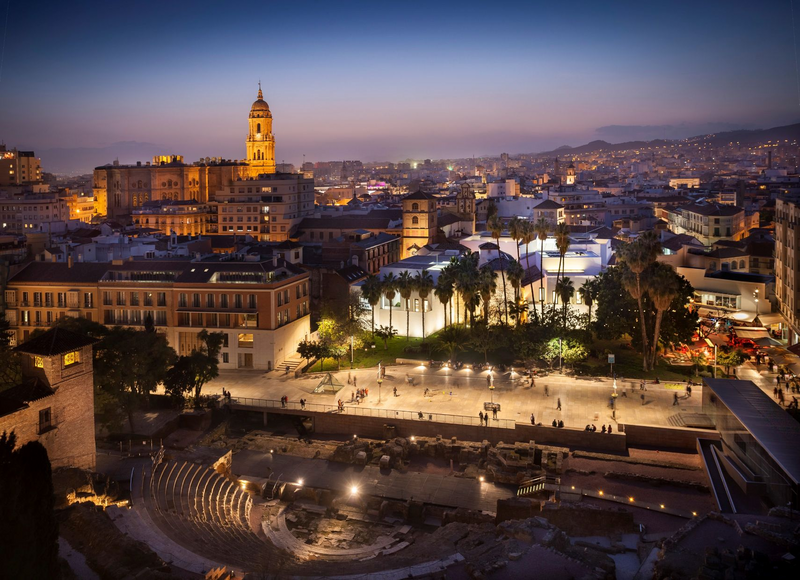 We are delighted to announce our XV. International Forum "Sculpture and Climate Emergency" in Málaga ES on 5-7 October 2023, which is curated by Maria Gracia de Pedro ES and Amparo López Corral ES. Our International Forum will explore the transformative power of art and sustainable practices in times of climate change!
As a prelude to the International Forum, Yke Prins NL, artist and board member, will introduce the program of the Forum, and two members will highlight their projects related to sustainability and climate change.
Caroline Kampfraath NL speaks about two installations addressing water pollution, and deforestation. In The Trees Weep upon Us, We'll be Fossils by Then, 2017, which was on show at the Biennial of Venice, the material wood resin embodies the hope of repair. Plants secrete resins for their protective benefits in response to injury. Even is mankind is lost, the earth will survive. 
How do we think about climate change? Marek Wolynski PL/UK, curator and coordinator of Sculpture Network, highlights the interactive installation of AlanJames Burns IE. Immersive in climate change sounds and stories, visitors are turned into active participants, whose brain activity is visualized in real time.
Join our Zoom Meeting on Monday, 8 May, 20.00 CEST.
After the lectures get together and networking in smaller groups.
Curating and moderation by curator Anne Berk.
The event will be held in English. Participation is free of charge, all you need is a PC, tablet or smartphone with an internet connection. Please register with the button "Register Now" to receive the link to the Zoom meeting.
More Information About the XV. International Forum in Málaga
On the first day, we will be received with welcome drinks by Museo Picasso Málaga,  followed by a tour through their famous collection. The next day, Centre Pompidou Málaga will host the conference, where renowned artists and curators will discuss earth-friendly and fair practices reconnecting with nature and the ecological environment. Ending with a tour through their fascinating collection. Guided tours, horizon-broadening lectures, inspiring workshops with Ki Culture about culture and sustainability, and plenty of opportunities to widen your network are awaiting you!
Please click here to learn more about the content, program and speakers of the XV. International Forum!