XV. International Forum in Málaga
Sculpture and Climate Emergency
5-7 October 2023 | Málaga, Spain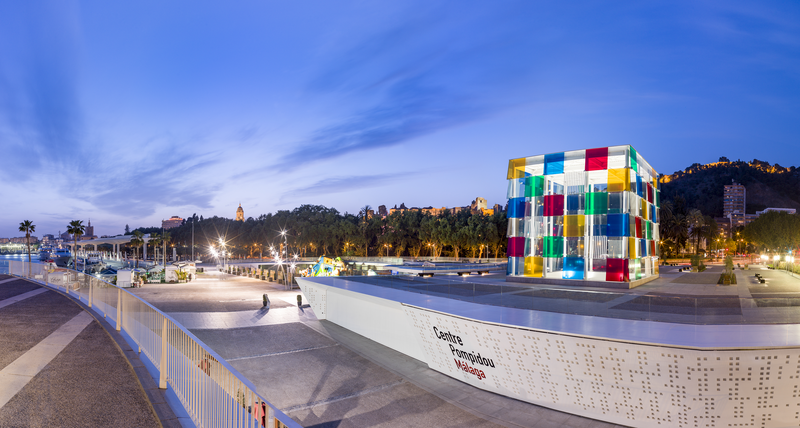 What kind of processes can be opened up and what actions can be proposed from the present sculptural practice towards an ecologically, socially and economically sustainable artistic ecosystem?
Sculpture Network's International forum in its 15th edition will explore the transformative power of art and sustainable practices. Artists and curators, public and private organisations, we will address and discuss the possibilities of inspiring and disseminating fruitful thoughts and scenarios, imagining other possible futures. We want to identify and inspire alternative earth friendly and fair practices reengaging with nature and the environment.
COOPERATION PARTNERS

SPEAKERS
MARTÍ MANEN [Curator and Art Writer]
LEONOR SERRANO RIVAS [Artist]
DANIELA ZYMAN [Chief Curator and Artistic Director of TBA21]
JOANA ESCOVAL [Artist]
LUCÍA LOREN [Artist]
LUCIA PIETROIUSTI [Curator and Head of Ecologies at Serpentine]
CURATORS
PROGRAM* 
*There might be slight changes in the program details.
DAY 1 | Thursday _ October 5, 2023
@ MUSEO PICASSO MÁLAGA
19.45          Welcome reception [Museum Director / Sculpture Network Chairman]
20.00          Guided Tour [Permanent Collection]
21.00          Networking Cocktail
DAY 2 | Friday _ October 6, 2023
@ CENTRE POMPIDOU MÁLAGA
09.30         Registration
10.00          Welcome words [Museum Director / Culture Counsellor]
10.30          Conversation 1 & 2
12.30          Coffee Break
13.00          Conversation 3
14.00          Lunch
16.00          Roundtable
17.00          90 sec. Artist's Presentations 
18.00          Coffee Break
18.30          Guided Tour [Permanent Collection + Temporary Exhibitions]
21.00          Gala Dinner @Señorío de Lepanto 
DAY 3 | Saturday _ October 7, 2023
venue to be announced
09.30         Sculpture Network Members' Annual Meeting [SN members only]
10.30          Ki Culture Keynote
11.30          Coffee Break
11.50           Ki Culture Workshops / Visits to artist studios and galleries 
14.50          Lunch
16.30          Conclusion
DAY 4 | Sunday _ October 8, 2023  [not included in the fee]
Optional visit to NMAC VEJER
Optional visit to TBA21 CORDOBA
PROGRAM PRICE
REGULAR
SN Member: 340 EUR
Non-Member: 450 EUR
EARLY BIRD [UNTIL 23.07.2023]
SN Member: 289 EUR
Non-Member: 382,50 EUR
WHAT IS INCLUDED?
- Entrance fees to the museums
- Guided tours and visits to the exhibtions, collections and studios
- Food and drinks written in the program
- Inspiring and thought-provoking lectures and presentations by distinguished museum directors, curators, artists and art mediators
- Stimulating and eye-opening round table discussions moderated by the program curators
- Workshops organized by Ki Culture on sustainable art practices and their communication in society
- Opportunities to meet and connect with museum directors, curators, art mediators and artists
- Numerous networking occasions to broaden your contacts in the art world
- Exchange of ideas, perspectives and experiences
- Possibility to share and discuss your artistic motivations and works with peers and experts
IMPORTANT INFORMATION
The price includes guided tours, visits, entrance fees, presentations, workshops, food, and drinks within the program. Travel, accommodation, and breakfast are not included.
To benefit from the Sculpture Network member price you must log in to your member account on the Sculpture Network website. You can add one or two non-member persons during registration. Please keep in mind that the person you add is automatically calculated as a non-member so if your company is also a member he/she should log in to his/her account and register individually to be able to benefit from the Sculpture Network member price.
For EARLY BIRD registrations [before 23.07.2023], you will get a 15% discount on your registration for all participants. Please enter the promotion code FORUM2023 before you select the payment method.
Cancellation policy
Sculpture Network refunds the total amount you paid until 23.07.2023, 50% of your payment until 31.08.2023, and issues no refunds beginning from 01.09.2023. 
If you find a paying substitute, you will be refunded the amount you paid. 
For any questions, do not hesitate to contact us at info@sculpture-network.org