Magazine
Sculpture Enjoyment in Bavaria
Bavaria has a lot to offer in summer: mountains, lakes, beer, and Bavarian cosiness. All of these aspects attract millions of holiday-makers every year, but many tourists also come for the sculptures. In many places in Bavaria you can experience them romantically in the open air. We want to introduce you to four of the most beautiful sculpture paths.
In Bavaria, you can combine hiking, nature, and art. Treat yourself to a walk, let the sun shine on your nose, and enjoy three-dimensional art at these four places:   
  
Rosenheim
The city is not only worth a visit for shopping, but it also has much to offer when it comes to three-dimensional art. Plan a day trip and enjoy the public art of Rosenheim to its fullest. We recommend a journey to the Loretowiese and a subsequent tour through the city centre. Start the tour at Ludwigsplatz, via Max-Josefs-Platz, to see its breathtaking historical architecture to Salingarten including the first works of art in public space.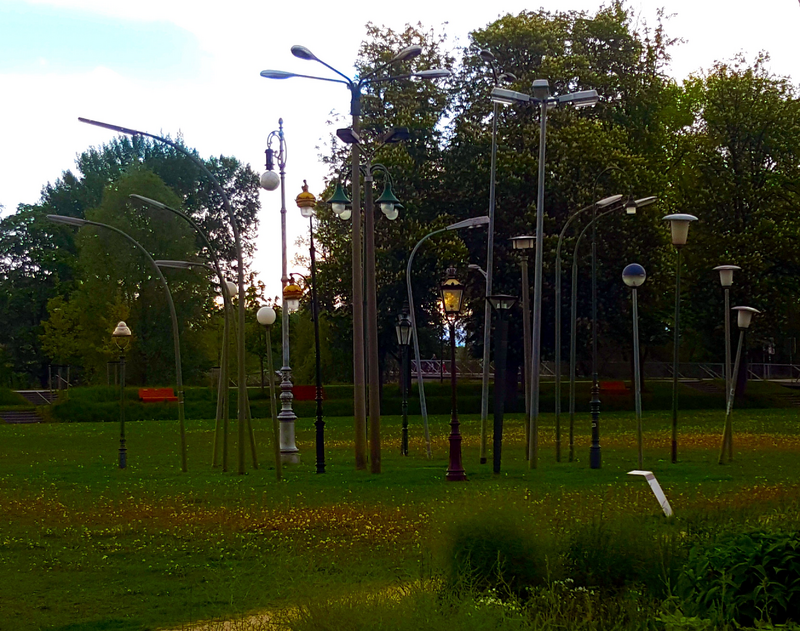 Take a short rest at the Lokschuppen (former engine shed turned exhibition center) or the municipal gallery, and then walk along the sculpture path in Mangfallpark. Some other works that are particularly worth seeing include, Passers-by by Erika Maria Lankes, a work strongly reminiscent of the Burgers of Calais by Auguste Rodin, and a contemporary work by Sonja Vordermaier called Street Lamp Forest.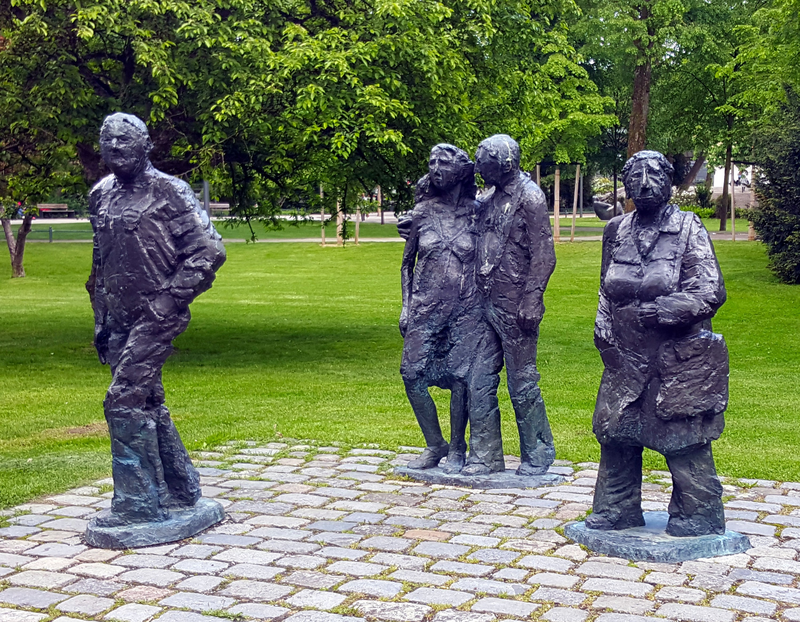 Wasserburg
Alone worth seeing, is the old town of Wasserburg am Inn embraced by the Inn River. Those who would like to see sculptures as well as magnificent architecture can do so for free on the Wasserburg Sculpture Trail. The Sculpture Trail was opened in 1988 for the initiative of Arbeitskreis 68 (AK68 for short). The tranquillity of the water, which always accompanies the visitors, is interrupted by magnificent sights and views into this unique landscape. Ute Lechner's sun disk is particularly impressive. Its golden metal disc, in the middle of which a hole has been punched out, opens up a view of two further gold discs on the other side of the Inn. Many other works here also inspire reflection.
Seebruck
Feel like cycling again? Sports and culture can be combined excellently with a bike tour between Seebruck and Seeon. The local gallery also initiated a sculpture trail on Lake Chiemsee with works by Heinrich Kirchner on the well-developed cycle route.


Sculpture Trail on Lake Ammersee: from Schondorf to Eching
At Ammersee, Bavaria shows itself from its most picturesque side: a calm blue lake surrounded by green hills. Boats flounder in the water and on the horizon the Alps stretch into the sky. A place to dream about! Along the north-western shore of the lake the sculpture path stretches along the Ammersee coastline. 21 artists from the immediate vicinity have each contributed one of their very different works here. The path leads passed monumental steel constructions such as Thomas Lenhart's Großer Fadenchein and fragile beauties such as Harry Zengeler's glass objects that sway gently in the wind among the tree branches.

Author: Claudia Thiel
Claudia Thiel is an art historian and travelled through Bavaria for us to find the most astonishing sculpture parks.
Cover picture: Ute Lechner, o.T. [Goldener Blick], Stahl, Gold, Wasserburg Skulpturenweg, o.J.
All photos in the article were taken by the author