Magazine
Dialogues in Logroño
Organized by sculpture network coordinator Beatriz Carbonell Ferrer, two great Dialogues about three-dimensional art took place in Logroño / Spain in the last few months. Find out, what the participants of the two events experienced.
At the end of last year, the third edition of SCULTO took place in Logroño, Spain. From 28 November to 1 December, numerous works by talented artists were exhibited at Spain's unique fair for three-dimensional art. At a Dialogue on 30 November 30, sculpture network members and interested persons had the opportunity to learn more about the fair and the artists exhibited, to network, exchange ideas and enjoy contemporary sculpture.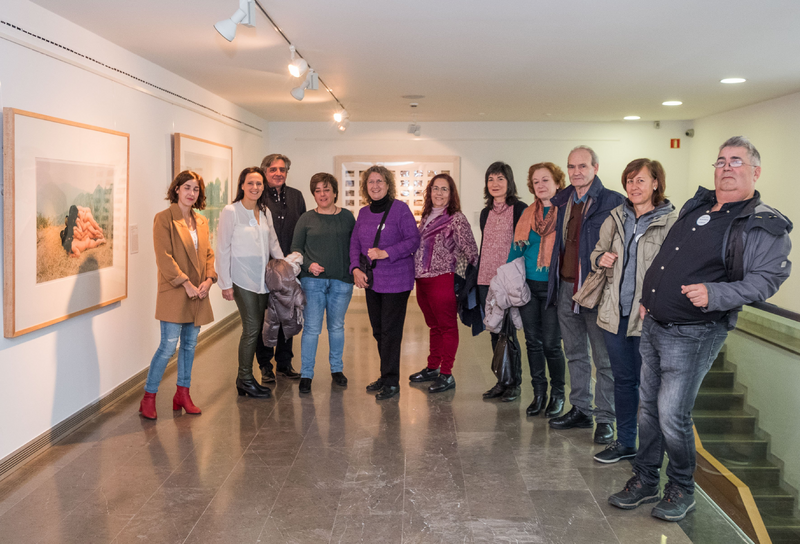 Our coordinator for Northern Spain, Beatriz Carbonell Ferrer, guided the group through the art fair. At the MUSAC (Museum of Contemporary Art of Castilla y León), which was open to interested parties during SCULTO as part of a partner program, the participants were able to discover Spain's most important contemporary art collection. The day ended at the Bodegas Corral winery, where everyone had the opportunity to exchange ideas during a wine tasting.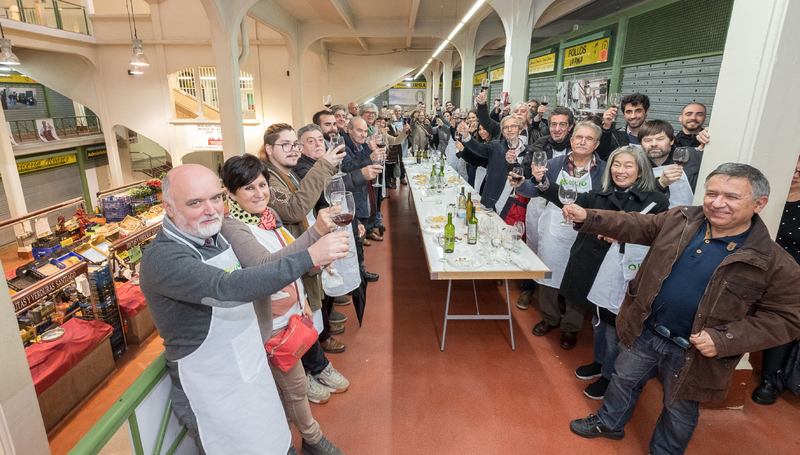 "sculpture network raises the name Logroño to a special place on the cultural map" (Pablo Hermoso from Mendoza, mayor)
Another event of sculpture network took place on 2 February: More than a hundred artists and art lovers gathered in the workshop of the Riojan sculptor José Antonio Olarte for the annual toast to international sculpture. Artists from different parts of La Rioja and other nearby cities took part in the event organised by sculpture network, represented in the north of Spain by sculptor Beatriz Carbonell Ferrer. Among the participants was the Mayor of Logroño, Pablo Hermoso de Mendoza, who thanked the participants for the great interest in the event and the unique venue. "We should continue to promote and highlight the special features of this district in order to develop our city. The fact that our region is part of sculpture network and thus receives international attention puts the name Logroño on a special place on the cultural map".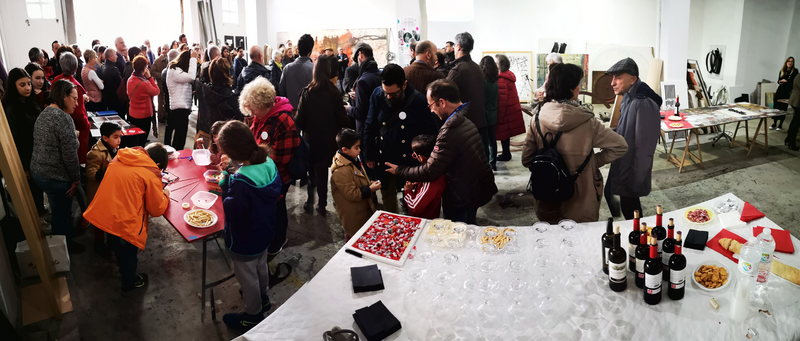 Among the participants were Carmen Urquía, Logroño City Councilor, José Carlos Balanza, Félix Reyes, Enrique Martínez Glera, Carlos López Garrido, Carlos Corres, Luis Burgos, as well as professors from the art departments of UNIR, UNED and UR.
Logroño will also participate in sculpture networks Midsummer Sculpture Festival, which will take place on 20 June 2020 throughout Europe.