Magazine
What's happening in Spain in May?
Spain is the place to be this May if you are a fan of sculpture network and three-dimensional art. Find out more about the two Dialogues we have prepared for you in Barcelona and Bajo Martín and join us!
Para la versión en español, por favor, desplácese hacia abajo.
Whether you are spending your May in Barcelona or in the region around Zaragoza: sculpture network is offering two truly extraordinary events which promise a peek behind the scenes. 
Barcelona is a favourite destination for many sculpture network fans, some of whom have joined our art trips there before – and rightfully so! The city offers a huge variety of art and architecture to explore, but let's keep in mind the sculpture scene for the moment. Many sculptors work and live in Barcelona and draw their inspiration from the hustle and bustle of the city life. One of them is Sergi Aguilar, who invites us into his studio on 10 May. Together with our coordinator Neus Bergua he will guide 15 lucky participants through his work area, talk about his process and offer inside information about the everyday work of a sculptor. You might recognize his works from the MACBA or many other museums as renowned as the Guggenheim Museum in New York, so this afternoon with the artist is sure to leave a lasting memory
Register for the sculpture network event in Barcelona here!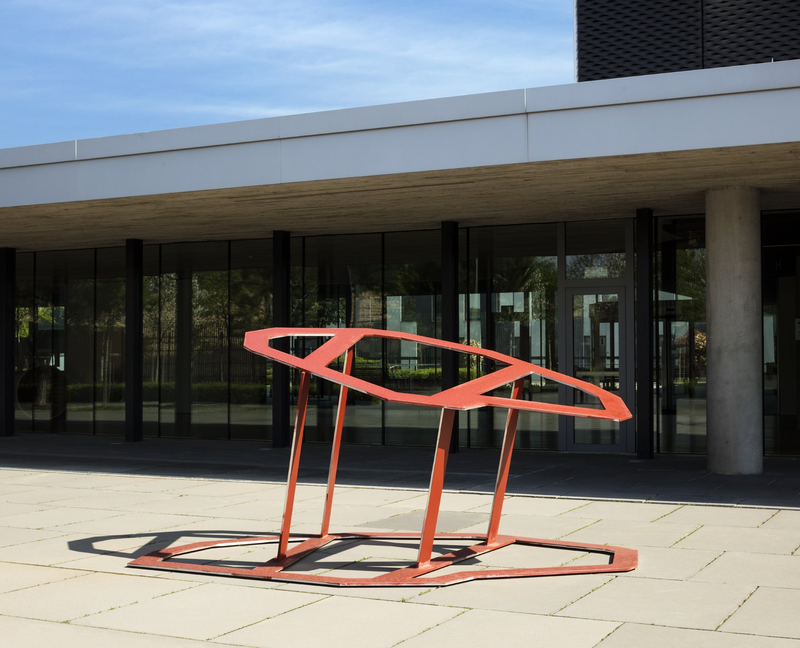 Let's move away from the city life! Have you always wanted to explore an alabaster quarry? Then you should probably secure your spot on our guided tour on 25 May in Bajo Martín. In cooperation with the Centro Integral para el Desarrollo del Alabastro (CIDA), our coordinator Beatriz Carbonell Ferrer has set up an inspiring program which revolves around this fascinating material. A new cooperation project between the towns La Puebla de Híjar, Albalate del Arzobispo and the region of Bajo Martín aims to promote and support the production and use of alabaster in the region. Alabaster with its astounding diversity is used for many purposes in many different areas: Architecture, design, restauration and many more rely on it – and not least of all sculpture! Therefore, we will not only meet the managers of the quarry as well as the leader of the alabaster project, but we will also gain insights from artists' perspectives from Carlos Salvador and Joaquín Macipe. The program covers many different aspects, and for those who feel like half a day isn't enough, we offer the option of a guided tour through Alcañiz Castle with the Renaissance alabaster tomb by Damiant Forment in the evening.
Register for the sculpture network event in Bajo Martin here!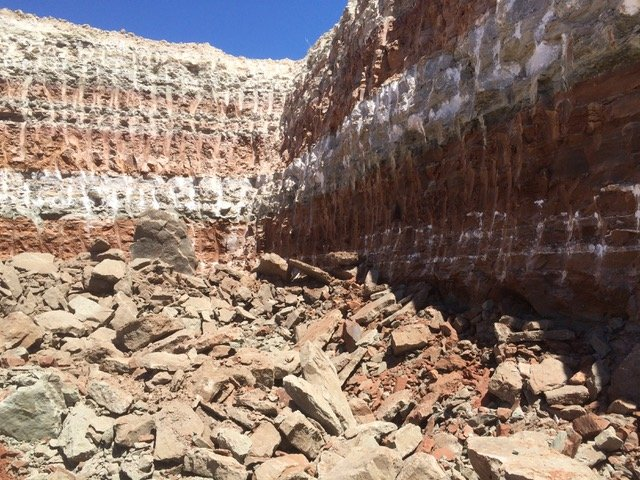 Prepare to be amazed by Spain's intriguing sculpture scene and discover inspiring insights this May!
¿Qué está pasando en España en Mayo?
España es el lugar para estar este mes de Mayo si eres un fan de sculpture network y del arte en tres dimensiones. ¡Obtén más información sobre los dos Diálogos que hemos preparado para ti en Barcelona y Bajo Martín y únete a nosotros!
Tanto si estás pasando tu mes de Mayo en Barcelona o en la región que rodea Zaragoza, sculpture network ofrece dos eventos realmente extraordinarios que prometen interesantes emociones.
Barcelona es un destino favorito para muchos fans de sculpture network, algunos de los cuales se han unido a nuestros viajes de arte en la ciudad con anterioridad, ¡y con razón! La ciudad ofrece una gran variedad de arte y arquitectura para explorar, pero tengamos en cuenta por el momento la escena de la escultura. Muchos escultores trabajan y viven en Barcelona y se inspiran en el ajetreo y el bullicio de la vida de la ciudad. Uno de ellos es Sergi Aguilar, que nos invita a su estudio el 10 de Mayo. Junto con nuestra coordinadora Neus Bergua, guiará a 15 afortunados participantes a través de su área de trabajo, hablará sobre su proceso creativo y ofrecerá información privilegiada sobre su día a día como escultor. Es posible que reconozcas sus obras en el MACBA o en muchos otros museos tan famosos como el Museo Guggenheim de Nueva York, seguro que esta tarde con el artista nos dejará un recuerdo inolvidable.
Regístrate aguí para el evento de sculpture network en Barcelona!
¡Alejémonos de la vida de la ciudad! ¿Siempre has querido explorar una cantera de alabastro? Entonces probablemente deberías asegurar tu lugar en nuestra visita guiada el 25 de Mayo en Bajo Martín. En colaboración con el Centro Integral para el Desarrollo del Alabastro (CIDA), nuestra coordinadora Beatriz Carbonell Ferrer ha organizado un programa inspirador que gira en torno a este material fascinante. Un nuevo proyecto de cooperación entre las ciudades La Puebla de Híjar, Albalate del Arzobispo y la región del Bajo Martín tiene como objetivo promover y apoyar la producción y el uso de alabastro en la región. El alabastro con su asombrosa diversidad se utiliza para muchos propósitos en muchas áreas diferentes: arquitectura, diseño, restauración y muchas más dependen de él, ¡y no menos importante es la escultura! Por lo tanto, no solo nos reuniremos con los gerentes de la cantera y con el líder del proyecto de alabastro, sino que también obtendremos una perspectiva de los artistas de Carlos Salvador y Joaquín Macipe. El programa cubre muchos aspectos diferentes, y para aquellos que crean que la mitad del día no es suficiente, ofrecemos la opción de una visita guiada, por la tarde, al Castillo de Alcañiz donde veremos un sepulcro de alabastro realizado por el escultor del Renacimiento Damián Forment.
Regístrate para el evento de sculpture network en Bajo Martín aquí!

¡Prepárate para asombrarte con la intrigante escena escultórica de España y descubre ideas inspiradoras este mes de Mayo!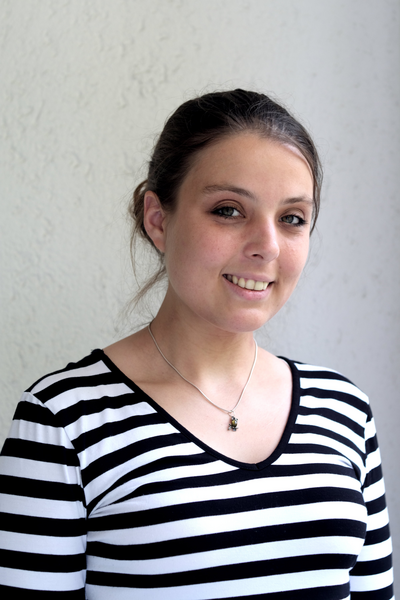 Author: Sophie Fendel