Magazine
Quarries, Factories and the Art of Alabaster
Our Dialogue in the West of Spain was about the gypsum alabaster. The material is not just a good metaphor, the visitors also get to know it from a new angle - from construction to material processing.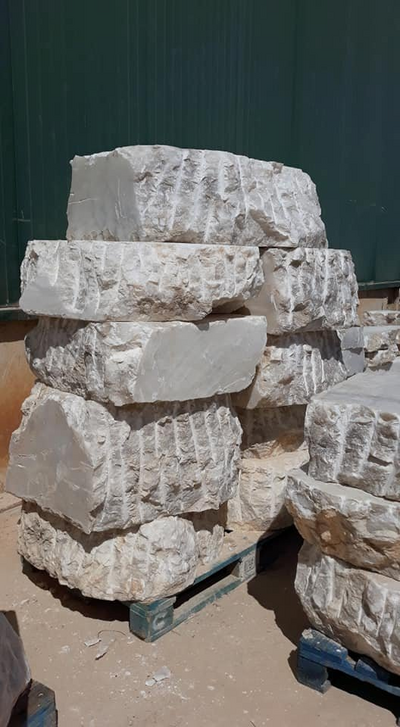 The Integral Centre for Alabaster Development (CIDA= Centro Integral para el Desarrollo del Alabastro) invited interested individuals, along with sculpture network, to various locations in the Bajo Martín region of Spain on the 25th of May, 2019. The CIDA wanted to teach the visitors about the alabaster gypsum.  Santiago Martínez's (head of the "Alabaster Project") mission was to promote the raw material to sculptors, artists and art lovers. Those attending were given a varied insight into the subject of alabaster - from mining to alabaster carving.
 The raw material of alabaster is mainly extracted in the region of Bajo Martín and is used by artists, craftsmen and architects for sculpturing but also in buildings as translucent marble.
Unfortunately, the alabaster quarry of Azaila could not be visited as planned by Beatriz Carbonell Ferrer due to heavy rainfall. However, at a factory in La Puebla de Hijar, the participants were able to observe the processing of the stone before it was marketed. That was quite a highlight for the sculptors.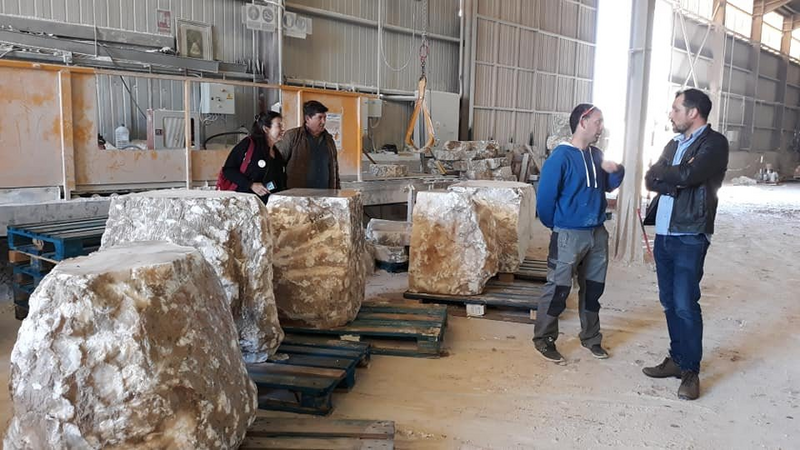 Accompanied by Antonio Salvador, Managing Director of Exportadora Turolense, the visitors saw how the large stones extracted in Azaila, Albalate and other villages in the region are sawed for the extraction of pure alabaster.  An exciting lecture on alabaster carving was also given by sculptors Carlos Salvador, Joaquín Macipe, Manolo Cirugeda and eight students from the Alcorisa Institute. In stimulating conversations, visitors were able to talk about their own projects and inspire each other.
The group moved on from La Puebla to Albalate del Arzobispo, where the visitors got to know the facilities of CIDA.  A symposium was organized by CIDA and students of the Alcorisa Institute. In the end, the participants had the opportunity to create their own works of art, exhibit them and see what beautiful artifacts were created - what a wonderful completion of the Dialogue!