Magazine
Jalila Essaïdi and the Symbiocene
"The laboratory is my painting brush"

Artists are masters at visualizing, imagining, and persuading. With their work, they tell stories that resonate. By seeking the experimental, they often enter areas outside of art. This can lead to the development of smarter materials and new visions for the future. Jalila Essaïdi is someone who loves to experiment.
As an artist and entrepreneur, she and her team explore opportunities to improve the collaboration between humans and nature. In her BioArt Village, an incubator on the outskirts of Eindhoven, curiosity and the connection between nature and human life is leading. The common thread is connecting different fields of expertise: nature, society, and technology.

By Etienne Boileau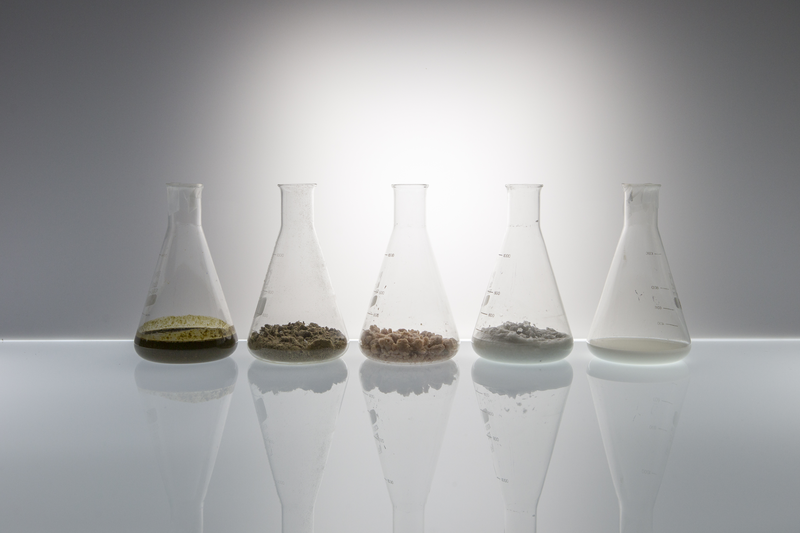 We are talking in the office of her BioArt Village, located in a unique spot on the outskirts of Eindhoven. The complex covers 1.6 hectares of nature reserve on which five World War II buildings stand, currently being renovated.

Since when has BioArt Village been located here?
"Since 2015, I am working here with my development institution BioArt Laboratories. It took seven years before I could officially buy this place and establish my lab here. The renovation process of the buildings has taken up most of my time  ver the last few years and will so the next few years." Successful projects "One of my most successful projects is Mestic, which is about converting cow manure to cellulose pulp. You can process that pulp into a thread and turn it into textiles. Cellulose pulp is a multi-purpose material: you can also use it in building construction. Mestic has now been patented; the licenses will soon be issued mainly in India and China, because there is already extensive pulp production over there – albeit on wood – but that will soon be done using cow manure. If all goes well, that cellulose will return to the Netherlands as textile thread, from which fashion will be made here. I would also like to mention the Geodesic Dome, which was recently built here on the site. A joint project in which we focus very much on plant properties, seed breeding and diversity; like now in the Azolla project, which involves a water fern that grows here in the Dome. The fern can bind a lot of nitrogen and CO2 to itself, making it a natural product to reduce CO2."

"I spend a lot of time managing and supervising young talent and occasionally I cure a bioart exhibition. Most recently at Museum Jan Cunen in Oss. In it, both my own work and that of other current (bio)artists were on display."


An hour later, we walk onto the property and enter the Geodesic Dome, which is used for growing the Azolla plants. A little bit further, two pigs are standing inside a big fence and at the back of them I see two large runs with all sorts of chickens and roosters. There is also a big tree around which copper wires are stretched (the Living Network), allowing communication over long distances. And I discover Shaakira Jassat's work Aquatecture prominently displayed on the wall of the main building.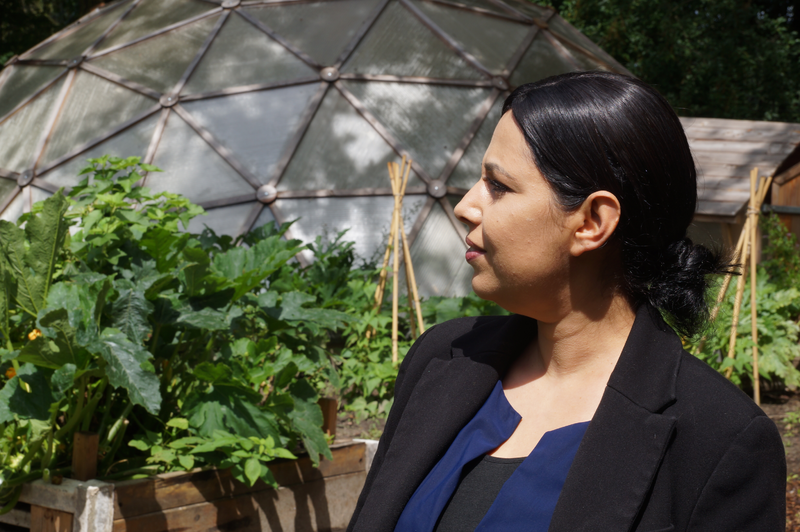 "The role of an artist is to make the invisible world visible"

Research on Symbiocene
Walking through the main building, you will discover several laboratories. In one of them, young chestnuts are growing on salt water. There you will also find presentation rooms for exhibitions, lectures, etc. Since 2016, research into the Symbiocene has been conducted in BioArt Laboratories. It's all about the balance between humans, technology, and nature. According to Essaïdi the Anthropocene is a period we are currently leaving.

What specifically are you researching for?
"We investigate what systems exist in nature and how we can learn from and contribute to those systems. To do this, I make use of international talents from all kinds of disciplines through an exchange project. Our students stay here on location. We have artists, designers, scientists, and writers from all over the world coming together here: all kind of talents that have fresh ideas and want to create new work. We facilitate those talents in the lab or outside in the field. It's all about cross-pollination between science, art, and technology. Here we explore the future of our food, how we deal with energy, how we deal with climate issues. The lab is like a painting brush you use as an artist."

What is the difference between art and bio-design?
"Bio-design is booming and is being taught at all kinds of art colleges. The line between art and bio-design is slowly blurring. Art offers much more freedom, is much broader to explore and produces more richness of ideas. You can see an amalgamation emerging between art and biodesign, which is nowadays called bioart. However, amazement is central to art; it may provoke an innovative idea or an important question. And as an artist you start looking at systems differently. The role of an artist is to make the invisible world visible, which is certainly true of bioart. Art is there to investigate, to question, to experiment, not to define. Science does the latter."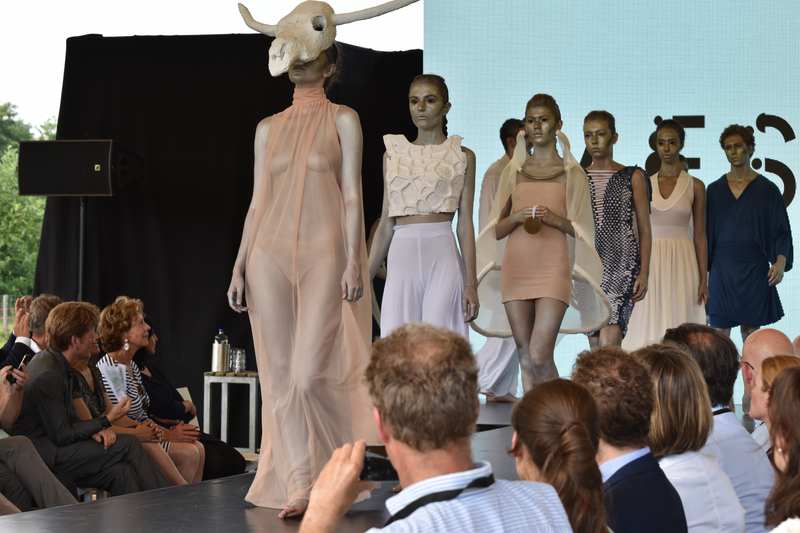 Can bioart make a positive contribution to current climate issues?
"By questioning and making clear what problems we are facing today and will have to deal with in the future, you are already contributing. You see several new initiatives in the field of bio-art during Dutch Design Week in Eindhoven. These initiatives are actually occurring all over the world. Look at Shaakira Jassat from South Africa who, with her Aquatecture project, developed a method to collect rainwater that hits the walls of buildings. The installation, that she developed in our laboratories, is based on the skin of a beetle species, which the beetle uses to collect water."
Circular economy as a solution?
"I have reconsidered my former opinion that new materials are necessarily needed because the existing ones are running out. The manifesto that I recently wrote for Dezeen is now more about smarter materials. My thought is: nature knows no waste.
Above all, we need to make materials that are more diverse. So, that nature has a chance to be able to break down these smarter materials. The circular economy is an interesting theory in that context and represents the starting phase of the Symbiocene. Nature has been around for billions and billions of years, and we are just coming along. So, we also definitely have time to make adjustments."

Do you have a remedy for the fear of the future that you can feel all around us?
"My remedy is confidence. Most of the talents who come to work here have just finished an academy. They are young, just starting their careers and are quite uncertain. They work here with each other in a trusting environment. So, trust is especially important at the moment. Which is also reflected in the upcoming exhibition The Symbiocene Forest that we are organizing here in October: Trust in the future, trust in each other."



====================================================================
The Symbiocene Forest - Down to Earth
BioArt Village - Eindhoven - Netherlands
21-10-2023 until 29-10-2023
Open from 11 - 18 hour, Entrance free
www.bioartlab.com
www.jalilaessaidi.com
Copyright ©2023 Etienne Boileau