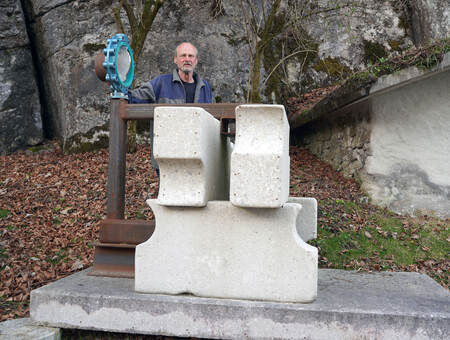 Bernhard Wieser
ARTIST'S STATEMENT

The cause and virtue of the beginning creates a notion, a sensation of sorts, an idea and the desire to act on it to do something with it.
For me, the matter is one of the most important aspects approaching new works. Once understood this fact, shape and size will almost sculpt itself to one total piece.
Some of my work is on a model scale, while others out of doors are rather big and monumental sculptures, made out of metal, stone or concrete.
I'm trained as a structural-engineer and worked together with architects and a number of sculptors from different countries. Some of those commission works went to Japan, China, USA and Europe.


PROFILE

A sculptor working in various materials (wood, stone, steel, clay, plaster…)
He is able to work on its own initiative and as a part of a team. Proven leadership skills involving managing, developing and finishing of projects. First class analytical and problem solving skills. I worked together with numerous sculptors and architects. Some of those commission works went to USA, Japan, UK and Europe.