Dialogue in Barcelona
Guided visit to Espai Subirachs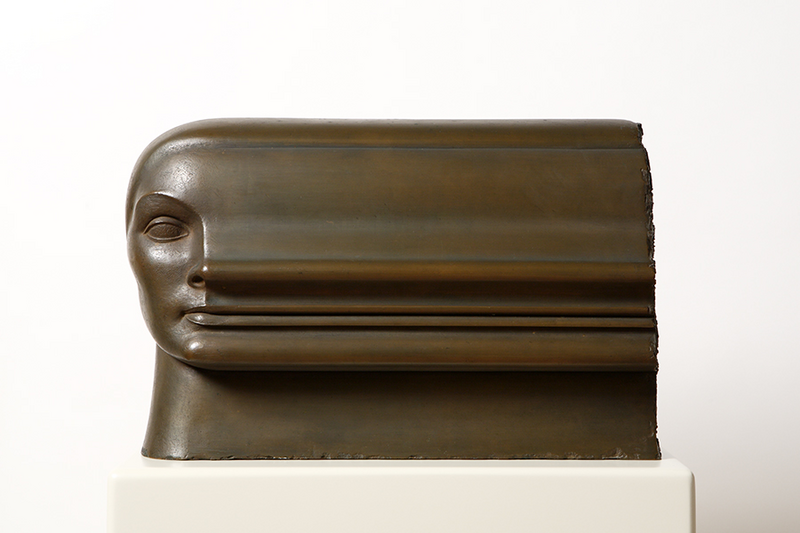 Join us for an enlightening Dialogue focused on Josep M. Subirachs (Barcelona, ​​1927-2014), a highly acclaimed Catalan sculptor. Our visit will take us to the Espai Subirachs, located in the artist's birthplace of Poblenou. Here, we will have the privilege of exploring over a hundred of his remarkable works on permanent display.
Led by Judit Subirachs-Burgaya, the sculptor's daughter, an art historian, and the center's director, we will delve into an anthological exhibition that unveils the extensive and prolific career of this extraordinary artist. Beyond his renowned monumental intervention on the Passion façade of the Basilica of the Sagrada Família, we will discover the diverse and multifaceted nature of Subirachs' artistic production, which often remains overshadowed. He has left an indelible mark on public spaces with numerous monumental works interwoven with architecture and urbanism.
At the Espai Subirachs, we will encounter a more intimate side of the artist—a human-scale Subirachs—who also crafted numerous small and medium-format works cherished by collectors. Don't miss this opportunity to gain a deeper understanding of Josep M. Subirachs and his artistic legacy.
Program:
12.00: Registration at the meeting point: c/ de Batista, 6, 08005 Barcelona
12.10: Guided tour of the Espai Subirachs and the artist's works
13:40: Group photo at the birthplace of Josep M. Subirachs: c/ de Pere IV, 195
14:00: Networking and lunch/aperitif in Sala Beckett (former headquarters of the "Cooperativa Popular de Consumo, Paz y Justicia"), by each participant                       
Participation: 
Normal price: 10,00 EUR
Sculpture Network members: 0,00 EUR
To be paid in cash on the spot.
Maximum: 12 attendees. Members priority.
The number of participants is limited and online registration is required. Registration period until November 6, 2023.
The language of the program will be in Spanish and Catalan.
*At the end of the visit, we will make a voluntary payment to help the Espai Subirachs since it does not receive any type of subsidy. It is a formula where each attendee pays what they want, can or considers appropriate.
Venue:
Espai Subirachs
c/ de Batista, 6, 08005 Barcelona
M- L 4 (Poblenou)
Contact:
The event is organised by Neus Bergua, Sculpture Network Catalonia Coordinator.
If you have any questions about the event or registration, please contact Neus Bergua or Sculpture Network directly.
With the collaboration of: