Dialogue in Berlin
A Sculptural Discourse on Conceptual Art
Experience two inspiring gallery visits in Berlin with exciting works by Renata Lucas at Neugerriemschneider and MK Kaehne at Semjon Contemporary.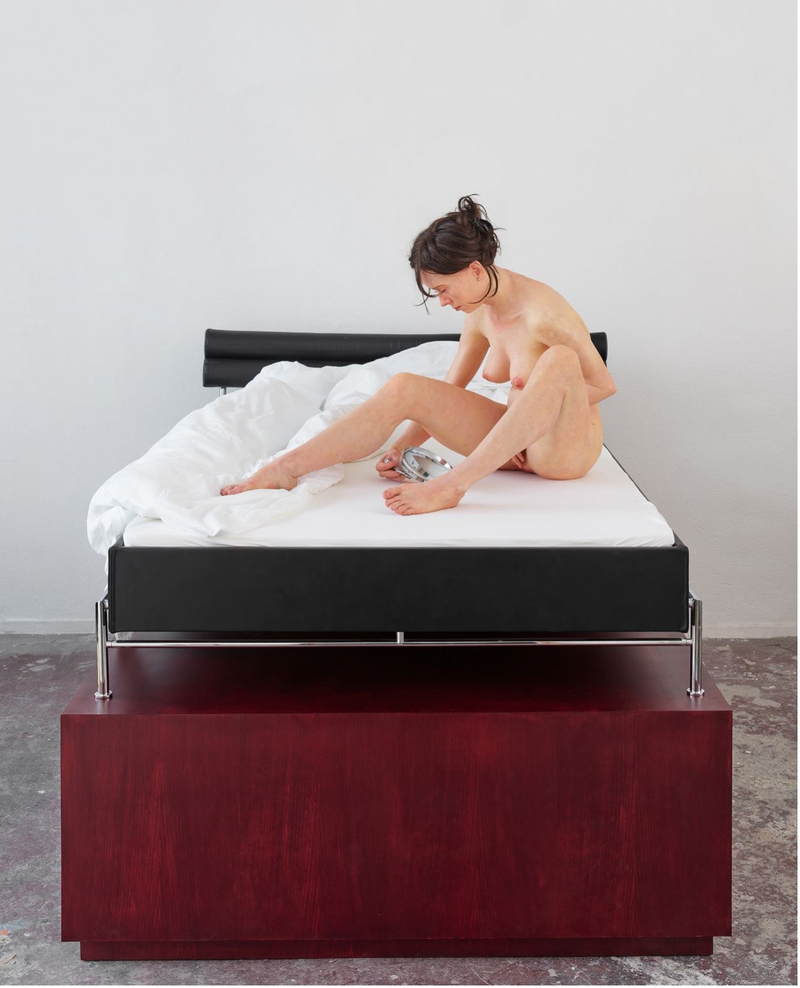 Program
12:00 Guided tour of the exhibition short cut - by Renata Lucas at Galerie neugerriemschneider.
13:30 Lunch break and get-together in the café-restaurant SALAMAT - northern Iraqi culinary art
15:00 Visit of the exhibition MK Kaehne - MOTHER in the gallery Semjon Contemporary
15:30 Talk with sculptor MK Kaehne and gallery owner Semjon H.N. Semjon
16:00 End of the event
Participation
Normal preis: 20,00 EUR
Sculpture Network members: 15,00 EUR
The participation fee is to be paid in cash on site.
Lunch is not included in the fee.
Maximum 20 attendees. Members priority.
The number of participants is limited and online registration is required.
Deadline for registration is May 25, 2023.
The program language is German. (English, Russian if required)
Meeting Point
In the passage to the Linienstr. 155, 10115 Berlin-Mitte
Venues
Galerie Neugerriemschneider
Linienstraße 155-10115 Berlin
https://www.neugerriemschneider.com/

U-Bhf Rosenthaler Platz, Tram M1/M12, Bus 142, S-Bhf Oranienburger Str
Galerie Semjon Contemporary
Schröderstr. 1, 10115 Berlin
https://www.semjoncontemporary.com/2022/ausstellungen/mk-kaehne-mutter/
S-Bhf Nordbahnhof, Tram 10/12, Bus 142
Lunch
Café-Restaurant SALAMAT
Gartenstr. 1, 10115 Berlin
www.salamat-restaurant.de
Tel. 030 288 849 94
Contact Person
Anemone Vostell, Sculpture Network Coordinator Berlin DE
BAM! Berlin Art Management
+49 171 490 5117
mail@anemone-vostell.com
www.berlinartmanagement.com
Further information
Renata Lucas (* 1971 in Ribeirão Preto) is a Brazilian installation and conceptual artist who lives and works in São Paulo. In the presentation short cut, her solo exhibition at Galerie neugerriemschneider (April 28 - May 27) in Berlin-MItte, Lucas builds on competing notions of contemplative, intangible interaction and its quantifiable evaluation, inviting viewers to actively participate in a coin-operated installation that rethinks the conditions of attention and the processes of interpretation. Her works, often found at busy intersections, on sidewalks, or in urban landscapes, address both hyperlocal and global histories to provide new approaches to interpreting once familiar environments.
MK Kaehne (b. 1963 Vilnius/Lithuania) is a German-Russian sculptor who lives and works in Berlin. In addition to his infamous, functional suitcase sculptures, the exhibition MUTTER features new sculptures, life-size and hyper-realistically rendered humans - a female nude as well as a bust of a boy - in the artist's signature aesthetic. Kaehne, who grew up in Moscow and Berlin and began his artistic career after studying at the Kunsthochschule Weißensee (1983-88) during the fall of communism, is influenced by Russian Constructivism. His work is strongly analytical, examining the appropriation of reality in sculptural technique. In doing so, he takes up biographical, political and Dadaist elements - but the results are ironic.