Dialogue in Gare Maritime in Brussels
Visit to Sculptura #1, in the Monumental Halls of Gare Maritime in Brussels, Belgium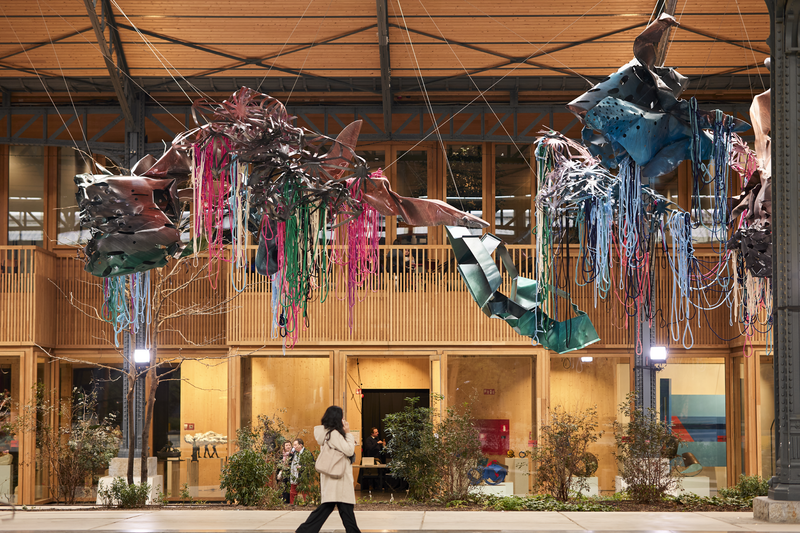 Discover Sculptura #1, a parade of sculptures and installations in the monumental halls of Gare Maritime, a former train station in Brussels, Belgium. And meet Ake Verstraeten, sculpture lover and driving force behind this new Belgian sculpture festival.
From Saturday 11 February to Sunday 12 March 2023, Sculptura will take place, a new annual festival that will highlight contemporary sculptures and installation art in the imposing Gare Maritime, and the more intimate Sculptura Gallery and UNIT 7, all located at the Tour & Taxis site.
''A Journey to Discovery'', Sculptura #1 celebrates sculpture, featuring 100 works in a wide range of styles, made by 23 internationally renowned artists from 4 countries.
Program:
11.30   Meet & greet at Le Pain Quotidien Tour & Taxi
12.00   Lunch, presentation and discussion of your own works, dialogue with art critic Hilde van Canneyt
14.00   Meet Ake Verstraeten at Picardstraat 11 (Unit 8) and visit to 3 locations   
16.30   Aftertalk 
18.00   End of the Event
Participation: 
Normal price: 29,00 EUR
Sculpture Network members: 19,00 EUR
The fee includes entry, meetup with organizer of Sculptura, and dialogue with Hilde Van Canneyt. Food and drinks are not included.
To be paid cash on the spot in an envelope with exact change.
Maximum: 20 attendees. Members priority.
The number of participants is limited and online registration is required. Registration period until March 8, 2023.
The language of the program will be in Dutch (or English if needed).
*Please bring your portfolio, documents/images of your own artworks for the review and discussion session with Hilde van Canneyt.
Meeting spot:
Le Pain Quotidien Tour & Taxi
Avenue du Port - Havenlaan 86C
1000 Brussels 
+32 2 348 49 46
catering@lepainquotidien.be
Contact
Gare Maritime
Picardstraat 11
Brussels 1000 Belgium
av@sculpturafestival.be
Contact person
The event is organized by Hilde van Canneyt, Sculpture Network Ghent, BE Coordinator.