Car Sculptures: Objects of Desire or Destruction?
After World War II, when the car was embraced by the masses, it was cherished as well as criticised by artists.
For Wolf Vostell (1932, Leverkusen – 1998, Berlin, DE), pioneer of Happenings and the Fluxus Mouvement in Europe, life and art were one. In 1974, upon his arrival in the ancient landscape of Malpartida de Cáceres (ES), he mummified his car in concrete, as a start of Museo Vostell Malpartida.
Speakers: José Antonio Agúndez García – director, Alberto Flores Galán – curator, Josefa Cortés Morillo – curator.
In humorous car sculptures and installations Olaf Mooij (1958, Rotterdam, NL), highlights our deep love for the car, and the sacrifices we make for it, from climate change, human lives and clean air. His exhibition Autopia is on show in Museum De Domijnen, Sittard, NL.
Speakers: Olaf Mooij, Anne Berk, curator.
Join our Zoom Meeting on Monday, 12 December 2022, 20.00 CEST.
After the lectures get together and networking in smaller groups.
Curating and moderation by curator Anne Berk.
The event will be held in English. Participation is free of charge, all you need is a PC, tablet or smartphone with an internet connection. Please register with the button "Register Now!" and the end of this page to receive the link to the Zoom meeting.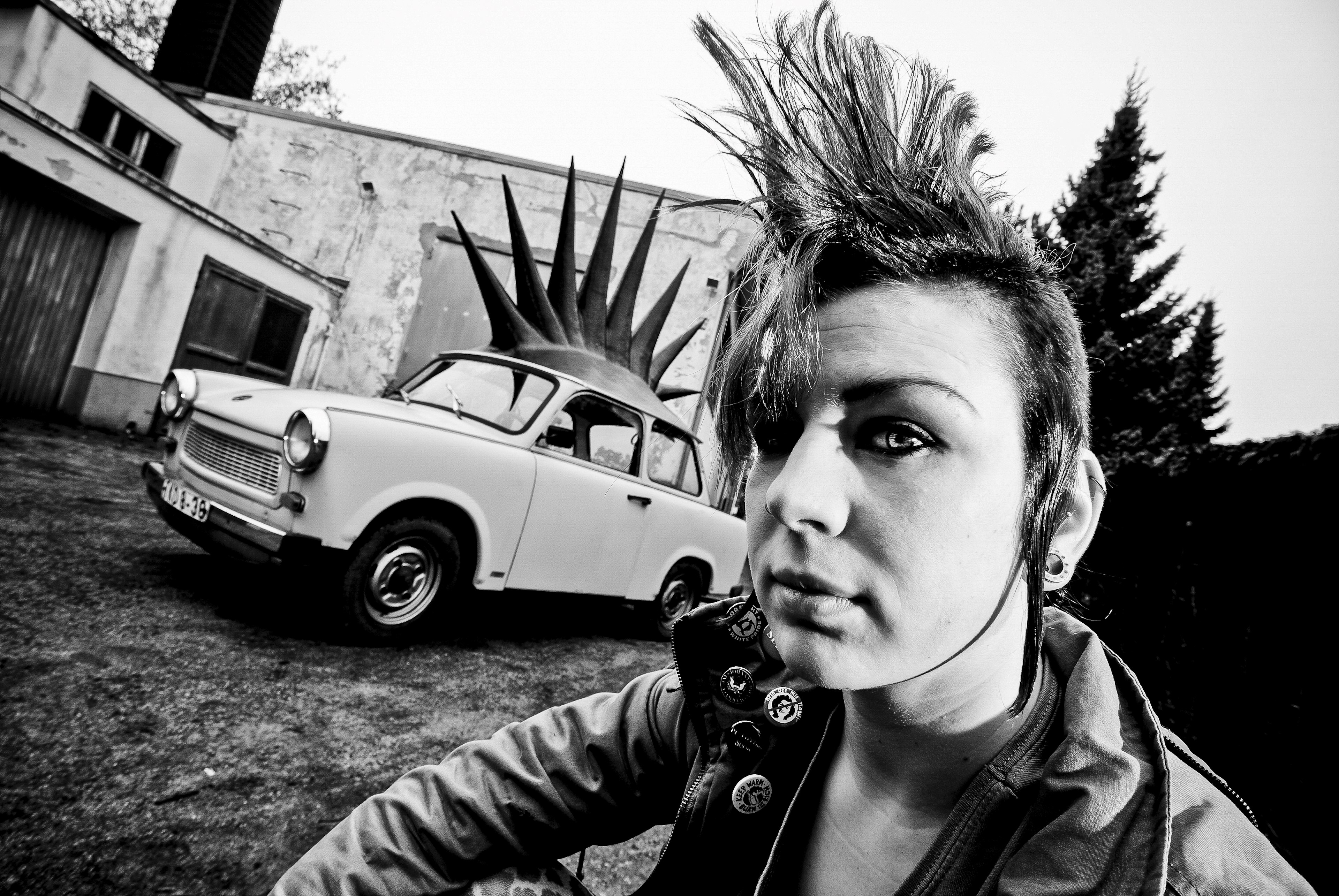 Cover picture: Wolf Vostell, VOAEX, 1976. Photo © Armando Méndez
Photo: Olaf Mooij, Hair Car series, 2002-2004, Punk Trabant. Photo Uwe Weber zeitraster.com