The Magic of Melting Iron
ICCCIA, the 9th International Conference on Contemporary Cast Iron Art will take place in Berlin, from 16-20 September. Inspiring workshops, performances and lectures will highhlight the aesthetic, conceptual, cultural, historical, and technical dialogue on contemporary cast iron art.
 
Our member Suzanne Roewer (DE) is curator of ICCCIA in Berlin. Working with glass, bronze and Iron, Roewer speaks about her fascination with the transformational proccesses of the 'Arts of Fire' and she will highlight the German program.
President and Vice-President  D. Lance Vickery (US) and Jenny K. Hager (US), will speak about the mission of ICCCIA and talk about their own performative presentation.
After the lectures get together and networking.
Join our Zoom Meeting on Monday, 4 July, 20.00 CEST.
Moderated by curator Anne Berk.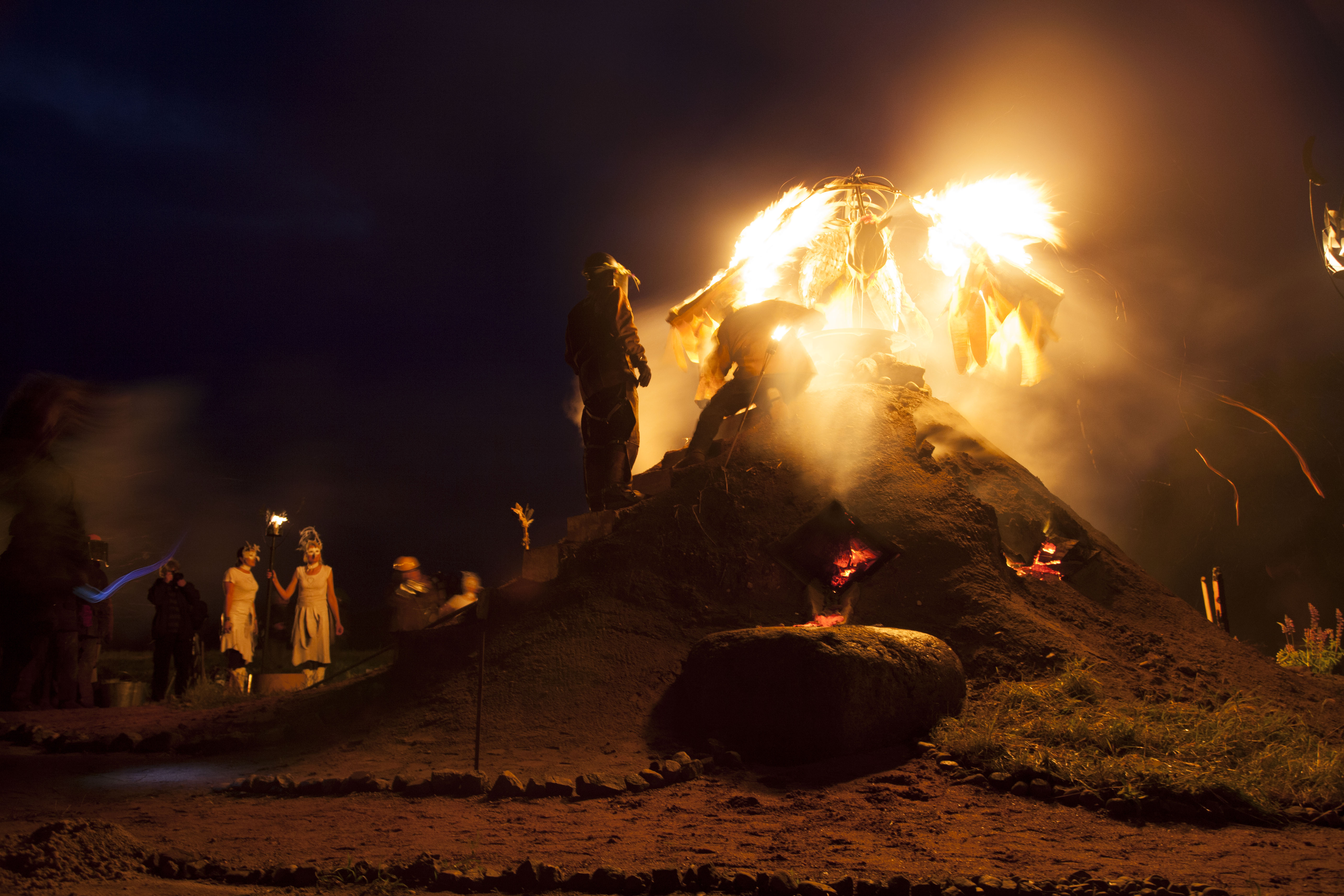 The event will be held in English. Participation is free of charge, all you need is a PC, tablet or smartphone with an internet connection. Please register with the button "Register Now!" and the end of this page to receive the link to the Zoom meeting.
 
Cover picture: Flight of the Phoenix 2014. Iron Performance. Jenny K. Hager with Andreas Glaser, Cynthia Handel and Susanne Roewer. In Collaboration with Coral Lambert's Volcano Furnace. 7th ICCCIA Conference in Latvia.
2nd picture: Vulcano Furnace Performance  Coral Lambert at the &th ICCCIA in Pedvale, Latvia