X. International Forum
Sculpture Today. A Space For Inquiry - Experience Re-Codified
Bilbao, Spanien
Guggenheim Museum Bilbao
10. - 12. November 2011

Keynote speaker: Oliver Wick
Kuratorin: Beatriz Blanch
250 participants from 19 nations.
The 10th International Forum, programmed by our Spanish correspondent Beatriz Blanch, was a climax in sculpture network's existence. 250 participants from 19 nations were made very welcome by the Guggenheim Museum Bilbao, where the Forum took place.  Frank Gehry's sculptural building, which in itself justifies a trip to Bilbao, showed an exhibition of Constantin Brancusi (1876 - 1957) and Richard Serra (1938), the fathers of 20th century sculpture.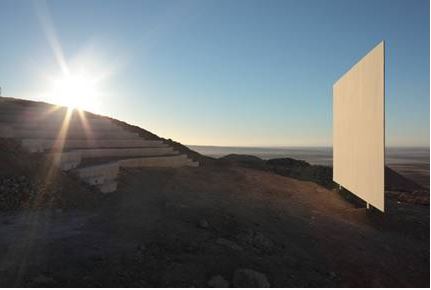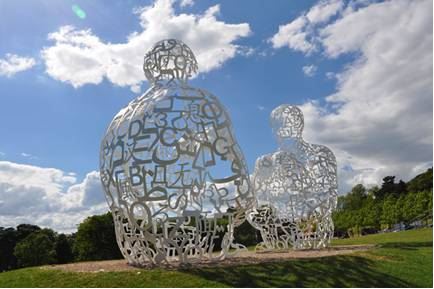 What is sculpture today? What is the significance of Brancusi's and Serra's work? How is "space" understood? Which is the spectator's role? How do issues of sustainability and resource influence sculpture making and thought?
These questions arose during the Forum "Sculpture Today, A Space for Inquiry - Experience Re-Codified".  Friedrich Teja Bach (AT) Professor at the Institute of Art History at the University of Vienna, and Oliver Wick (CH), Curator at Large at the Fondation Beyerler in Riehen, Basel, examined the similarities and differences between Brancusi and Serra. Brigitte Franzen, Director of the Ludwig Forum für Internationale Kunst, Aachen and artists such as Jaume Plensa and Susan Philipsz gave their vision of sculpture today. 30 artist members of sculpture network presented themselves in a varied One Minute Show.

Please read a full report of the lectures and Forum, written by Anne Berk, art critic, writer, curator, advisor and correspondent for sculpture network in the Netherlands.
Full detailed report
Feedback

"The enthusiasm and positive energy I felt when I first attended to sculpture network Forum in UK is now felt by many of the participants at Bilbao´s Forum, and is great to share it once again. I have the feeling that's been a life changing experience for all of us!!" Amparo Lopez-Corral, Spanien
"Das Programm habe ich in dieser Form samt Inhalten bei sculpture network so noch nicht erlebt! Eine Hochleistung an Organisation und ein Grad der Spitzenleistung, was die künstlerischen Inhalte, die menschlichen Begegnungen und die kulinarischen Highlights, betrifft." Jürgen Picard, Deutschland
"The all event was organized perfect. The three lectures where more than interesting and professional, we enjoined and learned a lot from them." Lea Dolinsky, Israel
Excursion Day 13th of November

On the second day we visited the workshops of Alfa Arte, where artworks employing various techniques can be manufactured. 
Next stop was the birthplace of the Basque sculptor Eduardo Chillida (1924 - 2002). The Chillida-Leku Museum was recently closed due to the economic crisis, but opened its doors for the sculpture network. The touring day finished with a visit of Chillida's famous art work "Peine del viento" in San Sebastian.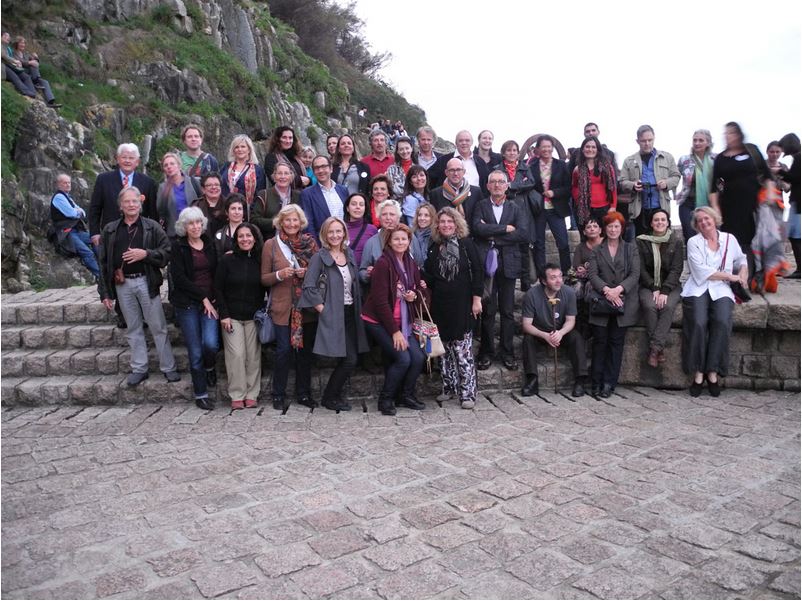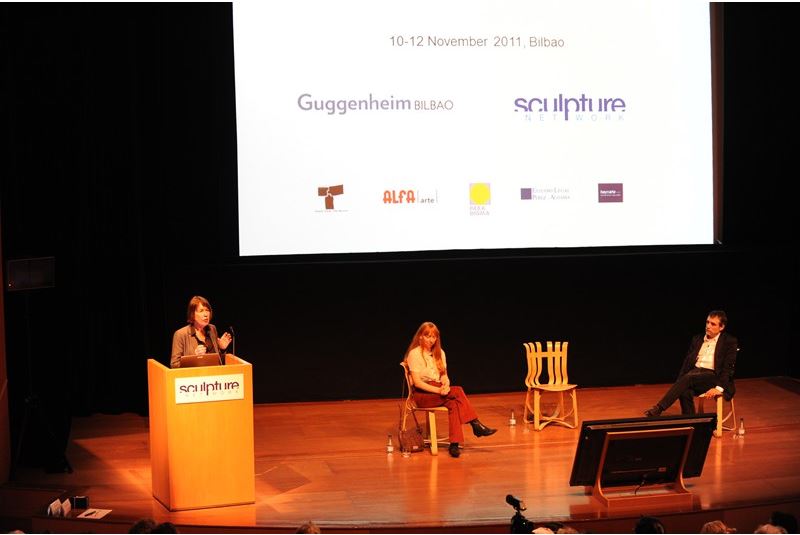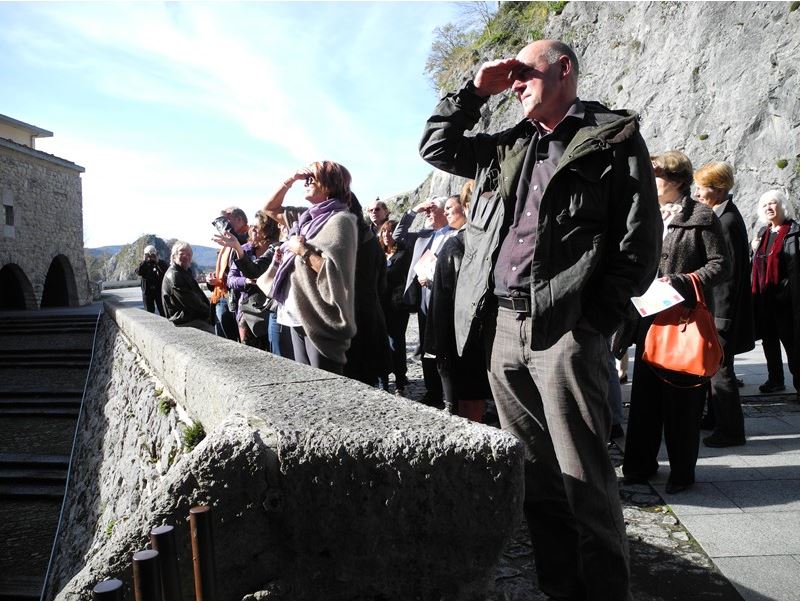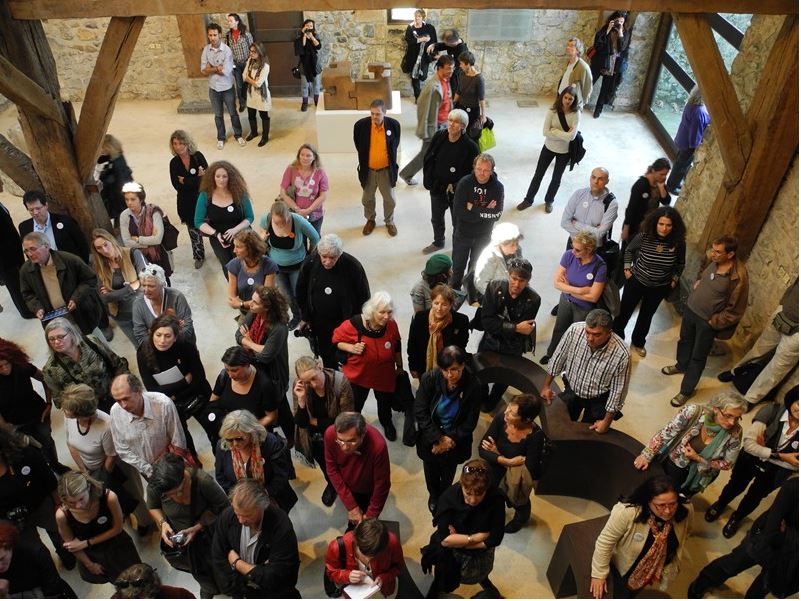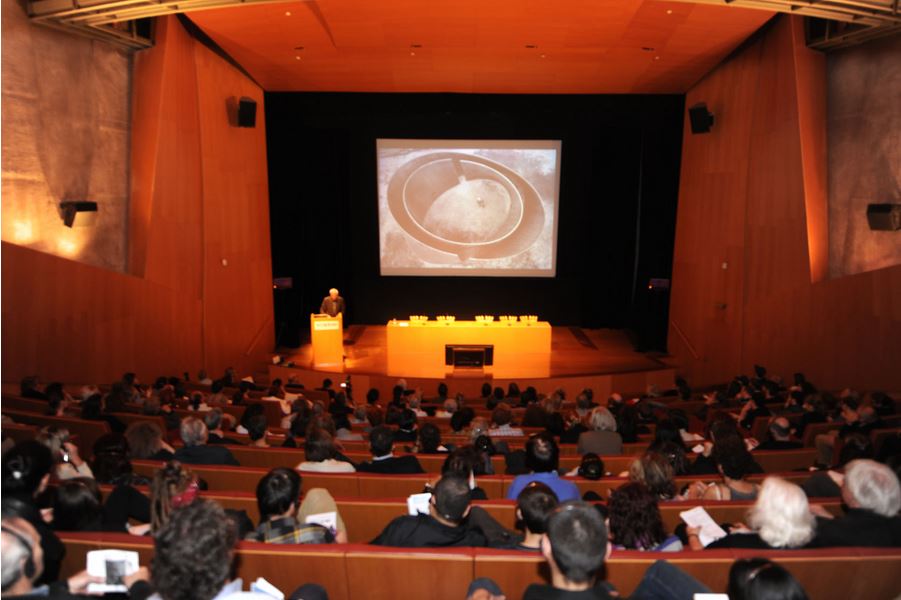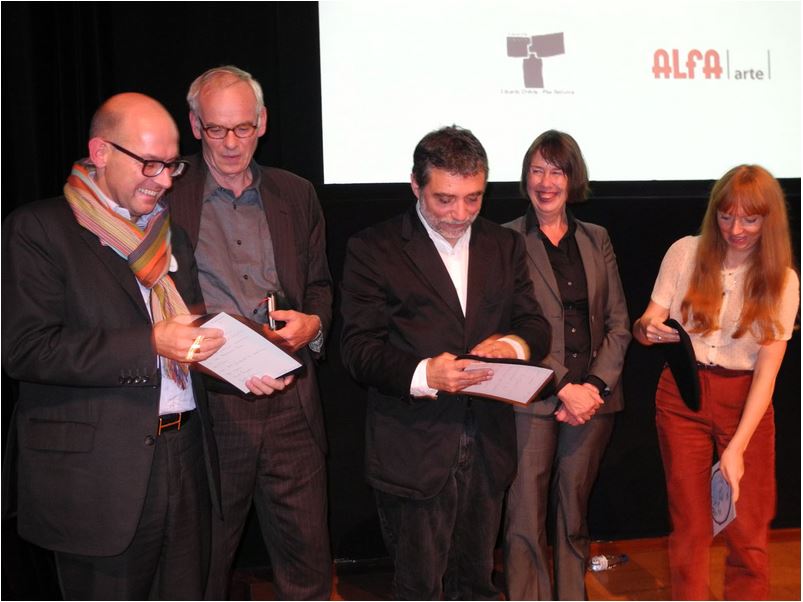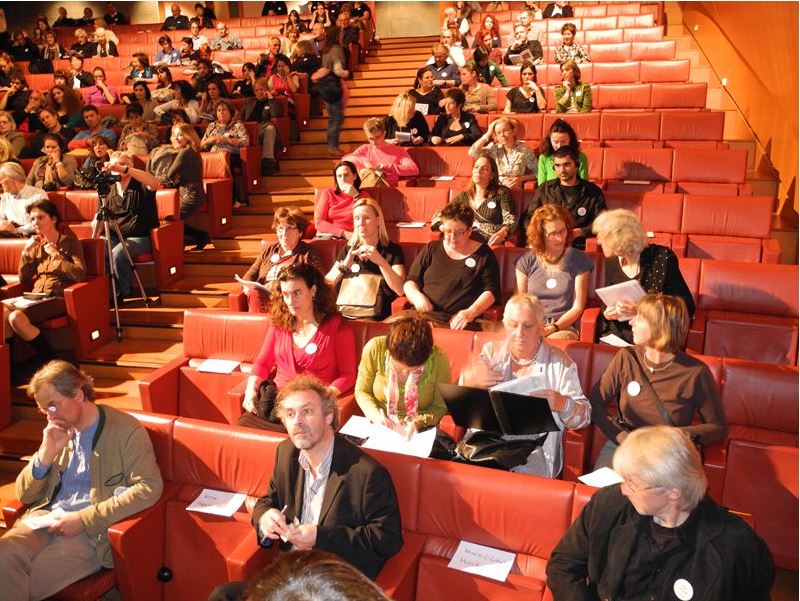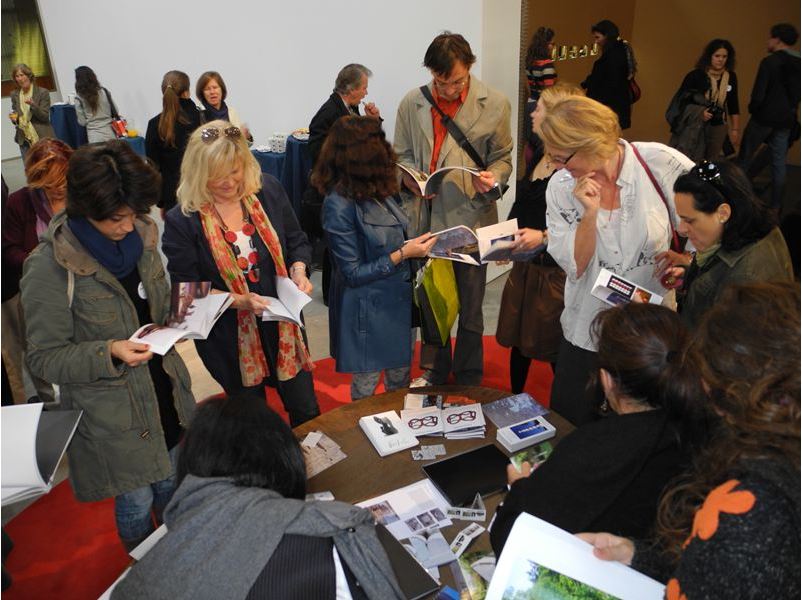 Photos by Rainer Bolliger
In cooperation with:



With friendly support of: