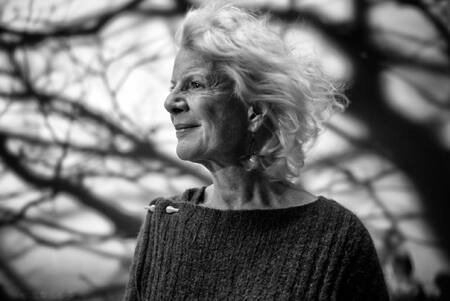 Ellen Klijzing
I am a materialist. Material takes me with it, is the bearer of history, of use, of origin and decay. Every piece of material is valuable and carries a promise.
Anything can be expressed with material. By combining and experimenting, I shape it into a whole.
Something is created that did not exist before.
I use material from nature, material created by humans, old discarded material, and the newest manufactured material such as plastics, synthetic rubber, and polyurethanes. Techniques and color give the materials something they did not originally possess. Not every finish is smoothed; there is literally and figuratively room to move. Movement is the motor that drives change.
My country is the land at the end of big rivers
a land of silt and deposits, the color of the earth is shades of grey, a combination of all of the colors of the earth
the color of oxides and minerals. Maybe that is why I associate this color with the concept of origin.
We consist of material and material is all around us.
The beauty of it is that, on closer inspection, material is not really material, it falls apart into little pieces that are finally absorbed by "The Idea", too huge to comprehend.
We are also part of it. Humans are separate from material, but we cannot live without it. We are tactile creatures. We are determined by our senses, even when those have been improved and expanded by technology.
We try to outdo nature, we want to carve our signature into her skin, but at the same time we are subject to her laws, and
so are our creations. It is beauty, tenderness, and regret at the same time.I want to capture that in an image.
All of my work consists of shapes, strong and vulnerable, involved in a dialogue with technology. And there is the earth, with its unmatched ferocity, we want to
tame. My sculptures are my children. I always impart something on them that allows the observer to see the creature within. They see themselves, and feel a connection.
 Creatures of Morpheus
 My objects do not exist in nature, nor in the industrialized functional world, but they do reflect them. In processes where technology translates reality into an image, or into a digital virtual series of zeros and ones...even in that world, the same laws of nature apply.
Maybe a sculptor, who by definition works with material, smells and feels and experiences it, is the right person to return tactile sense to humans who are at risk of losing it.