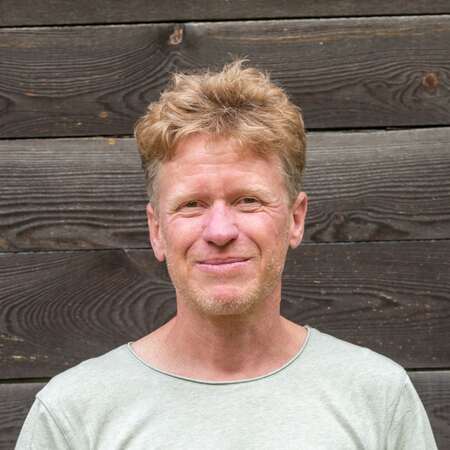 Bart Ensing
Bart Ensing (1960) makes you watch, feel, marvel.
He makes sculptures, installations and land art. As sculptor he works mainly with wood found in nature. He prefers wood with cracks and knots, sometimes partly rotten. His sculptures are made in an organic way, with feeling. You can see and feel that in his works. As an artist he is autodidact, exhibiting since 2009. He exhibits on festivals and in galleries in The Netherlands and abroad.
His installations often have nature or human relations as a subject. They are frisky, make one wonder and marvel. They are often hanging installations, outside, site-responsive, giving him the opportunity to give form to his involvement with nature and landscape. Recently he added light to his installations, creating a magical experience.