Magazine
Sex and the Sculptor
When in London, I always take pleasure in popping into the Saatchi Gallery basement for a breath of petroleum smelling air, and to check the sump oil levels in Richard Wilson´s permanent installation 20:50. When the gallery in 2011 opened the exhibition "The shape of things to come: New sculpture" my expectations were high.
Finally, an exhibition dedicated to the future of sculpture. The show included some high-stake names and it was not terrible, but by claiming to address the future of sculpture, I was disheartened realizing that out of twenty sculptors only three were women. Around the same time the Royal Academy London arranged their sculpture exhibition Modern British Sculpture, which was more of a retrospective. After reviewing the artist list, I opted to skip the show since out of roughly 120 sculptors less than 20 were women. The message was clear – no past and no future for British women sculptors.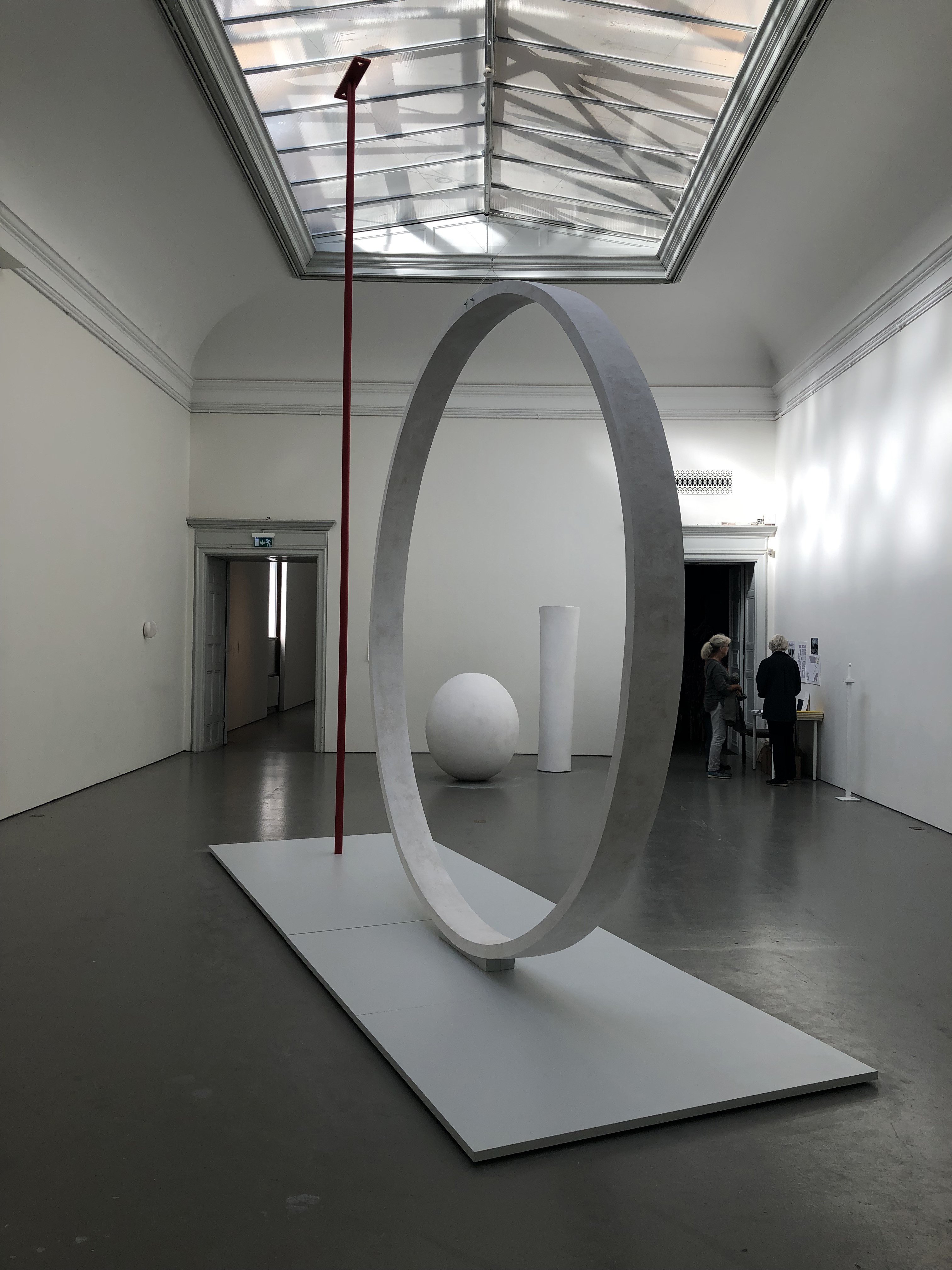 Eva Lange, exhibition at The  Royal Swedish
Academy of Fine Arts in Stockholm 2019
Happy to be back home in Göteborg Sweden, a country that surely takes pride in it´s well established gender equality policies in politics, society and the art world. Every summer Pilane, a town just north of Göteborg, arranges an outdoor sculpture exhibition Skulptur i Pilane. In 2013 the exhibition included zero (0) women and in 2014 two (2) women. Contrary to the Saatchi Gallery, Pilane is not a private venture. It is government supported and, on the website it states; Pilane Heritage Museum in cooperation with Swedish National Heritage board, the national property board of Sweden, Region Västra Götaland Kultur. The situation for Swedish women sculptors might not be so different after-all, at least if you consult the heritage museum. But in the big cities it must certainly be different? In 2015 sculptor Eva Lange was awarded the prestigious biennial sculptor prize Sergelpriset by the Swedish Royal Academy of Fine Arts, in Stockholm. She was the first woman recipient since the price´s inception – in 1945.
In April 2011 founder and CEO ArtShortCut Kira Sjöberg and I organized the Guerrilla Girls Nordic tour. Working with the founding member Frida Kahlo and Käthe Kollwitz* was a privilege. Their understanding and awareness of the gender imbalance in the art-world goes back decades - unfortunately not much has changed. In their statistics from 1985 one (1) woman artist had had a solo exhibition at a NYC Museum that year (Guggenheim, Metropolitan, MoMA,Whitney). In 2015, thirty years later, it was five women. In Sweden I showed the Guerrilla Girls around the sculpture hall of the Gothenburg Museum of Art and proudly announced that for the first time ever a young woman sculptor´s work had been bought by the museum, straight from her graduation exhibition. But in the presence of the Guerrilla Girls, Cajsa von Ziepel´s larger than life sculpture Seconds in Ecstasy, depicting a young scantily dressed girl swinging on a strippers pole, suddenly only seemed to confirm the group´s trademark question "Do women have to be naked to get into the Met?".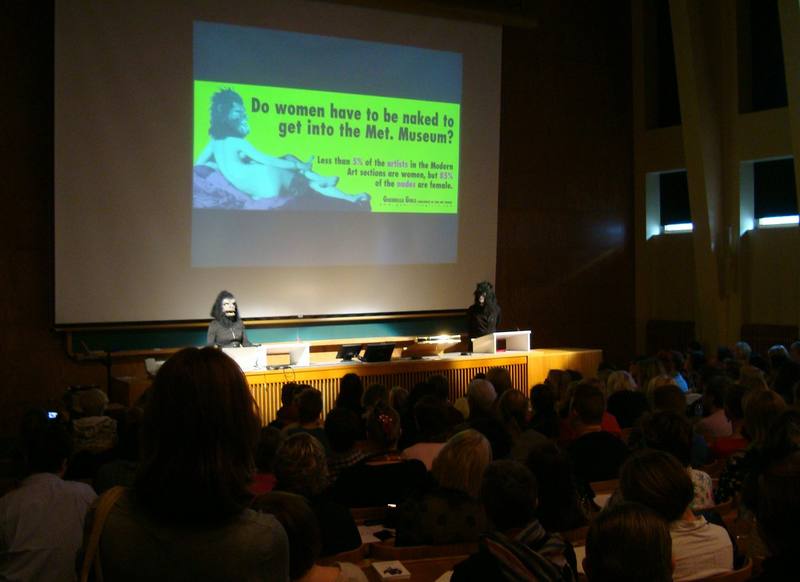 Eager to find out more about women sculptors´ experiences in the Nordic region and funded by the Nordic Culture Point, I embarked on a research and network project – sculptureHUB. London and now Malmö based curator Sofia Landström and I had previously worked together when she curated my solo exhibition at Galleri Picture in Lund. Her focus on feminist methodology and alternative exhibition making was a perfect fit for the research project. I was delighted when she agreed to join in. Through a series of talks, presentations and network events in the Nordic countries we set out to collect as much information as possible from artists that self-identified as women sculptors and were based in the Nordic region regardless of origin. The first presentation was held in collaboration with the artist-run Galleri BOX in Göteborg. It was both a launch of sculptureHUB and a discussion with British sculptor Rose Gibbs who had participated in the all-women sculpture exhibition Women make sculpture at Pangolin Gallery in London. During this first presentation and the discussion that followed it became clear that a standard public presentation followed by a Q&A was not the optimal arrangement and we changed the format to be more informal. For the rest of the project we called the presentations Network meetings where we shortly presented the background of the research and sculptureHUB, gave examples of each city´s percentage of men vs. women artist currently on view and moved on to informal round-table discussions.
sculptureHUB gave us a first-hand insight in how women sculptors perceive their current situation in the Nordic art world today. It soon became clear that the situation is much more complex and opaquer than the obvious number crunching of male vs. female artists shown and represented in galleries, institutions and public commissions. In the larger Nordic cities, the percentage women vs. men artists is still just below 40% to 60%. Worth noting is that art school graduation exhibitions often help exhibition spaces offset their uneven gender statistics since there are more women art students. According to the National Museum of Women in the Arts, in Washington D.C women in the U.S earn 70% of Bachelors of Fine Arts and 65–75% of Masters of Fine Arts, in the U.K those numbers are 64% and 65% for postgraduate studies and in Australia women earn 71% of the art degrees. Imagine these women art students entering into an art-world having to compete for less than 40% of the exhibition opportunities? With that kind of cut-throat competition, it is not surprising that the few women privileged with inclusion, expressed little interest in sculptureHUB, seemed oblivious to the fact that gender had anything to do with being excluded. Instead there was a general sense that exclusion had to do with poor quality work. This not uncommon attitude enforces a silence culture amongst the excluded women artists – claiming to be overlooked because of gender will stamp them as artists whose work is of poor quality or bitter troublemakers, both stigmas that would further limit their opportunities.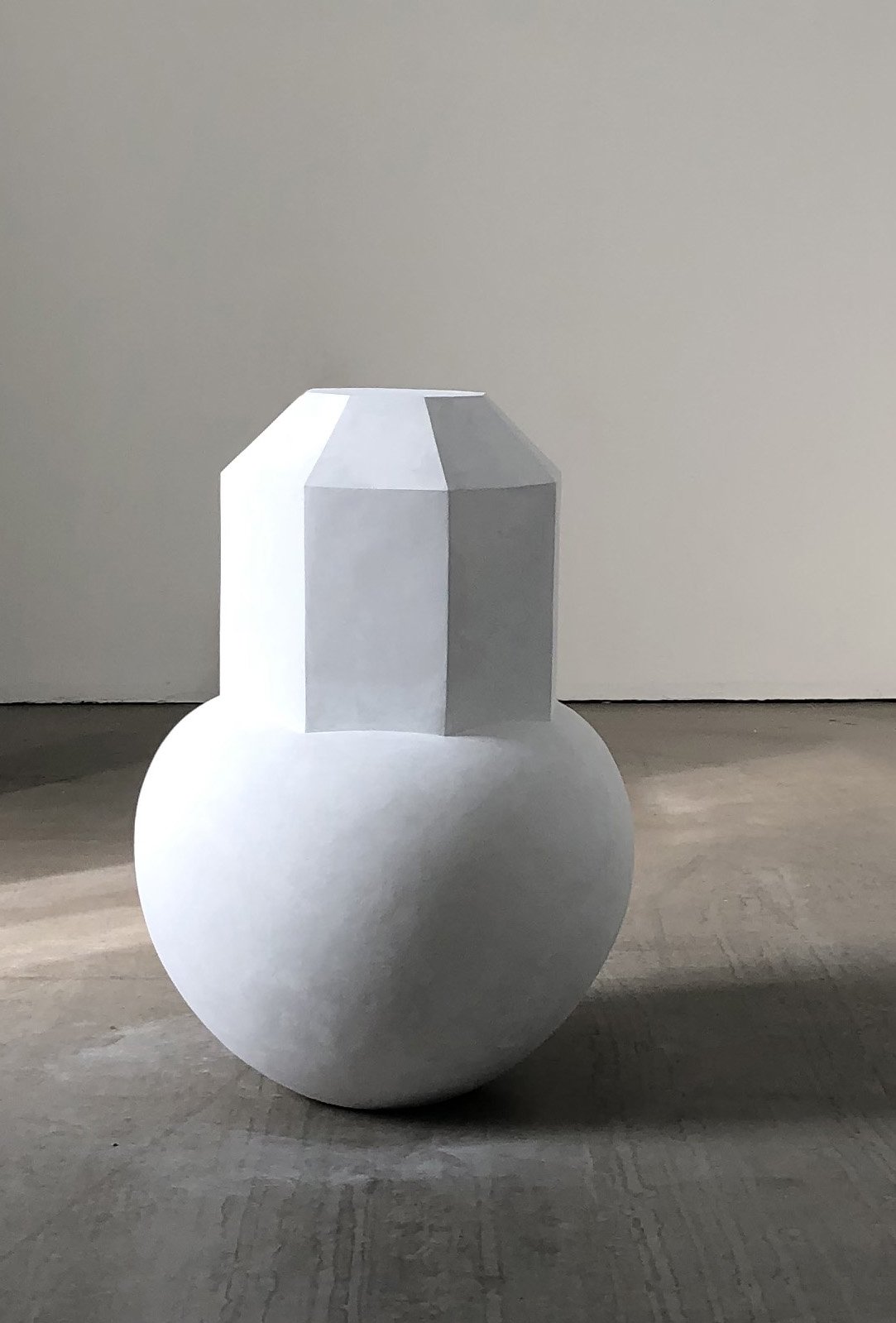 Eva Lange, exhibition at The  Royal Swedish
Academy of Fine Arts in Stockholm 2019
A pattern in the sculptureHUB meetings soon surfaced. What first started out as discussions and sharing experiences of gender inequalities, eventually expanded into engaging deliberations about the sculpture field in general; what it meant to call oneself a sculptor today; public commissions; sculpture vs. installation, material options, sculpture and performance etc. Not surprisingly, just like their male colleagues, women sculptors actually much rather spend time speaking about sculpture – but the women first have to jump through some hoops to get there.
The initial long-term goal of sculptureHUB was to arrange a group exhibition with Nordic women sculptors. But as the project progressed it became clear that the more pressing inequality was actually in the lack of solo opportunities for women sculptors. In fact, venues often do not hesitate staging all women group shows, after-all they frequently attract a large audience and receive plenty of media coverage. Even including a majority of women artists in group exhibitions seems to be acceptable. But when it comes to giving women artists solo exhibitions it is a different story as the Guerrilla Girls so well illustrated in their previously mentioned research from 1985 and 2015. The importance of solo exhibitions for an artist´s career cannot be overstated. But for being a signifier of professional achievement, solo exhibitions also provide important visibility and publicity that in turn promotes future opportunities. Working towards a solo exhibition it is an extremely rewarding process for any artist. It can be used as a retrospective and an opportunity to see one's body of work over several years interact and interrelate or a chance to produce new work for a very specific setting and situation or simply being able to completely take over a space with a larger sculpture.
As dystopian this text might sound, all might not be lost. In 2016 SculptureCenter in Long Island City outside N.Y. dedicated all of their solo exhibitions during the year to women artists, and last year Nationalmuseum in Stockholm started an ambitious project Women sculptors – a research project spearheaded by Linda Hinners, curator of sculpture at the museum. The aim is to shed light on the many Nordic women sculptors that were active at the end of the 19th century. These women sculptors were often based abroad and had flourishing careers but somehow they were forgotten. The project that among other will include an exhibition, a publication and interviews with today active women sculptors, tries to answer questions regarding these women´s production, career and lifestyle choices, and especially why the women sculptors have been forgotten. Let´s promote the women sculptors active today, provide them with the same opportunities that their male colleagues already enjoy and let´s assure that history does not forget us.
About the author
Josefina Posch is an internationally active sculptor; curator; founder of Snowball Cultural Productions – sculptureHUB, member of the Swedish Sculptors´ Association and Fine Art Lecturer and Director of Studies Advanced level at HDK-Valand - Academy of Art and Design Gothenburg University.
*These are aliases that the two founders have given themselves.