Magazine
And the winners are: Yayoi Kusama, Mona Hatoum and Cornelia Parker
You have decided! Over 280 votes, many heated discussions and even more fantastic art – we present the result of the vote on the 15 most successful women in three-dimensional art.
In addition to the numerous votes for the most successful artists, we also received 13 new proposals. In the end almost double the number of female artists was up for choice. It is time to take a closer look at your three top favourites of three-dimensional art.
 1st place: A clear winner – Yayoi Kusama
"One day I looked at the red flower pattern of a tablecloth and as I looked up the same pattern covered the ceiling, the windows and the walls and finally the whole room, my body and the universe. I had the feeling of dissolving into the infinity of endless time and absolute space". (Yayoi Kusama)
The parental home of the artist Yayoi Kusama, who was born on 22 March 1926 in Matsumoto (Japan), was defined by clear austerity and authority. Constant pressure, rejection and alienation from her mother presumably led to Kusama's trauma, which is predominantly shown in hallucinations and a pronounced fear of phallic objects, sexuality and food. In 1948 she managed to leave her parents' home to begin her education at the Kyoto School of Arts and Crafts. In the following years she was represented in nine exhibitions, including six solo exhibitions. Many paintings from this creative period were later destroyed by the artist. The dot and net patterns, which Kusama had perceived since her early childhood, became an integral part of her art. Using her characteristic Polka Dots, she reproduces the world as she perceives it, in all its surrealism. The staggering repetition of the dots in her paintings, sculptures, films and installations symbolises the extinction of identity and the way to become one with the universe. "Our earth is only one point among millions of stars in the cosmos. Polka Dots are a way into infinity." (Yayoi Kusama) She was never ashamed of her illness and dealt with it openly. Mostly rejected by the Japanese art world Kusama became known nationwide. In 1955 she decided to move to New York. Since she had no financial support, she was dependent on the sale of her paintings. It's not surprising that she first became known in the New York art scene by going from gallery to gallery to get exhibition space. But the financial success failed to materialize. As a result, the artist did not feel comfortable in New York and her illness worsened. In the 1970s she returned to Japan, voluntarily went to a mental hospital and was briefly forgotten. In 1993 she stepped back into the international art scene by representing Japan at the Venice Biennale. Since then, her work has regularly been the subject of exhibitions in many galleries and museums. In 2008, one of her works even achieved the highest auction price ever paid for the work of a living artist. Kusama now lives and works in Tokyo.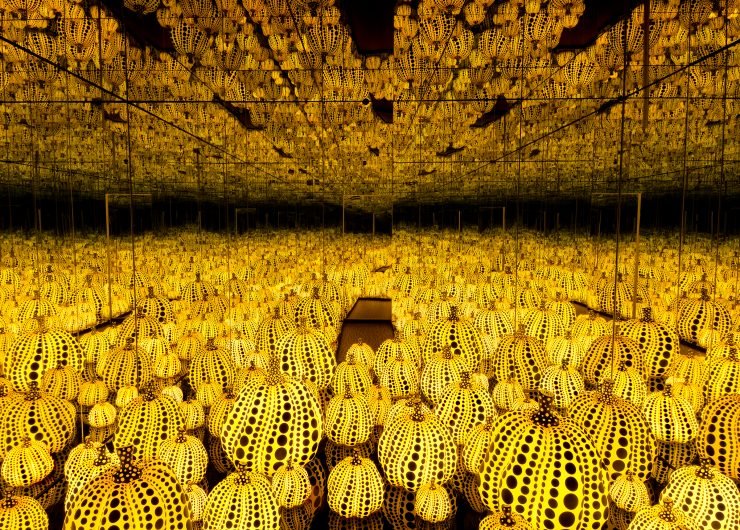 All the Eternal Love I Have for the Pumpkins, 2016, at the Hirshhorn Museum and Sculpture Garden,
wood, mirrors, plastic, glass, and LEDs. Collection of the artist. Courtesy of Ota Fine Arts,
Tokyo/Singapore and Victoria Miro, London. © Yayoi Kusama. Photo by Cathy Carver.
2nd place: The silver medal for – Mona Hatoum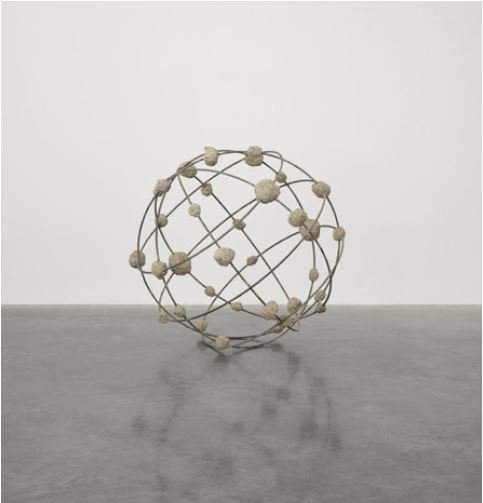 Mona Hatoum, Orbital I, 2018:
Installation shot of work by Mona Hatoum in The Hepworth
Prize for Sculpture. Photo, Stuart Whipps
"I didn't want to create art that was one-dimensional in the sense that it only addressed the intellect. I wanted it to be a comprehensive experience, involving the body, the senses, the mind, the emotions, everything". (Mona Hatoum)
Like herself, her parents already had to experience cultural uprooting: until 1948 they lived in Haifa (Israel), but fled to Lebanon because of the war situation in the run-up to the founding of the Israeli state. 4 years later, Mona Hatoum was born in Beirut on 11 February 1952. From 1970 to 1972 she attended Beirut University College. In 1975, she travelled to England on holiday without worrying, not even suspecting that the outbreak of war in Lebanon would make her return completely impossible. Since then she has lived and worked in London. After studying at Byam Shaw and the Slade School of Art in London, Mona Hatoum first became famous in the 1980s for a series of performances and video works. Since the beginning of the 1990s, her works have tended towards increasingly large-format installations that are intended to awaken contradictory feelings in the viewer, such as desire and disgust or fear and fascination. The body has always been at the center of her work. It shows how institutional violence affects people. The artist integrates special pitfalls that make hidden violence visible only at second glance. She transforms familiar, everyday household objects such as chairs, beds, and kitchen utensils into strange, threatening, and dangerous objects. Even the human body is distorted in one of her installations. The video installation Corps étranger (1994) shows an endoscopic journey through the inner landscape of her own body. Between 2003 and 2004, Mona Hatoum lived as an artist in residence in Berlin as part of the DAAD programme – the city she now calls her second home.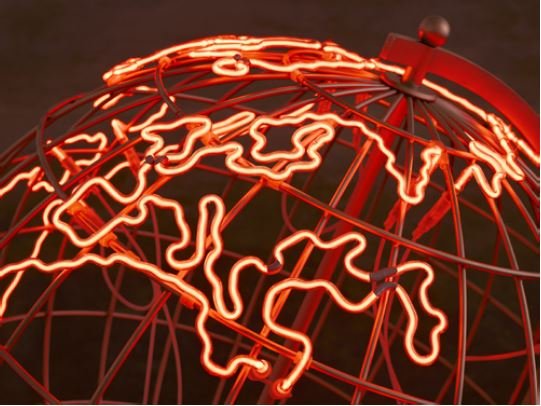 Mona Hatoum, Hot Spot (stand): Installation shot of work by Mona Hatoum
in The Hepworth Prize for Sculpture. Photo, Stuart Whipps
3rd place: Bronze for a newly nominated candidate – Cornelia Parker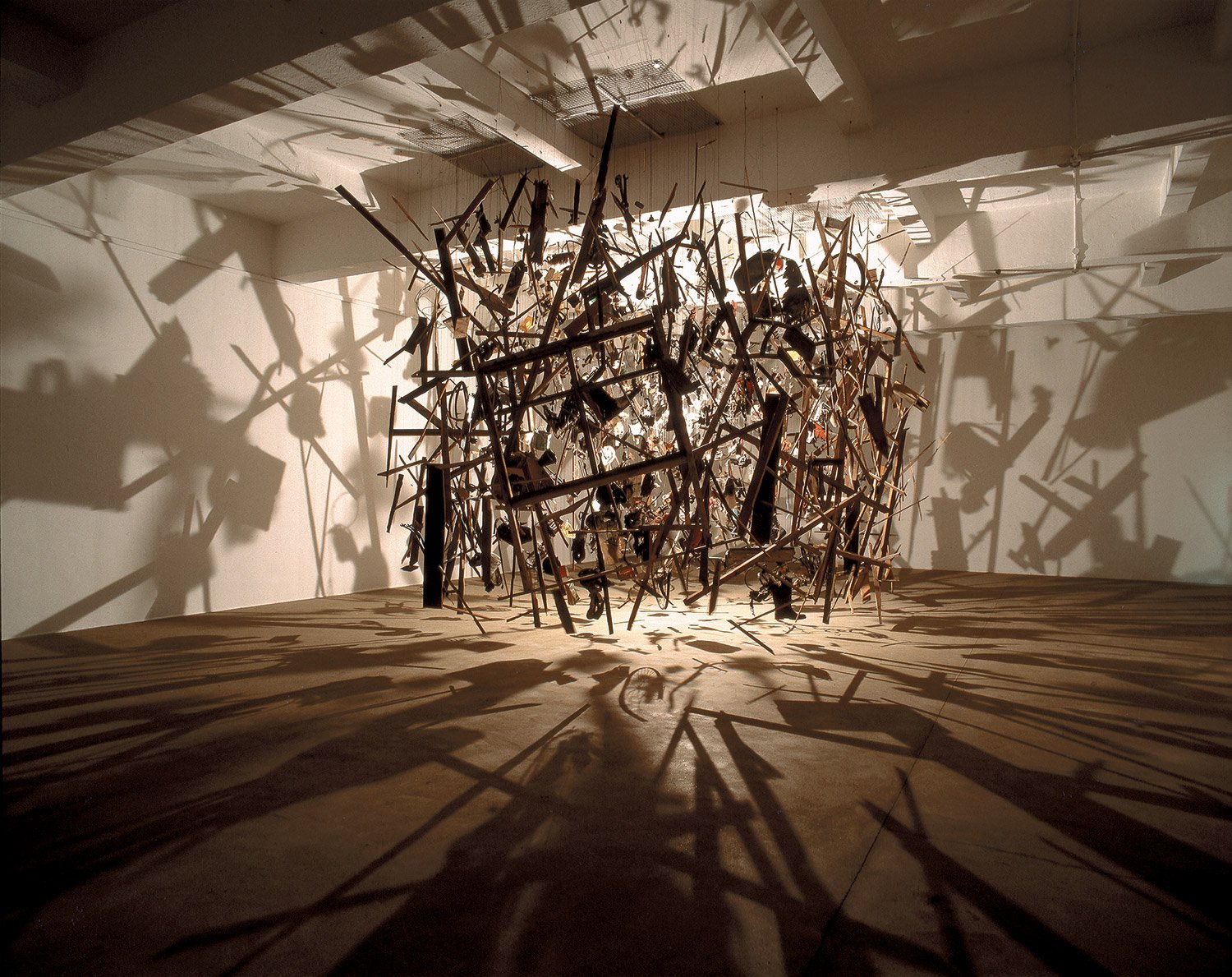 Cornelia Parker, Cold Dark Matter: An Exploded View,
1991. A garden shed and contents blown up for the
artist by the British Army, the fragments suspended
around a light bulb. Collection: Tate, image courtesy the
artist and Frith Street Gallery, London.
© the artist. Photograph: Hugo Glendinning.
"I bring back to life things that have been killed... In my work, everything revolves around the potential of materials - even if they seem to have lost all possibilities." (Cornelia Parker)
Cornelia Ann Parker was born in 1956 in Cheshire, United Kingdom. She is known for her destruction, which in turn produces short-lived installations from debris. She often uses finds with very specific histories – for example, banned pornographic material or worn wind instruments. In other cases (such as her explosion shed) she produces objects only to blow them up and carefully reassemble them. Process and materials are just as important to Parker as the object itself. Their convincing translations of familiar, everyday objects investigate the nature of matter, test physical properties, and play with private and public opinions and values. Since the 1990s, Parker has been working with numerous methods such as explosions, squeezing and stretching to express in her art materials associated with historical associations. She began experimenting with what she called "avoided objects": incomplete or broken objects, objects that are socially or psychologically avoided, and things like cracks, wrinkles, and shadows. In more recent works, she has also used art historical works as finds and symbolically destroyed them. These interventions are intended to establish a new relationship between art, architecture and the built environment. An example of this is Parker's work with Rodin's The Kiss, in which she wrapped the work in a string and made it disappear for the public. The later works are canonical works staged for an indefinite period of time, which enable us to see the works of art she uses as if for the first time and thus revive them. Many of her works have an apocalyptic tone, but they also show concern about the insidious effects of global warming and consumption. Parker's works are controversial because of their destructive processes. But it is precisely this process of collecting, destroying, and rebuilding that is essential to the artist's representation of stories as mobile, complex, and often traumatic events. Her work helps to open the hidden stories of objects and the people who have used them. Parker still lives and works in London. The Museum of Contemporary Art Australia is planning a huge solo exhibition at the end of the year. From 8 November over 40 of Cornelia Parker's artworks will be shown in Sydney.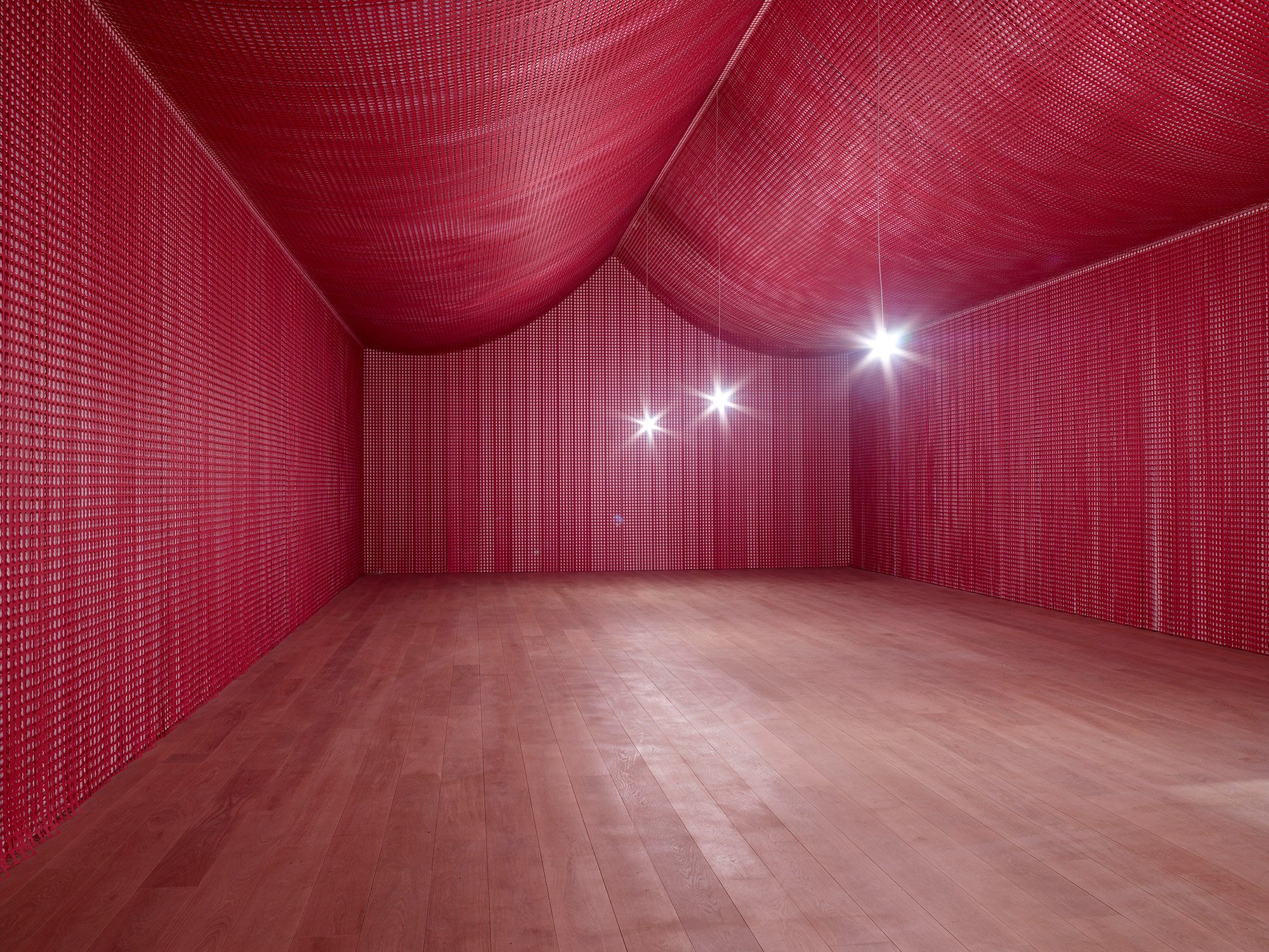 Cornelia Parker, War Room, 2015, installation view, Whitworth, Manchester. Perforated
paper negatives left over from production of remembrance poppies, with thanks to The Poppy
Factory, Richmond and The Royal British Legion. Image courtesy the artist
and Frith Street Gallery, London © the artist.
Thanks to everyone who took part in the vote!
 

Author: Claudia Thiel
Claudia Thiel is an art historian and was very enthusiastic about diving into the topic women in three dimensional art for us.