Magazine
Biennials and triennials of summer 2018. Here's what to see all over Europe
Feel like a holiday that combines relaxing and art? There is a lot to see around Europe this summer - here is a list of five initiatives not to be missed.
Are you spending your summer under the Italian sun, climbing the Swiss Alps or on a car trip discovering Belgium? It doesn't matter; the calendar is full of appointments for art lovers who feel like a holiday without sacrificing art. Here is our selection of biennials and triennials you should not miss this summer.
Venice, Italy: Biennale Architettura 16th International Architecture Exhibition
The Venice Biennale brings in 2018 architecture to the Lagoon.  The Exhibition FREESPACE curated by by Yvonne Farrell and Shelley McNamara includes 71 participants in two Special Sections: the first, numbering 16 participants, is titled Close Encounter, meetings with remarkable projects and presents works that originate in a reflection on well-known buildings of the past; the second, which counts 12 participants and is titled The Practice of Teaching, collects projects developed as part of teaching experiences.
If you are planning a trip to Venice, it's best to reserve one full day to visit all the venues from the Central Pavilion to the Arsenale and the 63 National Participations spread between the Giardini and the historic city centre of Venice. Don't forget to pay a visit to the winner of the Golden Lion for Best National Participation: Switzerland.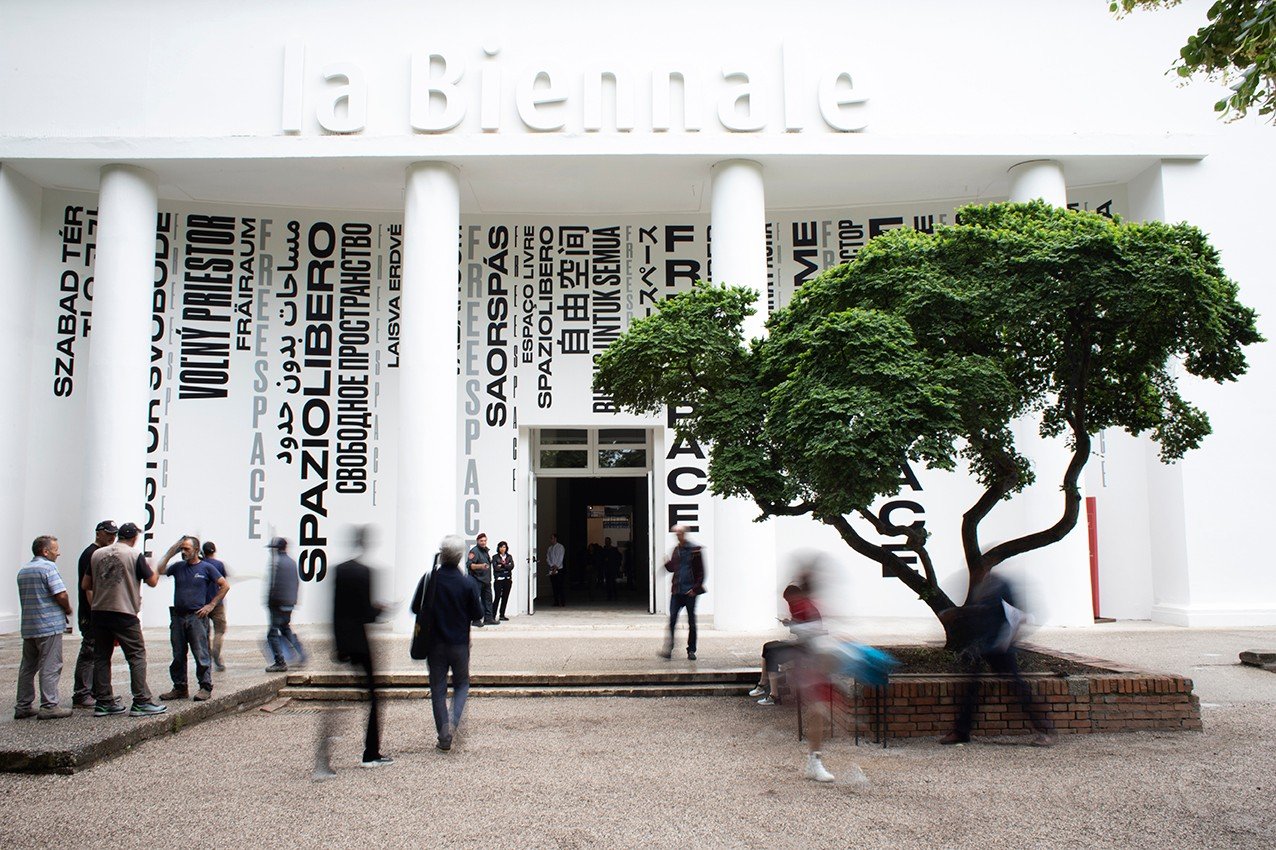 16th International Architecture Exhibition - La Biennale di Venezia, FREESPACE
Photo by: Italo RondinellaCourtesy: La Biennale di Venezia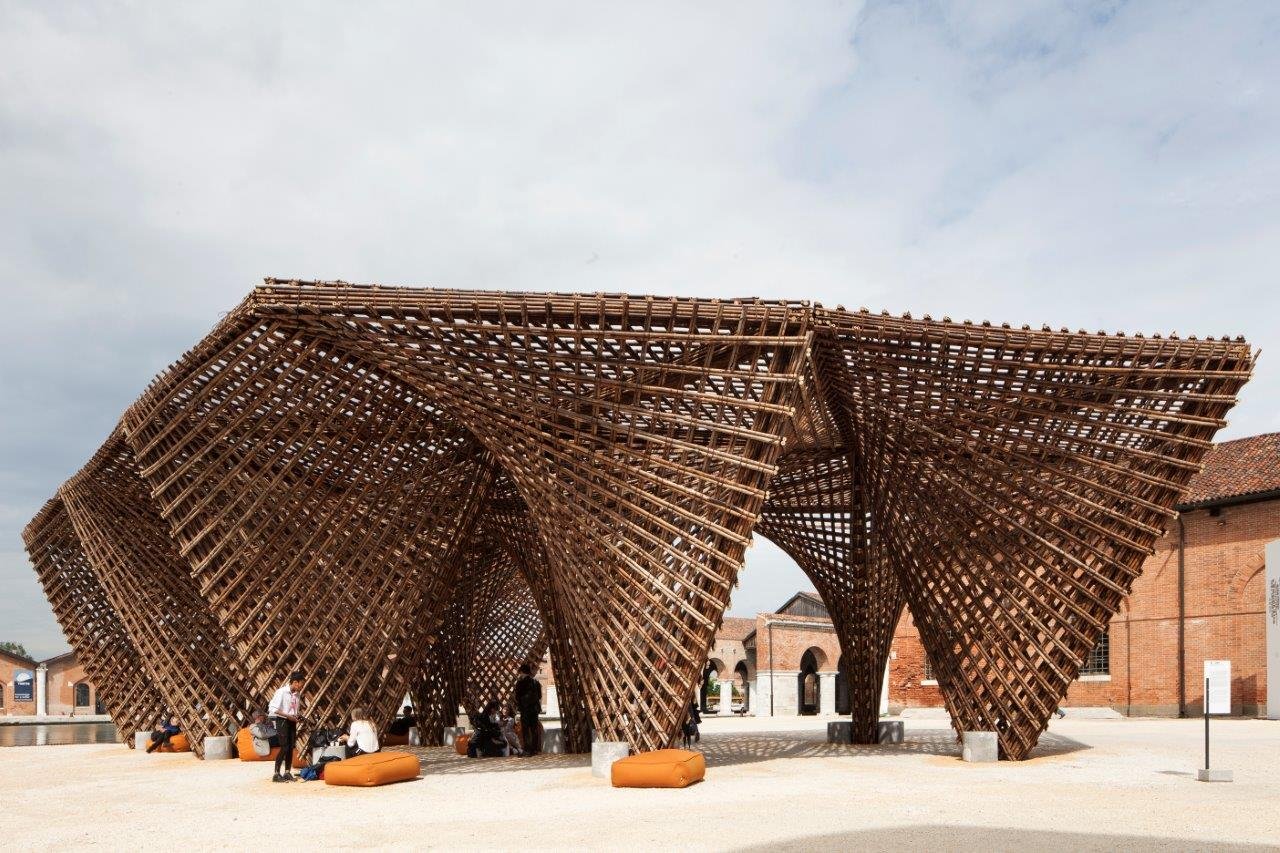 VTN Architects Vo Trong Nghia. Bamboo Stalactite, 2018 installation, bamboo
16th International Architecture Exhibition - La Biennale di Venezia, FREESPACE
Photo by:Francesco Galli. Courtesy: La Biennale di Venezia
Palermo, Italy: Manifesta 12
Manifesta is the European Nomadic Biennial, held in a different host city every two years. After the Zurich edition of 2016 the exhibition landed in the Sicilian city of Palermo - a fascinating place in the heart of the Mediterranean at the crossroads of two continents.
Manifesta 12 explores coexistence in a world moved by in-visible networks, transnational private interests, algorithmic intelligence, environmental crisis and ever-in-creasing inequalities. Closely collaborating with Palermitans, Manifesta 12 co-inhabits Palermo as an ideal place to investigate the challenges of our time, and to experiment with traces of possible futures. It presents 35 new works specially commissioned from artists, writers, architects, and film directors, all invited to carry out on-site explorations in recent months and to subsequently develop projects in close collaboration with local grassroots organisations, activists, and art producers under the main topic "The Planetary Garden. Cultivating Coexistence".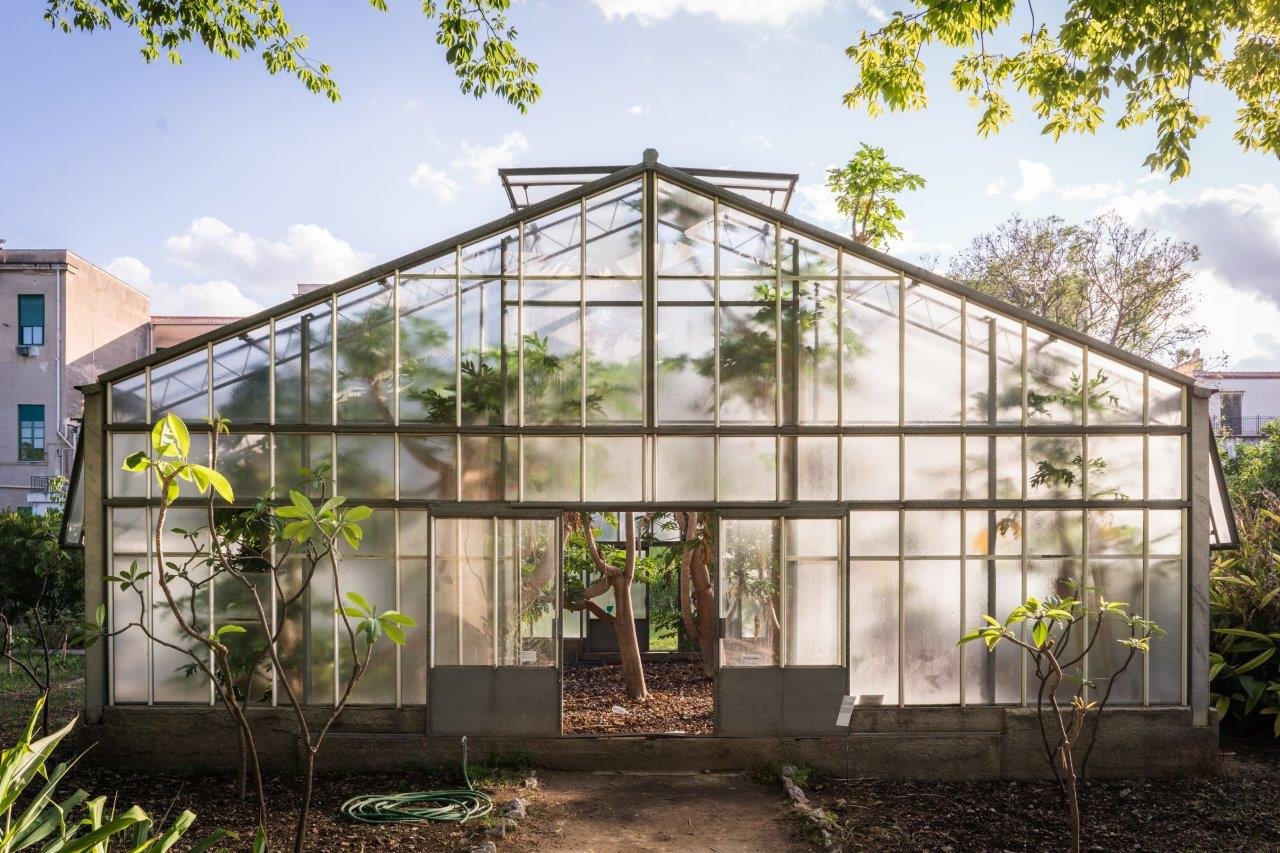 LUNGISWA  GQUNTA  Lituation  -  The  Gardner's  Revenge,2018
Wood,  glass  bottles,  found  material,  petrol,  water,  ink. Dimensions  variable
Photo:  Simone  Sapienza . Courtesy:  Manifesta  12 Palermo  and  the  artist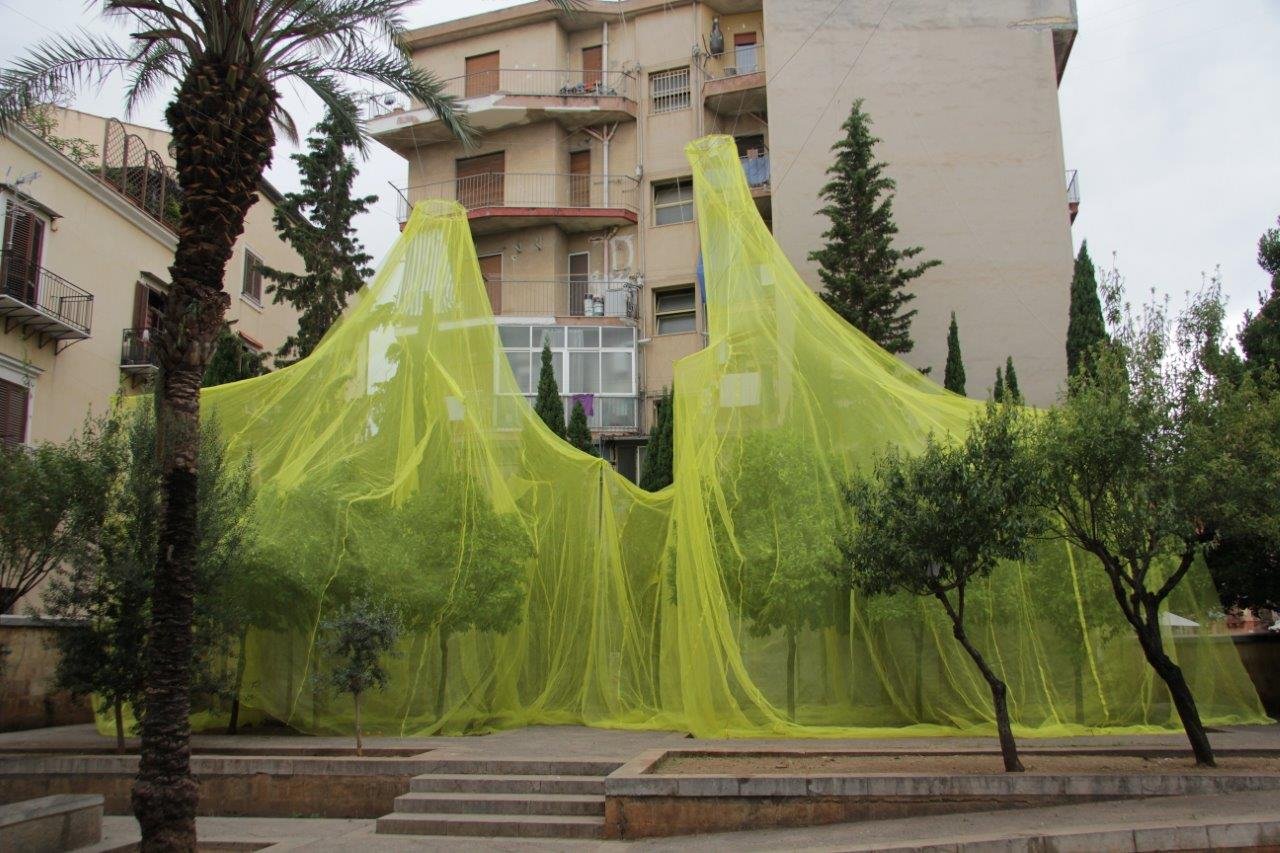 COOKING  SECTIONS    What  Is  Above  Is  What  Is  Below,  2018 
Mixed  installations  and  packed  lunches 
Photo:  Wolfgang  Träger. Courtesy:  Manifesta  12Palermo  and  the  artist 

Bad Ragatz, Switzerland: Sculpture Triennial Bad RagARTz
Travelers are familiar with the Swiss spa town of Bad Ragaz as the center of Heidi's world. This idyllic place until November is also transformed in a single open-air museum for sculpture.  400 pieces are distributed and exhibited throughout the town and the area. 77 artists from 17 different countries were selected to show a combination of new discoveries, established artists and big names. To read more about it see our previous article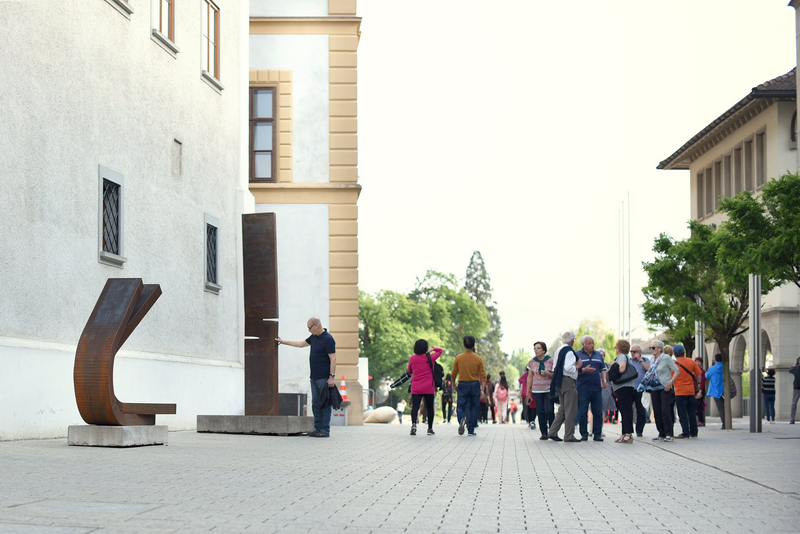 Bruges, Belgium: Triennial Bruges
The historic town of Bruges – just one hour by train from Brussels - is always worth a visit: fascinating medieval streets, suggestive canals, the Chocolate museum…
This summer is offering even something more: the second edition of the contemporary art triennial entitled "Liquid City". The formula of the event includes the participation of artists and architects in collaborations with theorists and scientists. The projects are widespread in many sites including squares, streets and canals. The goal is to present a liquid city literally surrounded by water, open, shared. The mission is to formulate responses to the current crises in contemporary society: unemployment, ecological disasters and many other issues in a participatory way. The inhabitants and visitors are called upon to discover the 15 works of art, installations and meeting places and take an active part in this process: An ideal laboratory of a cultural and social change.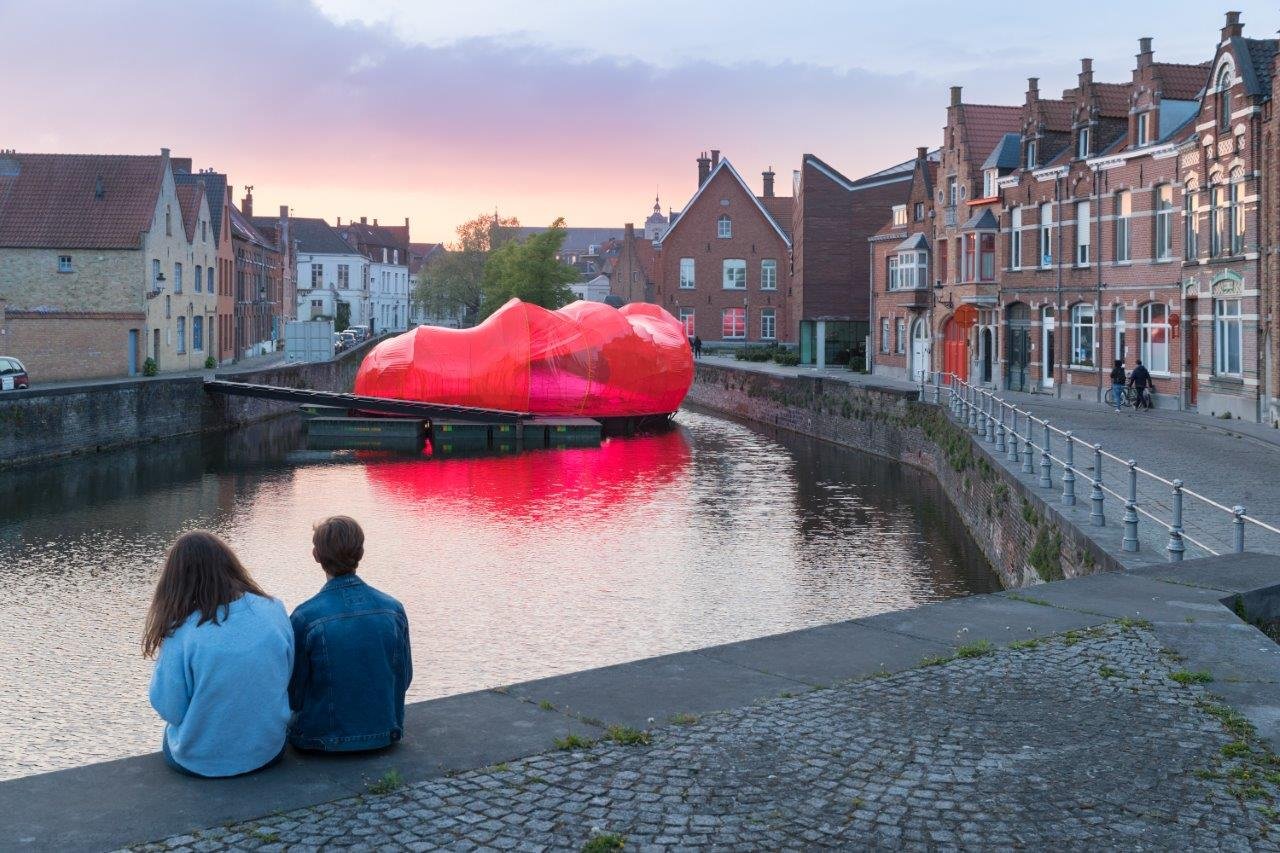 Triennale Brugge 2018 Selgascano pavilion
Photo: Iwan Baan
Triennale Brugge 2018, StudioKCA, Skyscraper (the Bruges Whale) 1
Photo Matthias Desmet
Liverpool, United Kingdom: Liverpool Biennial 2018
Liverpool Biennial is a 20 years old UK biennial of contemporary art taking place across the city in public spaces, galleries, museums and online. The Biennial has commissioned more than 40 artists from around the world to make and present work in the context of Liverpool. The 10th edition Beautiful world, where are you? invites artists and audiences to reflect on a world of social, political and economic turmoil with free exhibitions and events across the city.