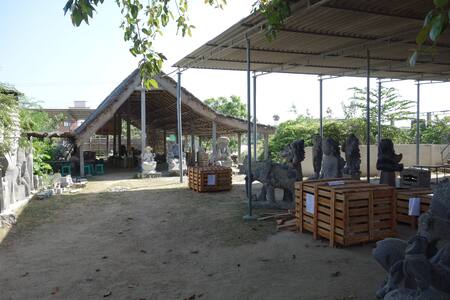 KALPAKKAM ROAD
603 104 MAMALLAPURAM, Tamil Nadu,
India
MAKE ART IN INDIA
On December 10, 2018, Global Stone Workshop (GSW) starts in India its 24th sculpting season with events in seven different countries.
Make Art in India (MAII) is Global Stone Workshop's official partner in India.
The total cost of a stone and bronze workshop, including working spaces, all carving and casting tools, stone blocks, and materials, is 19.500Rs, (about 260U$A, 43U$A/day), including a six days week accommodation in a Guest House near the beach, and/or 25.500Rs for a six days week (about 350U$A,58U$A/day)in a better hotel.
For more info about Mamallapuram workshops and hotels, please visit our homepage... www.globalstoneworkshop.com.