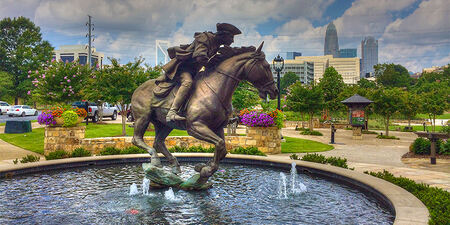 6108 Maple Springs Road
27341 Seagrove, NC
United States
Carolina Bronze Sculpture
Established in 1990, Carolina Bronze Sculpture is the premier bronze foundry serving clients throughout the world. We specialize in bronze and aluminum casting and fabrication, using both traditional techniques and in-house, state of the art digital tools.

Our ongoing commitment to unmatched service, impeccable quality standards and attention to detail, along with our ability to serve our clients in a variety of areas, has allowed us to become one of the East Coast's preeminent sculpture manufacturers.

We work as a team with sculptors from all over the country to build, engineer, and install their work throughout the US and abroad. With over 10,000 square feet of climate controlled production space, Carolina Bronze has the capacity to take on any size project.