"Sculpture and Sustainability" Workshop
The final day of our XV. International Forum in Malaga was dedicated to workshops on sustainable art practices facilitated by Ki Culture. Building on the success of these workshops, we are excited to announce an upcoming Online Club session featuring Caitlin Southwick, the Founder & Executive Director of Ki Culture. This virtual event will include an engaging keynote speech and insightful workshops. Whether or not you participated in our International Forum in Malaga, we extend a warm invitation for you to join this event!
XV. International Forum "Sculpture and Climate Emergency"
Workshops On Sustainable Art Practices by Ki Culture - Part II
Art is a powerful means to talk about climate. From Olafur Eliasson to Sebastião Salgado, artists around the world are using their creative expression to connect people with the planet. But what about the impact of the art we create? From the materials we use to the carbon emissions from transportation - what is the importance of practicing what we preach? And does all art connect to issues of sustainability? This workshop will break down the impact of art on the planet and explore the opportunities and potential we have to support the co-creation of a better future.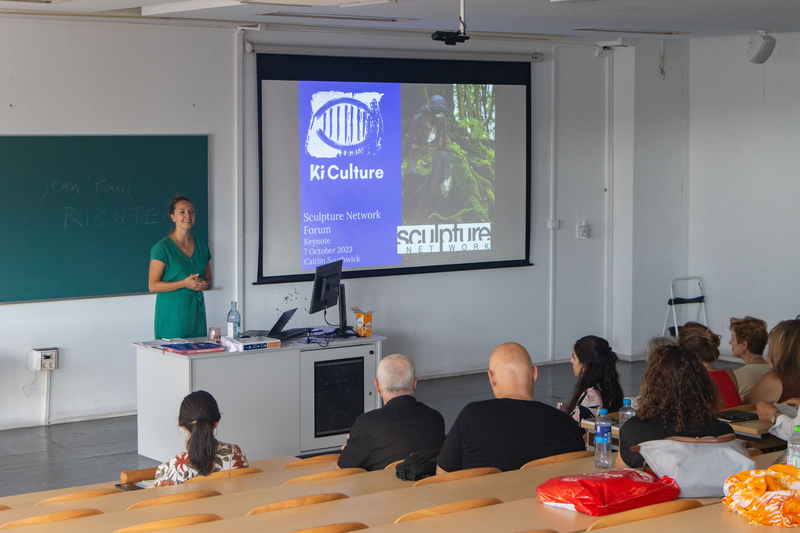 Program
Welcome and introduction by Ki Culture
Keynote speech by Caitlin Southwick (Founder & Executive Director of Ki Culture)
Workshop presentations and instructions
Breakout sessions
Debrief and wrap up
After a keynote to set the stage, participants will be placed into discussion groups to explore one of the following topics: 
- Art as an advocate: how art is communicating about climate 
- Circular Art: the most sustainable material is the one that's already made! How artists are using upcycled, repurposed, and reused resources to create masterpieces.
Join our Zoom Meeting on Monday, 18 December, 20.00 CET.
The event will be held in English. Participation is free of charge, all you need is a PC, tablet or smartphone with an internet connection. Please register with the button "Register Now" to receive the link to the Zoom meeting.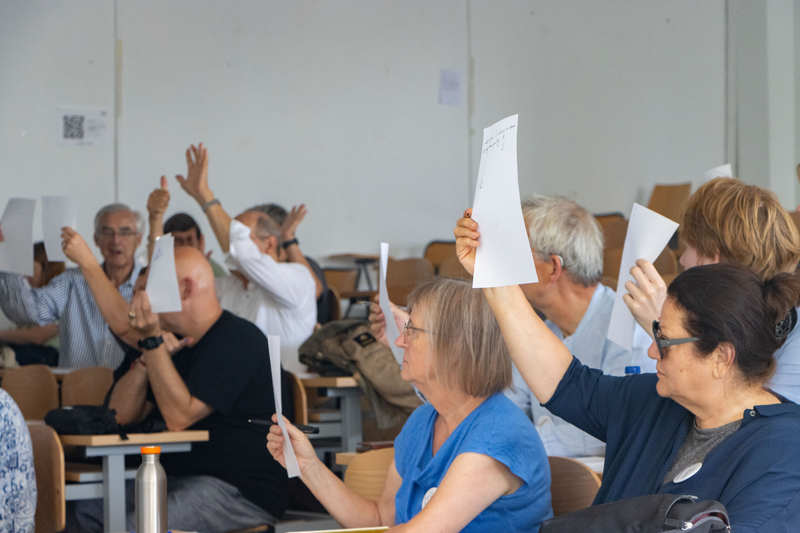 About Ki Culture
Ki Culture is an international nonprofit working on the nexus of sustainability and culture. The organization provides resources, tools, programming, workshops, and courses on sustainability for cultural professionals globally.
Caitlin Southwick, Founder & Executive Director of Ki Culture
Caitlin is the Founder and Executive Director of Ki Culture and Sustainability in Conservation (SiC). She holds a Professional Doctorate in Conservation and Restoration of Cultural Heritage from the University of Amsterdam. Before founding Ki Culture, Caitlin worked in the conservation field for eight years in museums and sites around the world, including the Vatican Museums, The Getty Conservation Institute, The Uffizi Gallery, and Rapa Nui. She is the Secretary of the Working Group on Sustainability for the International Council of Museums (ICOM) and a Climate Reality Leader for the Climate Reality Project.
In collaboration with