International Dialogue at NordArt 2023
Enjoy NordArt 2023, showcasing 200 international artists at a former iron foundry in Büdelsdorf, Germany!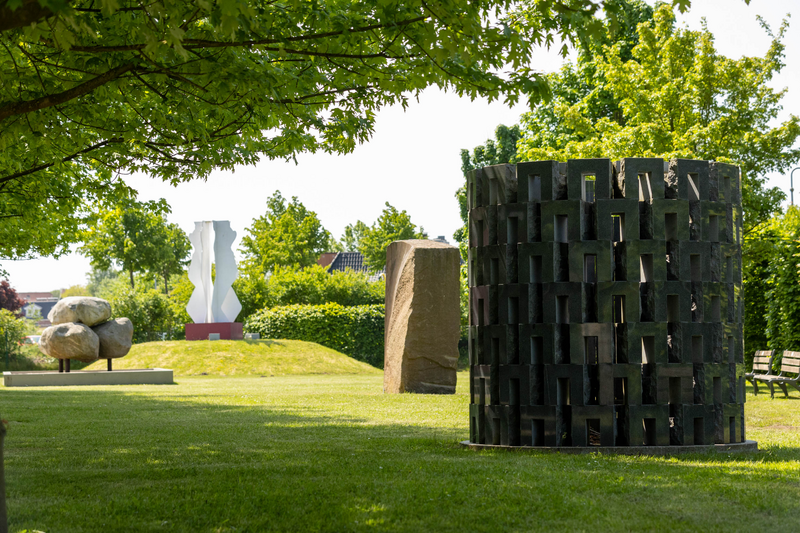 The grounds of the historic iron foundry in Schleswig-Holstein are the setting for the 24th NordArt, where works by 200 selected artists will be presented.
With its iron foundry, carriage house and extensive sculpture park, Kunst in der Carlshütte creates a very unique atmosphere that not only allows a special view of the art, but also brings the artworks into conversation with each other and with visitors. 
This time, an in-depth look will be taken at the art of Türkiye. The country focus 2023 presents works by 17 artists.
A hallmark of NordArt is contemporary art from China. Among others this year there are works by YUE Minjun, XIANG Jing, ZHOU Song as well as LIU Ruowang, the winner of the NordArt Award 2022.
A list of all artists of NordArt 2023 can be found here.
Program:
13:00 – 14.00   Meet & Greet at Exhibition café Alte Meierei
                         Lunch (optional)
14:00 – 16.00   Guided Tour
16:00 – 17.30   Get together with showroom at Exhibition café Alte Meierei.
17:30                End of program 
Participation:
Normal price: 25,00 EUR
Sculpture Network members: 19,00 EUR
Travel costs and lunch are not included.
To be paid in cash on the spot.
The number of participants is restricted to 20, members have priority.
Online registration is required. Registration period until August 28, 2023.
The language of the program is English. (as per request German or Danish)
*Feel free to bring your portfolio for the showroom discussion.
Venue:
Kunst in der Carlshütte GmbH
Am Ahlmannkai
24782 Büdelsdorf
Telefon: 04331/354-695
E-Mail: info@kunstwerk-carlshuette.de
Restaurant:
Vorwerk Sallée 3 24782 Büdelsdorf (on the exihibition ground)
Meeting Point:
At 13.00 at the café Alte Meierei on the exhibition ground

How to get there:
For participants from Hannover who want to travel together:
8:45 Innenhof von Zwingmann Bau, Fössestr. 69, 30451 Hannover (Linden)
Contact:
The event is organised by Frank Nordiek, Sculpture Network Coordinator, Hannover DE.
If you have any questions about the event or registration, please contact Frank Nordiek or Sculpture Network directly.
With the collaboration of: