Dialogue at SüdpART
Experience SüdpART - Munich Nature Art Biennale with Lore Galitz, artist and curator SüdpART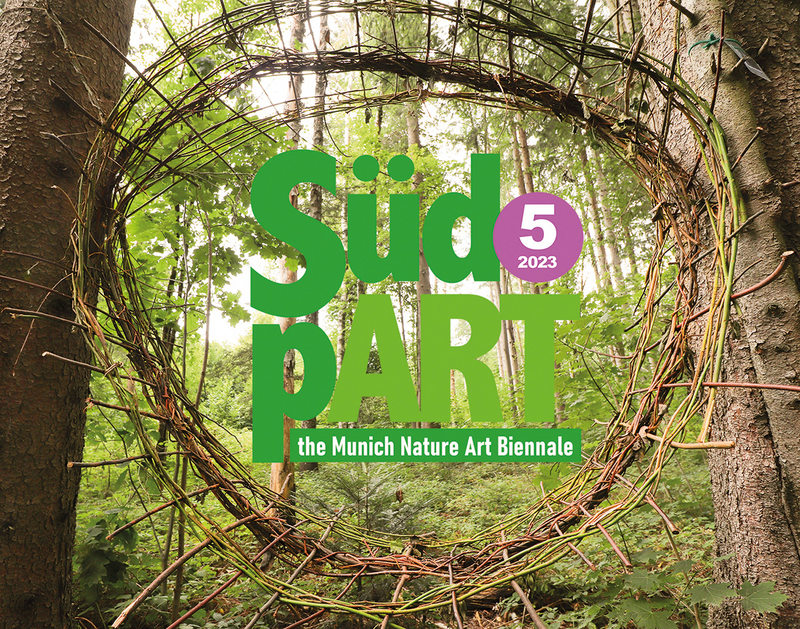 A powerful statement for nature in harmony with the forest.
SüdpART, the Munich Nature Art Biennale, is a unique exhibition taking place in Sendlinger Wald/Südpark for the fifth time this summer.
In view of the devastating impact on forests from Storm Niklas in 2015, as well as the consequences caused by climate changes such as drought and bark beetles, artist Lore Galitz has created this extraordinary, sustainable land art project.
Under the motto "With the forest for the forest", every second year 16 artists create impressive works of art made exclusively from materials found in nature, which disappear again after the 20 SüdpART weeks.
Immerse yourself in a world of beauty, change and connection with our precious natural environment. Together we can be with nature for nature.
Program:
17.00 - 19.00  SüdpART Tour with Lore Galitz, curator SüdpART
19.00 - 20.00  Pretzel and networking with Lore Galitz in Südpark
Participation: 
Normal price: 10,00 EUR
Sculpture Network members: 0,00 EUR
The price includes curator-led tour. Please put the cash money in an envelope at the beginning of the tour.
Maximum: 30 attendees. Members priority.
The number of participants is limited and online registration is required. Registration period until July 24, 2023.
The language of the program will be in German (English if needed)
Meeting spot for SüdpART Tour:
at the main avenue near the forrest entrance at: Inninger Straße 30
for more information, see in the map:
SüdpART starting point
Meeting spot for networking
We meet in the Südpark on the benches at the football field near the main avenue, coordinates: 48.103597, 11.507744
Venue:
Sendlinger Wald / Südpark
Inninger Straße 30
D-81379 München
bus stop of line 132
U3 underground line within 15 minutes walking distance
parking spaces available
Contact:
The event is organised by Lore Galitz, Sculpture Network member and SüdpART Curator.
If you have any questions about the event or registration, please contact Lore Galitz or Sculpture Network directly.
Lore Galitz
mail@suedpart.de
With the collaboration of: