Carrer de Can Savellà
07001 Palma, Illes Balears
Spain
Register now
Dialogue at XTANT Fibra 2023 in Palma de Mallorca
Enjoy textile arts and crafts at XTANT Fibra 2023 together with its founders!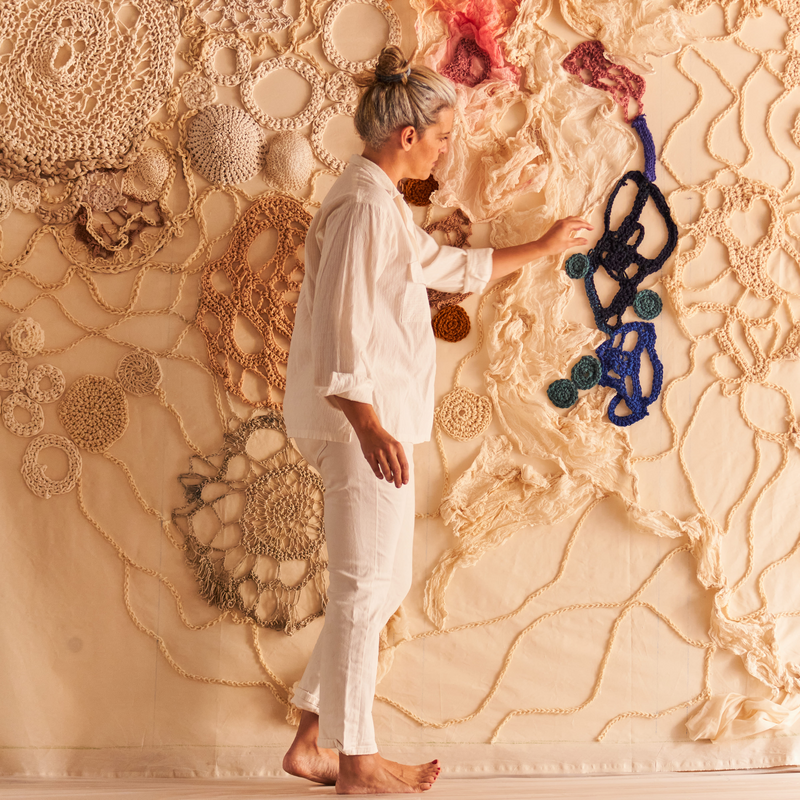 XTANT aims to bring a new vision and content to a very old trade: heritage textiles. Textiles are language. In the past, threads were used to express individuality, status, beliefs, communities and above all, diversity. XTANT, organized by Kavita Parmar and Marcella Echavarria, turns Palma de Mallorca into a destination for textile lovers, collectors, and fibre artists. Held at the four historical landmarks of Palma de Mallorca – Can Balaguer, Can Vivot, Can Marques, and Can Oms – this dialogue will focus on the 3D textile artists that will be hosted by Xtant such as Angela Damman, Daniel Costa, Rosana Escobar, Regina Degimenez, Sanjay Garg and many more.
Program
10.30  Meet & greet at Can Vivot
11.00  Dialogue with founders/curators Marcella Echavarria & Kavita Parmar
11.30 Tour with the organization team of XTANT, with living textile traditions and textile arts across the globe, at four historical locations in Palma de Mallorca:
           Can Vivot: Gallery Market
           Can Balaguer: Installations and knitting with wool
           Can Museo: Can Marques: textile shop
           Can Oms: Art installations
13.00  End at Can Vivot were you can enjoy more of the market or join a conversation
Participation
*Participation at the event is free of charge, but online registration is compulsory. 
Registration period until May 8, 2023.
Maximum: 25 attendees. Members priority.
The event will be held in English and Spanish.
How to Get There
Meeting point:
Can Vivot
Carrer de Can Savellà, 07001 Palma, Illes Balears, Spain
www.canvivot.es
Contact 
The event is organized by Ien van Wierst, Sculpture Network Coordinator, Mallorca ES.
If you have any questions about the event or registration, please contact Ien van Wierst or Sculpture Network directly.
e-mail: ien@ienmail.nl
tel: +31650999565