Art for the People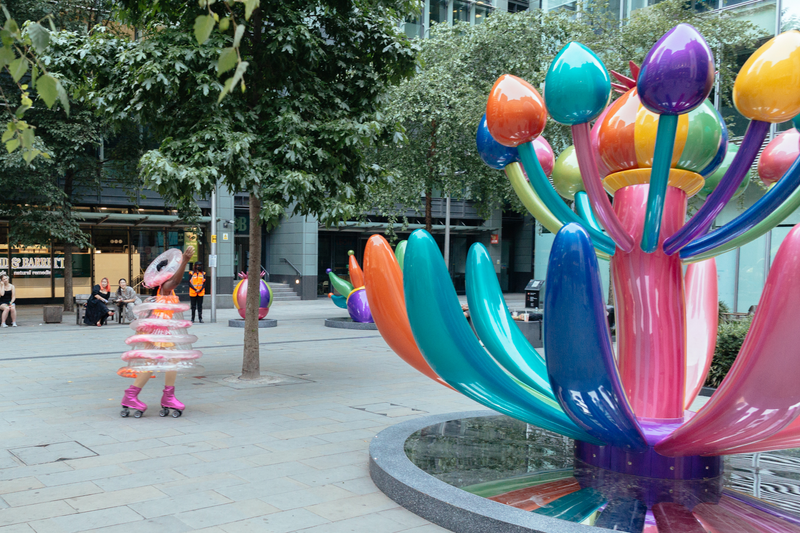 From prehistoric times until today, sculptures have been placed outside to connect and enjoy people. In the first online event of this year, we are looking forward to discovering two public sculpture projects with their creators, Stella Ioannou and Anna Tilroe!
In 2010 Stella Ioannou, Director of Lacuna Projects UK, developed Sculpture in the City. Engaging local communities, the annual sculpture trail enlivens the business district of the City of London. 
In 2018, Anna Tilroe NL, reknowed critic and curator, invited 11 international artists to design fountains for 11 cities, highlighting local histories. Using the Elfstedentocht, the famous 'eleven cities ice skating race' as inspiration,
11 Fountains invites tourists to discover the Province of Friesland in The Netherlands. 
Join our Zoom Meeting on Monday, 13 February, 20.00 CET.
After the lectures there will be get together and networking in smaller groups.
Curating and moderation by curator Anne Berk.
The event will be held in English.
Participation is free of charge, all you need is a PC, tablet or smartphone with an internet connection.
Please sign up using the "Register Now" button to receive the link to the Zoom meeting.
About the Theme
Sculpture in the City is delivered by the City of London Corporation in partnership with local businesses. Since the project's inception in 2010, the City of London has worked with Lacuna, a creative projects consultant, to develop the project and provide strategic advice.
Sculpture in the City and other large scale projects have succeeded in shining a welcome and positive spotlight on public spaces, attracting audiences from afar as well as engaging the local communities.
Eleven fountains in the eleven Frisian cities, designed by eleven artists from eleven different countries. 11 Fountains is an international art project for Leeuwarden-Fryslân 2018, cultural capital of Europe, conceived and curated by Anna Tilroe. The fountains are ready for a new season in which fog, ice, steam and seawater take the center stage.
The Frisians have always had an intense relationship with the sea. As a boundary, it threatens and protects, while also offering great opportunities. In Friesland, the changes in nature and the climate are deeply felt. There may never again be an Elfstedentocht, the famous '11 cities ice skating tour'.