Dialogue in Eindhoven
Enjoy the artist talk with Henk Visch in Huis Henk Visch and the immersive light installation of the Children of Light in Mu Hybrid Art House Eindhoven NL
Artist talk with Henk Visch and visit to the immersive light installation of Children of Light
Moderated by Anne Berk, curator and vice chairwoman of sculpture network
Program
11.00 - 12.30  Artist talk with the reknowned Henk Visch in the Foundation Huis Henk Visch where his sculptures are presented together with works from his collection.
13.00 - 15.00 Lunch and networking at Restaurant Stories Eindhoven. Artist members can show their documentation.
15.00 - 16.00 Experience the light installation Spiraling into Infinity of Children of the Light at the Mu Hybrid Art House, former light factory of Philips in Eindhoven.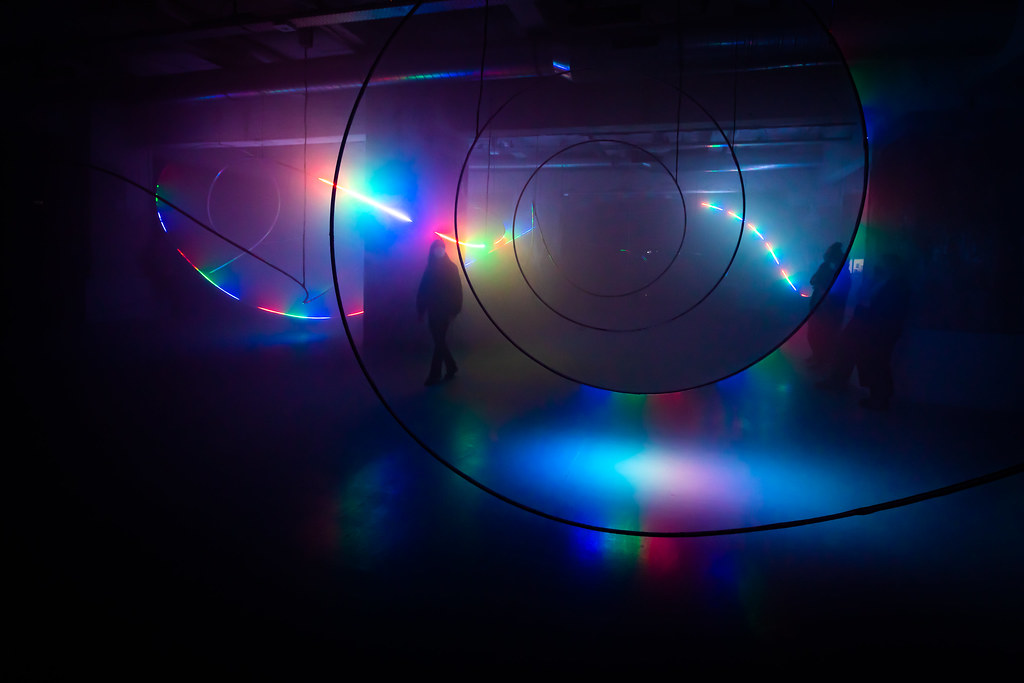 Partecipation:
Normal price: 35,00 EUR
sculpture network members: 22,50 EUR
To be paid on cash on the spot. Including: Artist talk, entry fees, lunch with two drinks, show room.
From Central Station Eindhoven to Huis Henk Visch is 12 min. biking, 16 min. biking to Restaurant Stories and 5 min. to Mu Hybrid Art House. Parking available.
To participate please register online by using the "Register Now!" button at the end of the page.
Deadline: 21/04/2022
The event will take place in Dutch (English if needed) and it has been organised by Anne Berk vice-chairman of sculpture network

About Henk Visch
With his conceptual figuration, the internationally reknowned Henk Visch (b. 1950, Eindhoven, NL) was one of the pioneering sculptors giving shape to the 'narrative turn.' His figures, poems and drawings are the result of contemplating life. 'Art is there to reveal man to himself', says Visch. The artist holds up a mirror to us. The posture of his timeless figures refers to an attitude to life. One can regard the physical 'standing' as a metaphor for 'being' and the 'stance' as a metaphor for our positions and attitudes. Henk Visch wants to build a bridge to The Other. 'Positions are there to be abandoned'.   
About Spiraling into Infinity of Children of the Light
To our eyes, darkness is the absence of light, and light appears as the origin of life. In the world premiere of the awe-inspiring installation Spiraling Into Infinity by Amsterdam based artist duo Children of the Light, light is staged as a fleeting yet tangible presence that is playfully roaming the nebulous exhibition space of MU. Shifting colour, speed and direction, the light evokes different moods and modes of being. The soundscape by Jacob Lekkerkerker intensifies your perception of space. Like Matisse making a spontaneous penlight drawing in the air, Children of the Light – although on a slightly larger scale - do not only represent the visible, but reveal also what lies beyond.

Cover picture: Henk Visch, A Laughter Comes From Far, exh. view Huis Henk Visch Eindhoven NL
2nd picture: Spiraling to Infinity Children of the Light  Mu Hybrid Art House Eindhoven NL