Road of Peace
Sculpture trail to unite European nations
Sculpture trail to unite European nations
In 1936, the German Jewish artist and pacifist Otto Freundlich (1878-1943) envisoned the Straße des Friedens. A sculpture trail as a landmark for peace to unite the European people.
 
Claudia Gross (DE) speaks about Skulpturen Rheinland-Pfalz in Kaiserslautern (DE), part of the Straße des Friedens.
Alfred Mevissen (DE) speaks about his initiative ArtMovesEurope.
Cornelieke Lagerwaard (DE), co-chairman of the Straße des Friedens, speaks about how in 1973 the dream of Otto Freundlich came true.

We end with the trailer of the special film about Otto Freundlich and his European project Das geht nur Langsam/ It takes time of Gabi Heleen Bollinger.
Join our Zoom Meeting on Monday, 4 April, 20.00 CEST.
Moderated by curator Anne Berk.
The event will be held in English. Participation is free of charge, all you need is a PC, tablet or smartphone with an internet connection. Please register with the button "Register Now!" and the end of this page to receive the link to the Zoom meeting.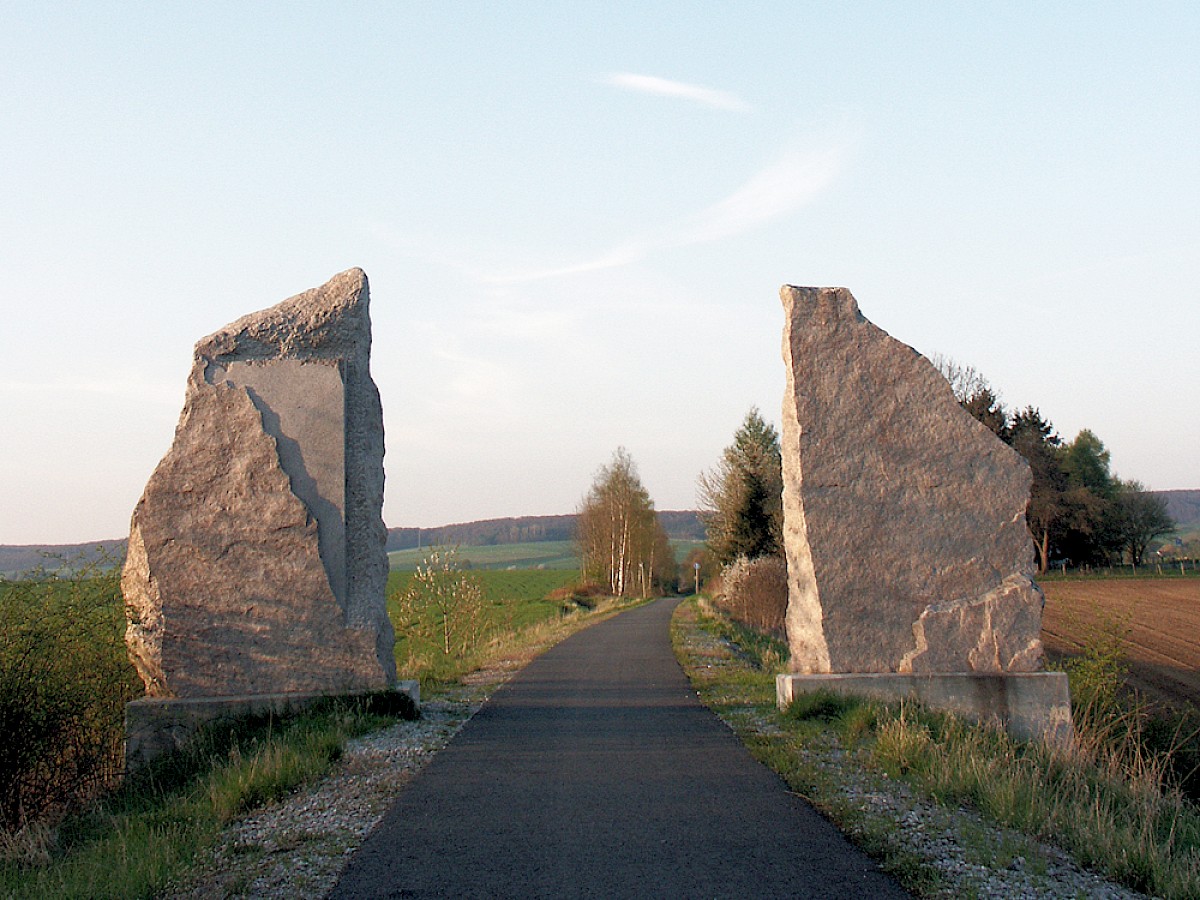 Cover picture: sculpture Composition (1933/1961) by Otto Freundlich in KMM sculpture park/The Netherlands
2nd picture: Straße des Friedens, Wolf Broll, Das Tor, location Gandersheim