Experience Venice Bienal August 2019
Art trip from 22 until 25 August 2019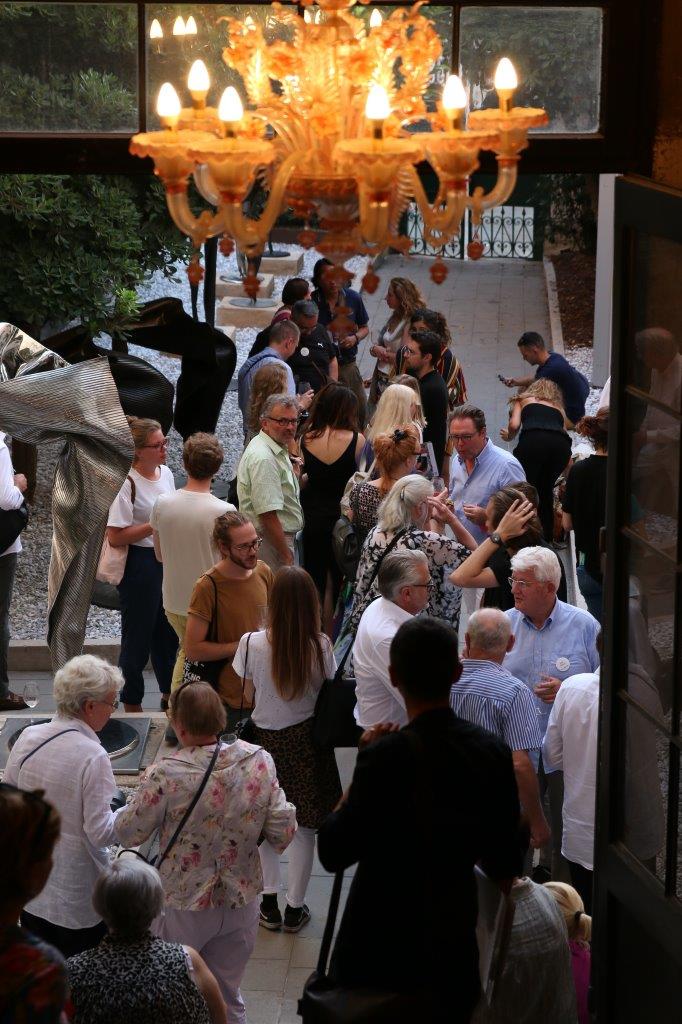 Join us on this exclusive trip to the 58th International Art Exhibition in Venice. The Biennale is considered to be the most important and prestigious event on the international contemporary arts calendar and the oldest and largest established biennale in the world. A must-see art event that takes place once every two years, since 1895. We will visit the exhibitions and get an insight of today's cutting edge contemporary art.
DOWNLOAD DETAILED PROGRAM (PDF)

Program*:
Day 1 – Thu, 22/08    Meet & greet
The program begins at 17:00 in the backyard of our Hotel. Meet and greet your travel companions to break the ice. 30 minutes' walk (or in alternative 20 minutes boat ride) to the Giardini della Marinaressa.
Visit of the sculpture park and sun set cocktail dinner in the park.
Day 2 – Fri, 23/08    Visit Arsenale and Palazzo Bembo
Two hours guided visit to the Biennale's main venue Arsenale.
The visit will take place in two smaller groups of max. 20 people and will provide insight into the exhibition and into contemporary art in general. The reduced group size allows for easier conversation.
After an intense morning, the second half of the day is free. Choose to visit other interesting venues of the Biennale or stroll through the streets of this beautiful city.
In the evening we will visit Palazzo Bembo, an ancient Venetian palace with amazing view on the Rialto Bridge. Curated visit of the exhibition "Personal Structures" with the curators.
Typical Italian dinner.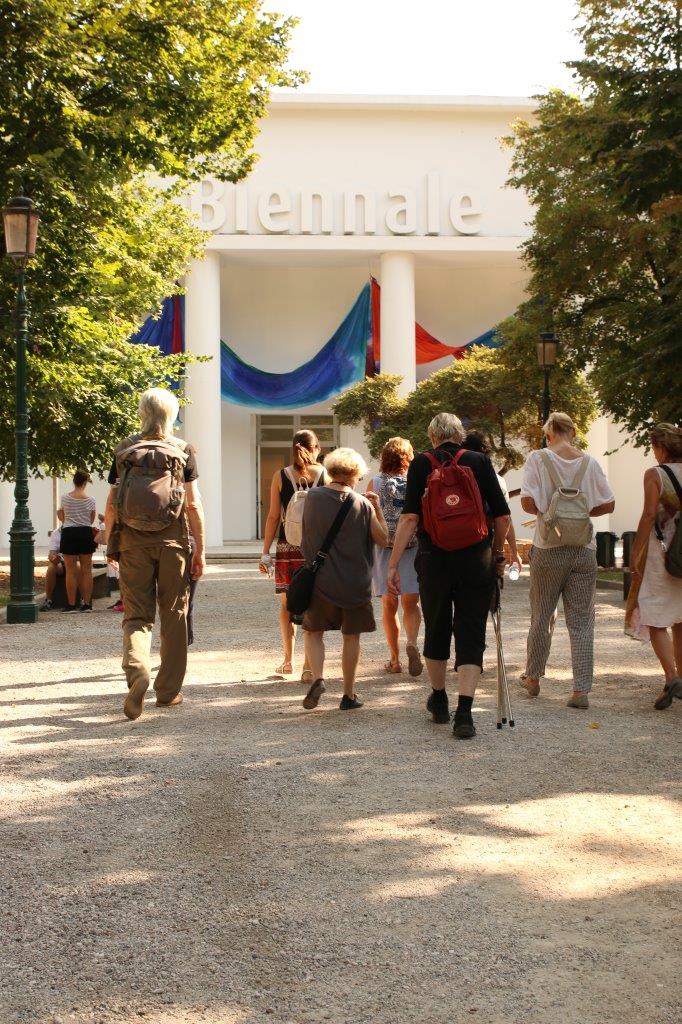 Day 3 – Sat, 24/08    Visit the Giardini and Palazzo Mora   
Two hours guided visit to the Giardini to enjoy a curated selection of the permanent national pavilions with a focus on contemporary sculpture without forgetting the must-see shows.
In the afternoon you are free to explore the other pavillions in the Giardini or other venues throughout Venice.
In the evening we will visit the exhibition "Personal Structures" at Palazzo Mora with the curators.
Dinner in a typical Venetian restaurant.

Day 4 – Sun, 25/08    End of program
Breakfast and check out
*The program may be subject to variations that do not depend on us and require changes in the order and selection of venues visited. Should this happen, you will be informed

Logistics – Registration – Prices
Hotel:     
We_Crociferi

Travel:            
Please note the trip begins and ends in Venice.
The journey to and from Venice must be organized by the participant himself/herself and is not included in the price.
The tour is within Venice so walking is required.
Prices:    
Normal price: 759,- €
Special price for sculpture network Members: 599, - €
Single room surcharge for 3 nights: 150,- €
We offer early bird rates for bookings before 30 June 2019
Early bird Normal price: 709,- €
Special early bird price for sculpture network Members: 549, - €
Single room surcharge for 3 nights: 150,- €
Min. number of participants: 25
Services included in prices:
Travel group of max. 40 people from different countries a nice mix of artists, curators and friends of the arts -  guarantees exclusiveness
3 nights in a double room, including breakfast (Single room surcharge for 3 nights 150,00 EUR)
Welcome evening with cocktail dinner
2 dinners in typical Venetian restaurants
2-day entrance ticket to the Biennale
2x 2 hours guided tours of the Biennale in small groups of max.20 people
2 curated guided tour at three locations of the exhibition "Personal Structures" in Venetian Palazzi in the city centre
Tour guides in English
Tour assistance in English and German
 
Deadline for registration: 11 August 2019