Dialogue in Haarlem
"Architectural Healing": Sculptors transform former prison.
Curator-led tour by Bastiaan Gribling
*** Online registrations are closed. You can still join the event and pay with cash directly at the venue ***
For more the a century, De Koepel (the Dome) of Haarlem served as a prison. The building is conceived as 'panopticum', with a circular plan, designed to exert a maximum of control.
Before the old prison gets a new life as university and cultural centre, 40 artists, with different backgrounds respond with sculptures, installations and performances to the building, its history and the transformation to its new destination. They explore new possibilities for this monumental heritage under the motto 'Architectural Healing'.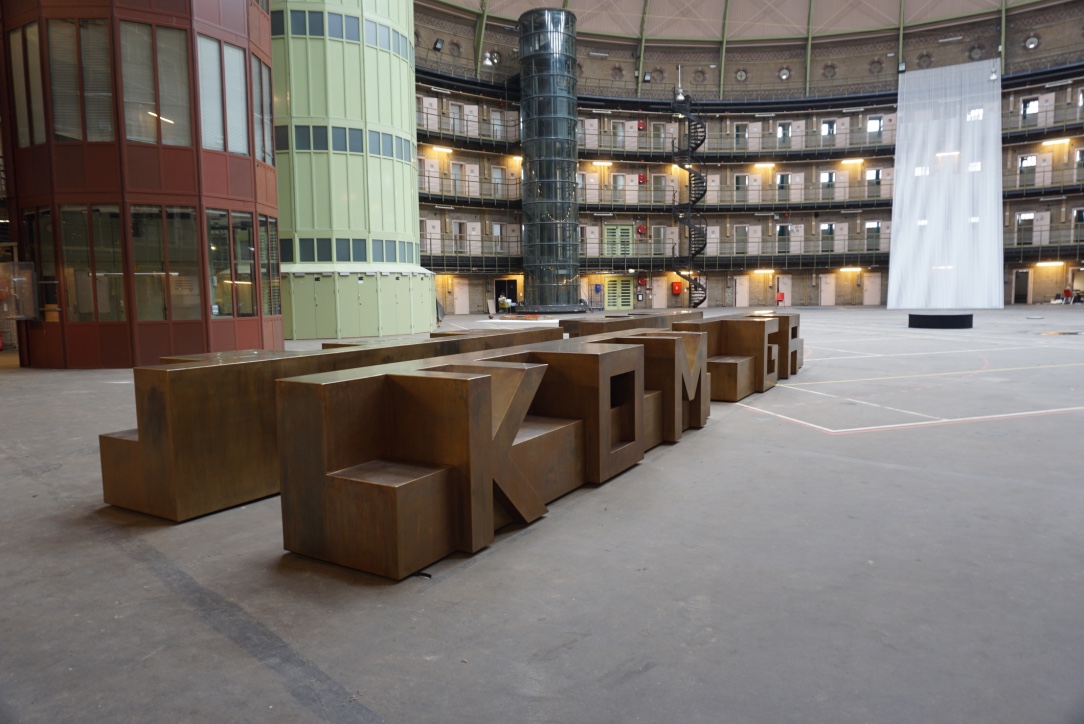 Architectural Healing: Marc Ruygrok Kom Ga Zit Sta De Koepel
Programme:
14.00 – 15.30 interactive curator led tour through the exhibition with Curator Bastiaan Gribling, owner of Cityscapes Foundation
16.00 – 17.30 networking and showroom in Restaurant Zuidam

Participation including entrance ticket and two drinks:
Normal price: 15,- EUR
sculpture network members: 10,- EUR
To participate please register online by using the "Register now" button at the end of the page.
Deadline: 8.11.2018
The event will take place in Dutch (English if needed) and it has been organised by Anne Berk sculpture network Coordinator Netherlands.
For more info about the exhibition visit: www.cityscapesfoundation.nl

Cover photo: Lindsey Housden, Chasm, 2018, hundreds of elastic strings, site specific installation De Koepel, Haarlem. Courtesy gallery Cityscapes NL