Dialogue in München
Underground Art - Artistically designed metro stations in Munich
Program:
18:20 Registration
18.30 Welcome
18:35 Slide show by photographer Lothar Schiffler: "Artistically designed underground stations worldwide".
19:00 Guided tour through selected examples "Artistically designed underground stations in Munich" (e.g. Moosacher St.-Martins-Platz, Westfriedhof, Gern, Oberwiesenfeld, Olympiazentrum) by representatives of the Munich Building Department.

Participation fee incl. metro tickets (in cash on site):
Normal price: 10,- EUR
sculpture network members: 3,- EUR

Registration is required for participation, limited number of participants
Please use our online form, button "Register now" below.

Since the first lines were built over 150 years ago, underground stations have become the most frequented places on earth. Without highly efficient underground and suburban rail networks, the mega-cities in particular will not be able to survive. Especially Moscow, later Stockholm, Lisbon or Brussels not only had their stations built by well-known architects but also designed with works by renowned contemporary artists. For more than a decade now, there has been growing recognition that a more attractive station design can also be a worthwhile investment to avoid smearing and vandalism.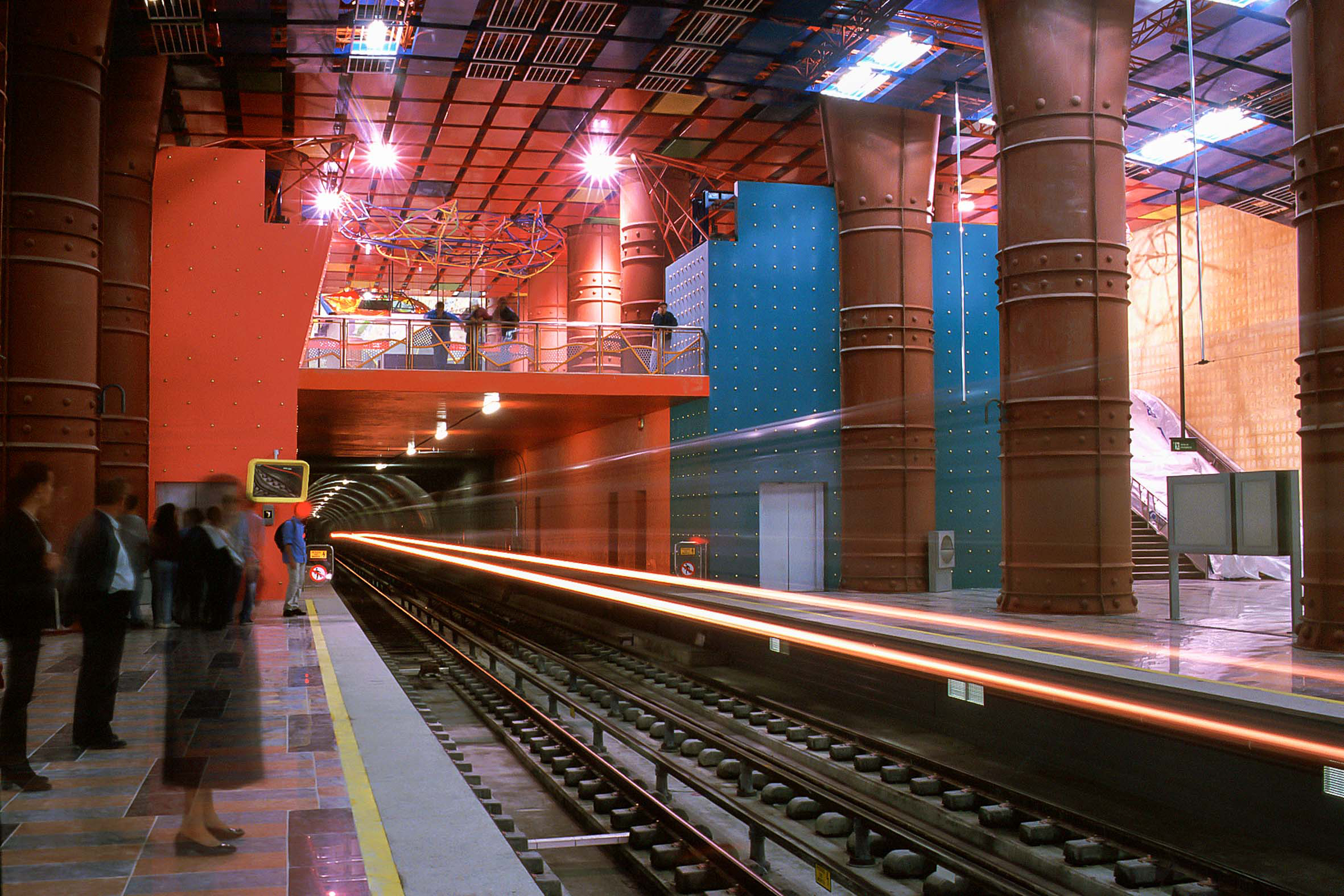 Lothar Schiffer is a well-known German photographer and media educator. His projects include many photo reports and media projects in various African countries. Since the late 1990s, he has pursued photographic art projects in the areas of traffic, movement, visualization of processes beyond the possibility of perception, visualization of time. At the end of the 1990s, it developed into one of his main projects; with numerous publications, exhibitions and a multivision (slide show in triptych projection) on the Lisbon metro.

His subway archive now comprises over 15,000 images from around 350 stations in 34 cities in Europe.

Photo: Lothar Schiffler
Lisbon - Olaias. Metro-Station OLAIAS, MetroLisboa, Lisbon. Architect: Tomáz Taveira