XIII. International Forum
ADVANCED MEDIA / EXPANDED SCULPTURE
Linz, Austria
1.– 3. Oktober 2015
Curator: Gottfried Hattinger
Co-curator: Beatriz Blanch
In cooperation with Ars Electronica, OK Mediendeck and Lentos Kunstmuseum, Linz.
From 1 to 3 October 2015 sculpture network's XIII. International Forum on "Advanced Media/ Expanded Sculpture" took place in Linz, Austria. It was curated by Gottfried Hattinger and board member Beatriz Blanch. 70 artists, art agents and friends of the arts from 10 different countriesparticipated. 
We were welcomed by the deputy mayor in the town hall and continued on to the Lentos art museum, where we enjoyed the exhibition by Cathy Wikles on a tour led by director Stella Rolling. Subsequently, ten artist members of sculpture network spoke about their current artwork in 90 second presentations.
Impressions Thursday, 1 October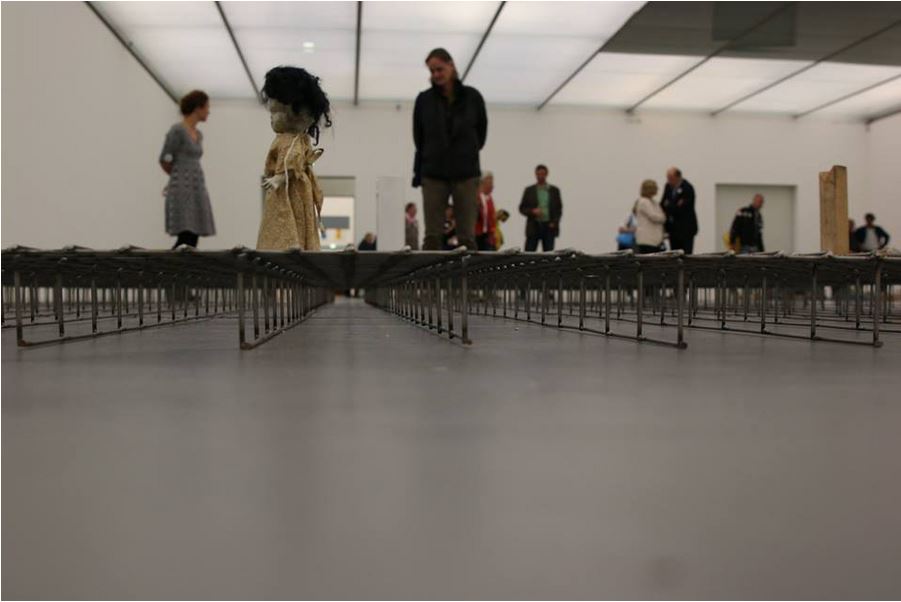 Exhibition "Cathy Wilkes" in the Lentos Kunstmuseum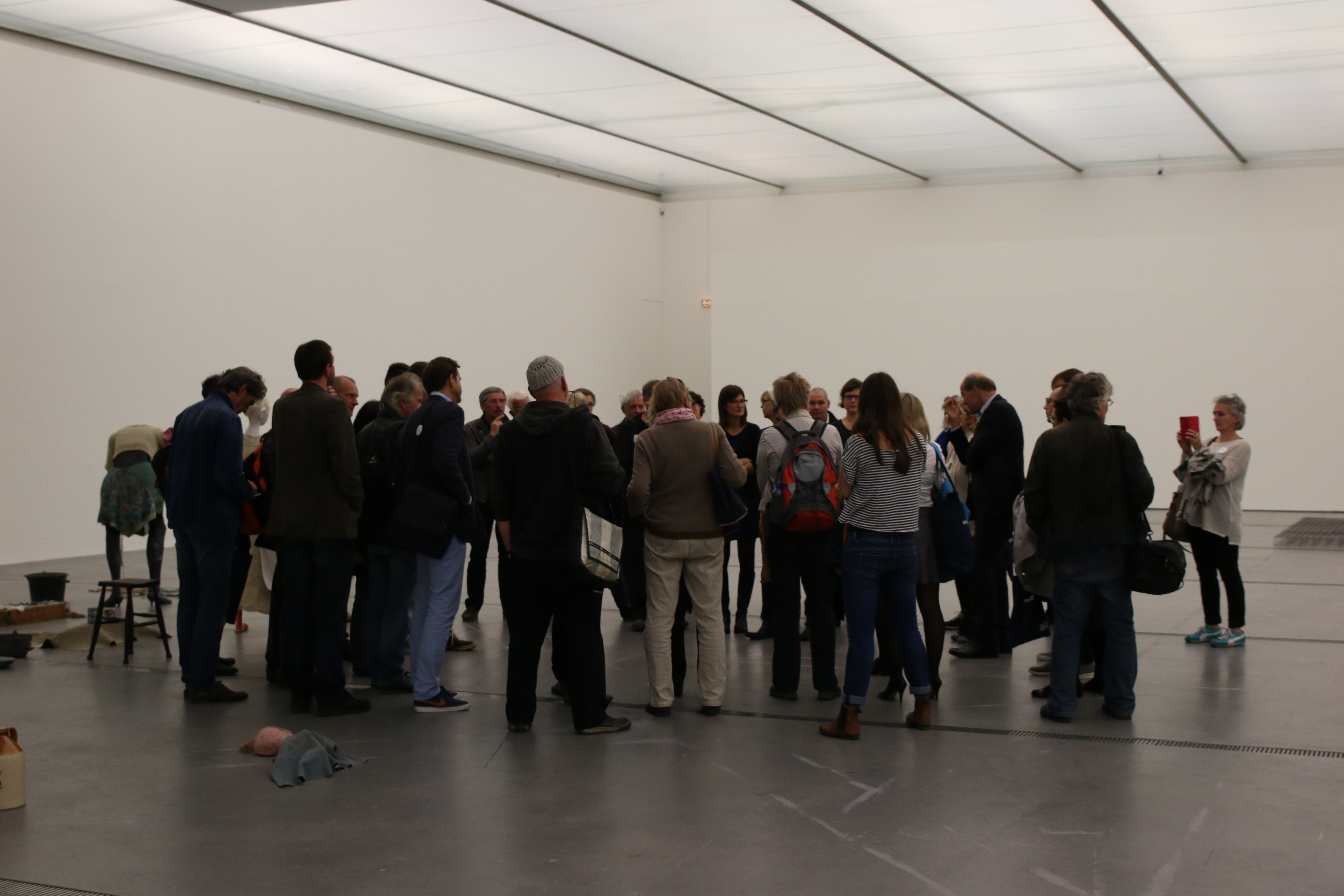 Guided tour through the exhibition by Stella Rollig (Director)
The next day the event continued with presentations at the Mediendeck at OK Offenes Kulturhaus Oberösterreich. International experts, artists and  participants discussed the exploration of the symbiosis of haptic and virtual space, its history and philosophy and its tools and artworks. 
As early as the beginning of the twentieth century sculpture began to "move" as a result of the implemenation of small electric motors. How and in what manner does advancing media effect three-dimensional art today? Contributors were Nicolas Lambert (UK), lecturer at Birbeck University in London, Miqui Guillén (Spain) from Factum Arte, the artists Matthew Plummer-Fernandez (UK) and Quayola (Italy), and Martin Sturm (Austria), director of OK Mediendeck. To complete the day the participants visited the impressive exhibition "Höhenrausch" at OK Kulturquartier. In the parallel showroom sculptors and institutions presented their work and projects in catalogues and pictures.
Impressions Friday, 2 October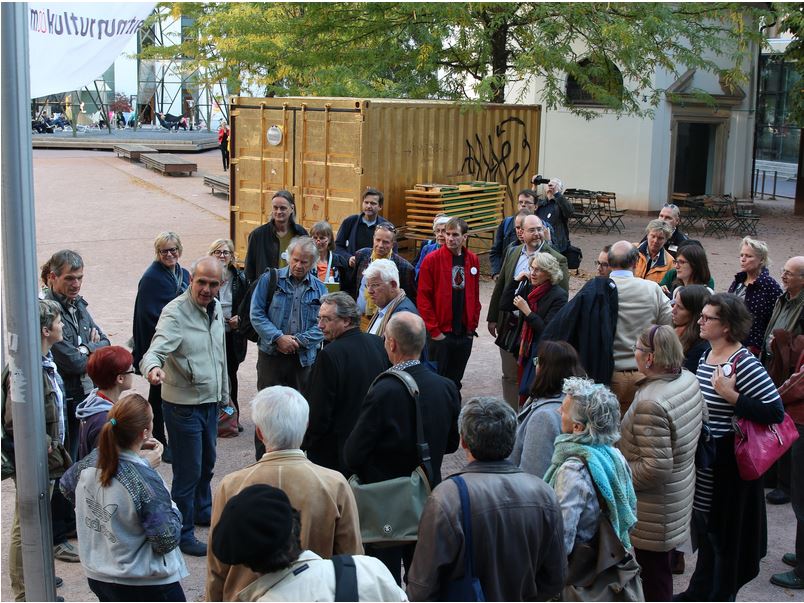 Guided tour at the OÖ Kulturquartier by Martin Sturm (Director)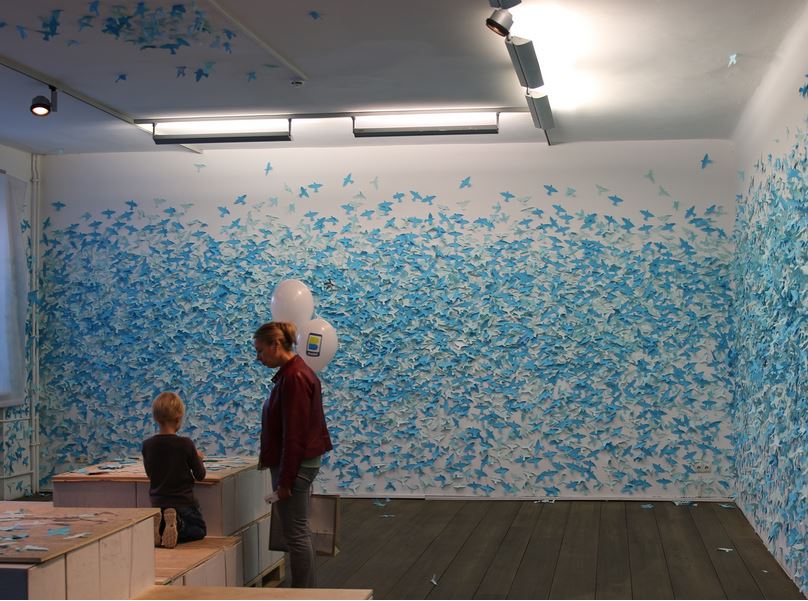 Installation at the exhibition "Höhenrausch - das Geheimnis der Vögel" 
Chairoplane on the roof of the OÖ Kulturquartier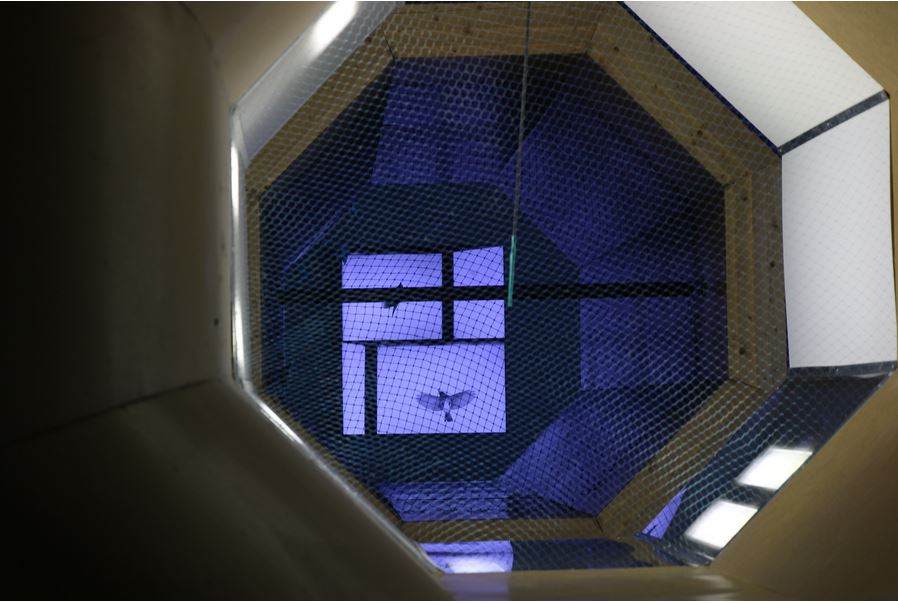 Wind funnel installation at the exhibition "Höhenrausch - Das Geheimnis der Vögel"
On Saturday the forum proceeded at Ars Electronica Center. After an introduction by director Gerfried Stocker, the artists Hideki Ogawa (Japan) and Josef Reitsberger (Austria) presented their work. The day concluded with a guided tour through the exhibition and the "Deep Space" of the Ars Electronica Center with Prof. Gerhard Funke from University of Linz, who focused on the 3D printing workshop.
Impressions Saturday, 3 October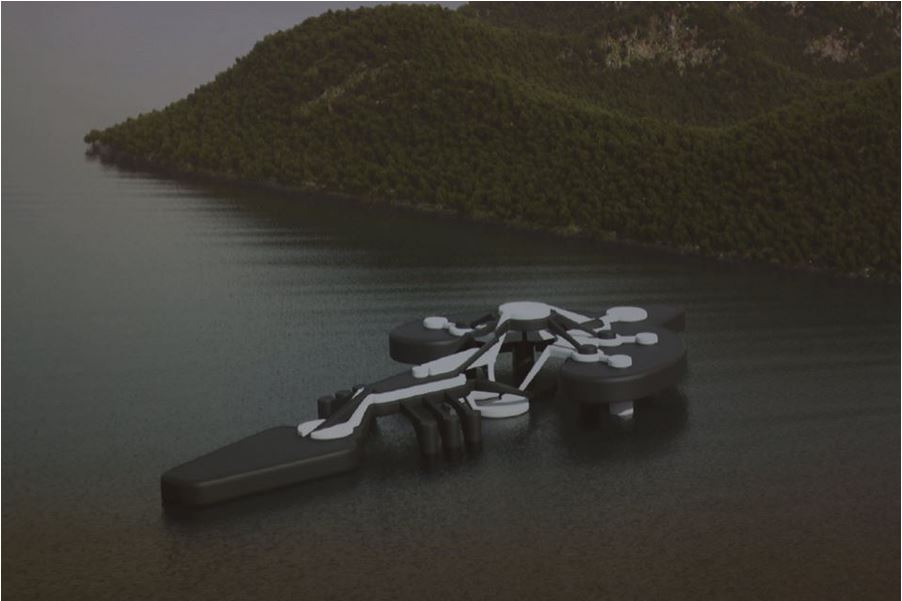 Presentation by Josef Reitsberger at the Ars Electronica Center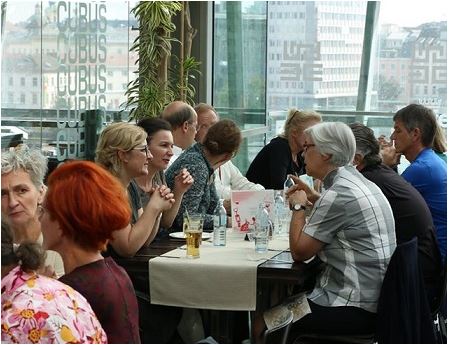 Lunch at the Cubus Café Restaurant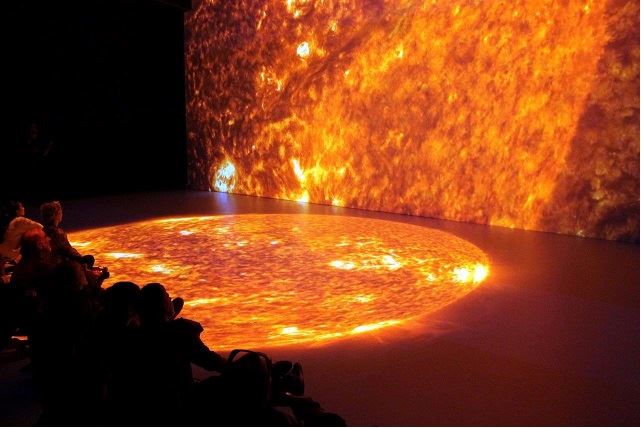 Presentation "Deep Space 8K, the next generation" at the Ars Electronica Center, accompanied by Prof. Gerhard Funk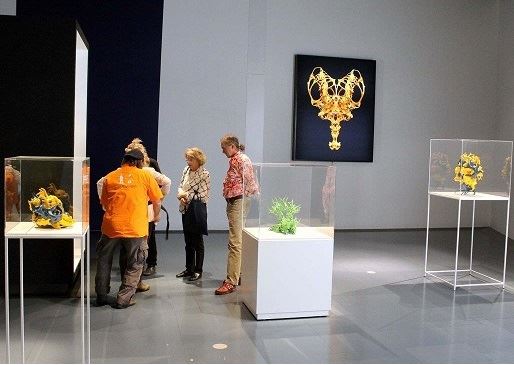 Guided tour through the exhibition space of the Ars Electronica Center (here: exhibition room with sculptures of the 3D-Print by Nick Ervinck)
Speakers
Stella Rollig (AT), Direktorin Lentos Kunstmuseum
Nicholas Lambert (UK), Dozent an der Birbeck University in London
Miqui Guillén (ES), Factum Arte
Matthew Plummer-Fernandez (UK), Künstler
Quayola (ITA), Künstler
Martin Sturm (AT), Direktor IM OÖ Kulturquartier
Gerfried Stocker (AT), Direktor Ars Electronica Center
Hideaki Ogawa (JPN), Künstler
Josef Reitsberger (AT), Künstler
90 seconds Artists presentations

90-second presentations by members of sculpture network.
Presentations by:
Claudia Biehne (Germany)
Solange Keschmann (Switzerland/ Austria)
Marvin Liberman (USA)
David Magín (Spain)
Thomas Rappaport (Switzerland)
Stephanie Rhode (Netherlands)
Nils-R. Schultz (Germany)
Miroslav Trubac (Slovakia)
Erica van Seeters (Netherlands)
Förderer und Kooperationspartner: