Antwerpen und Brüssel
Belgium
XIV International Forum
Sculpting Nature: LandArt, EcoArt, BioArt
Curator: Anne Berk, art critic, Netherlands
(The Netherlands)
sculpture network's XIV International Forum Sculpting Nature: LandArt, EcoArt and BioArt took place in Antwerp and Brussels, Belgium, from 29 Sept to 1 Oct 2016. It was curated by the Dutch art critic and curator Anne Berk.
Over 130 artists, curators, galleries, art agents and friends of the arts from 16 different countries gathered to exchange thoughts about "green art". It was a gathering of soulmates. Everybody shared the same passion for art and nature.
We were welcomed at Middelheim Museum, where Bard Neus gave an introduction about this renowned sculpture park. 
Impressions Thursday, 29 September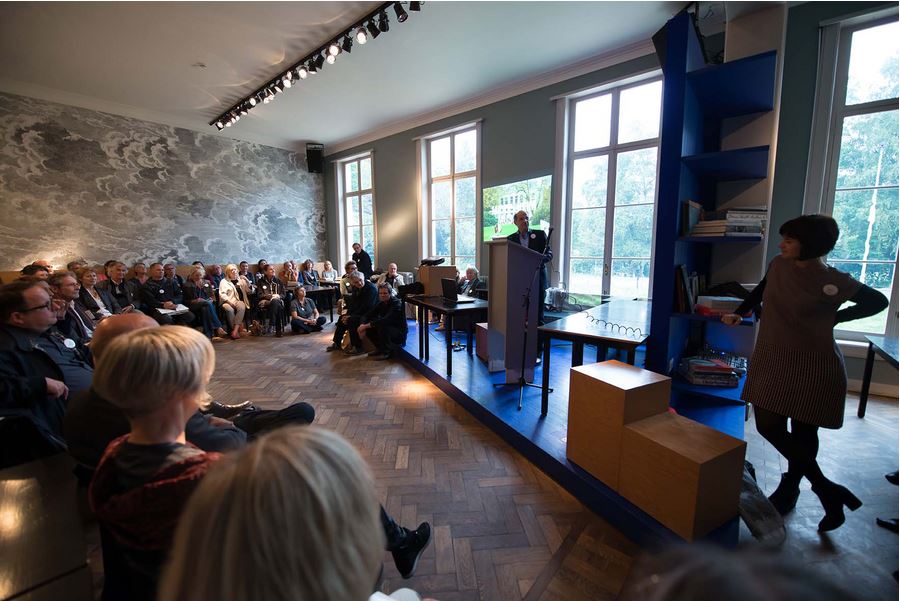 Opening evening at the Middelheim Museum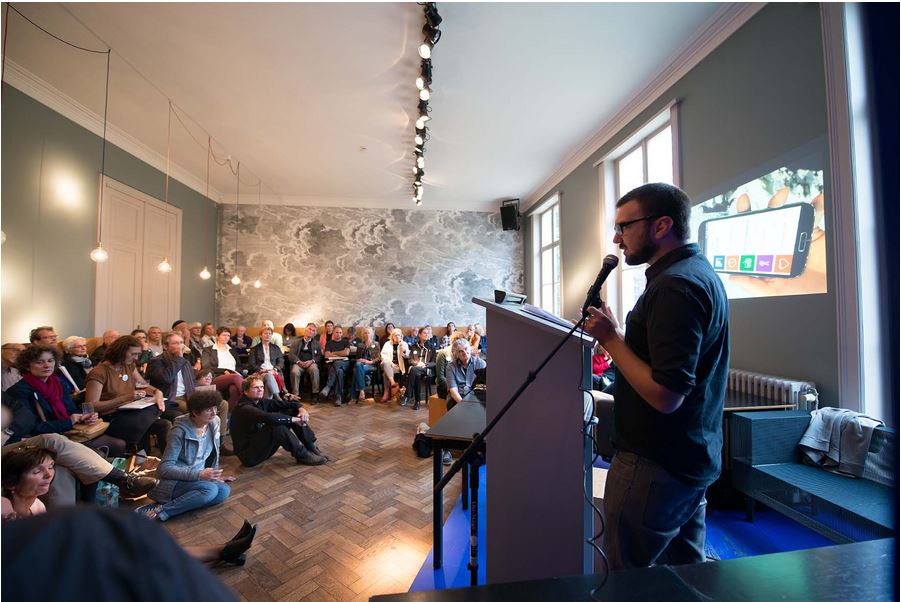 Introduction by Bart Neeus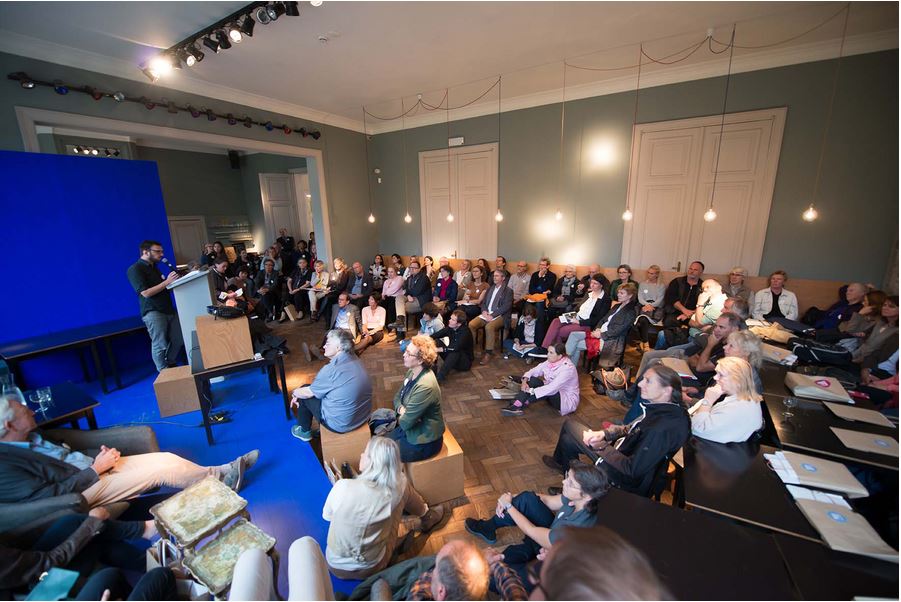 Bart Neeus and audience
Visiting the Sculpture park at Middelheim Museum
The next day the event continued with lectures at the Verbeke Foundation in Kemzeke (near Antwerp). International experts, artists and participants reflected on the visions of nature in art. Since the sixties, artists started to work with natural materials, in LandArt, EcoArt and more recently BioArt, giving expression to mankind's changed relationship with nature. Artists are like the canaries in the mine - they bring environmental problems to the light, inviting us to change our behaviour.  We should take them seriously.
Contributors were Clive Adams (UK), founder and director of CCANW (Center for Contemporary art and the Natural World), Koen Vanmechelen (Belgium) artist researcher, Nils-Udo (Germany), LandArt artist, Alan Sonfist (USA), pioneer in EcoArt, and Sue Spaid (USA), curator and art writer.
During the tours at the unique location of the Verbeke Foundation, six artists were present to speak about their art: Jef Faes (Belgium), Will Beckers (Belgium),  Martin uit den Bogaard (Netherlands), Stefan Cools (Netherlands), Zorro Feigl (Netherlands) and Theo Jansen (Netherlands).
Subsequently, a curated selection of ten artist members of sculpture network talked about their art & nature in 90 second presentations: Iraida Cano (ES), Rainer Fest (DE), Ninette Koning (NL), Catrin Lüthi K (CH), Judith Mann (DE), Rob Olins (UK), Bert Schoeren (NL), Urs-P. Twellmann (CH), Linda Verkaaik (NL) und Lars Waldemar (DK). In the parallel showroom sculptors and institutions presented documentation of their work and projects and exchanged contacts.
Impressions Friday, 30 September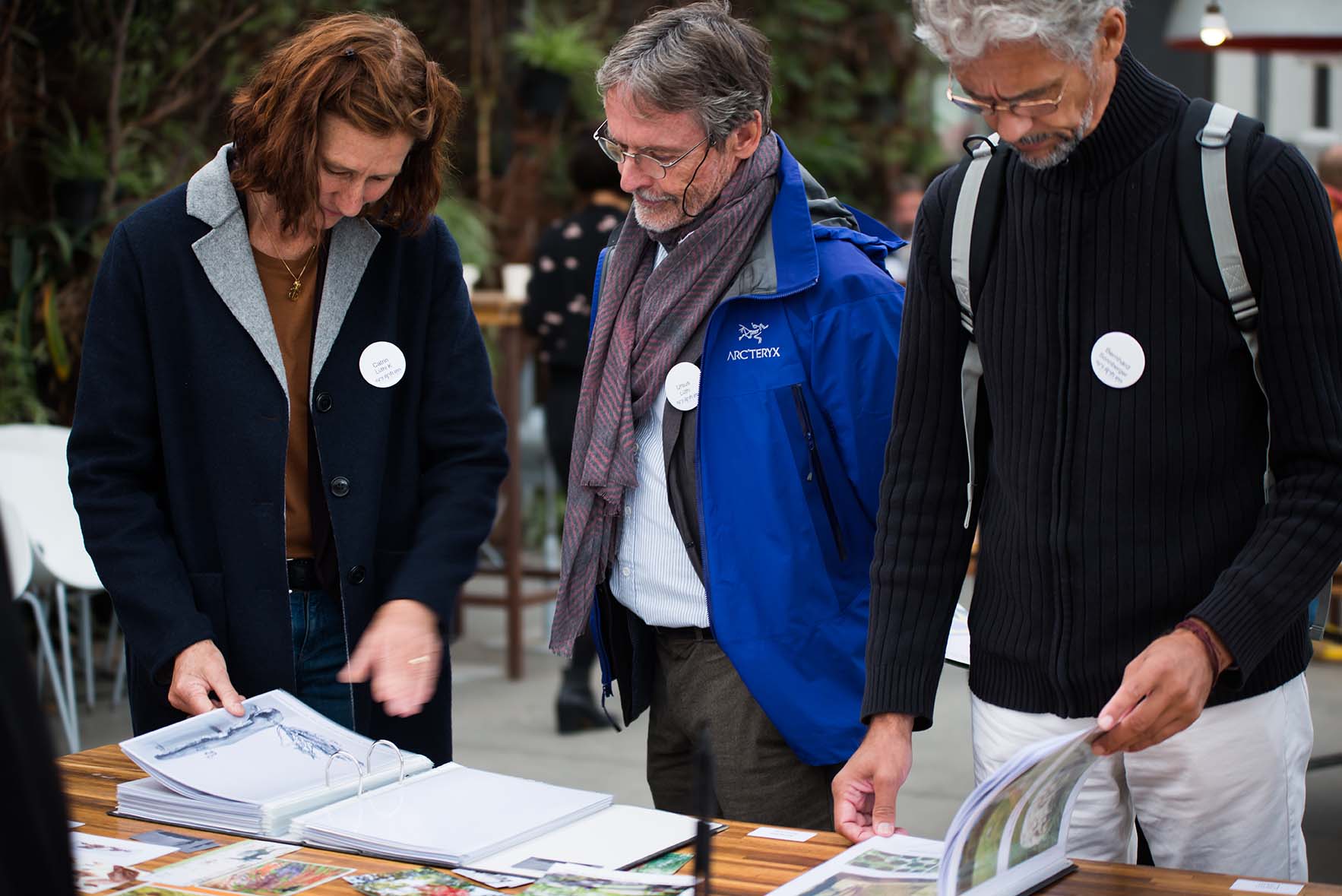 Networking at Verbeke Foundation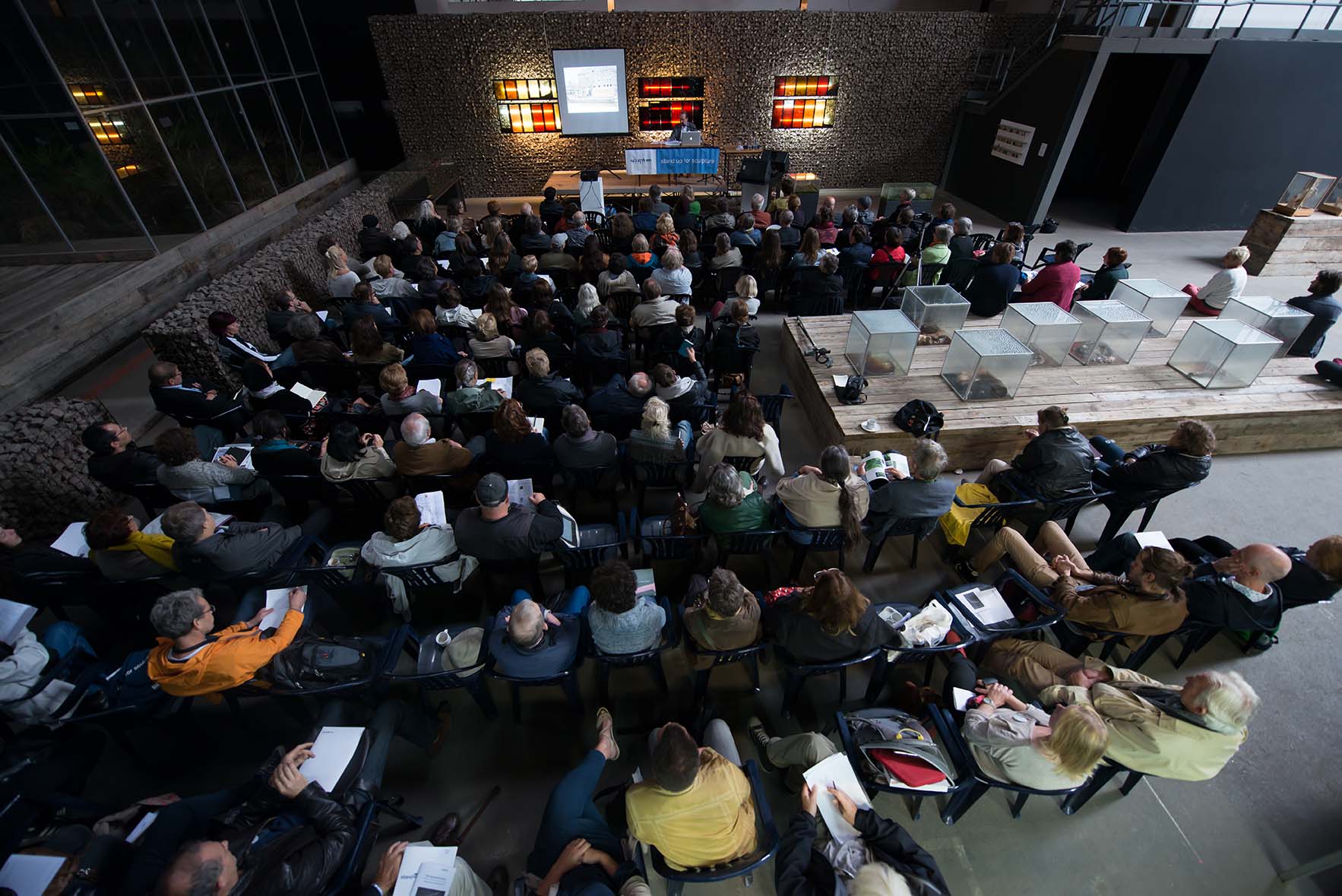 ca. 130 participants from 16 countries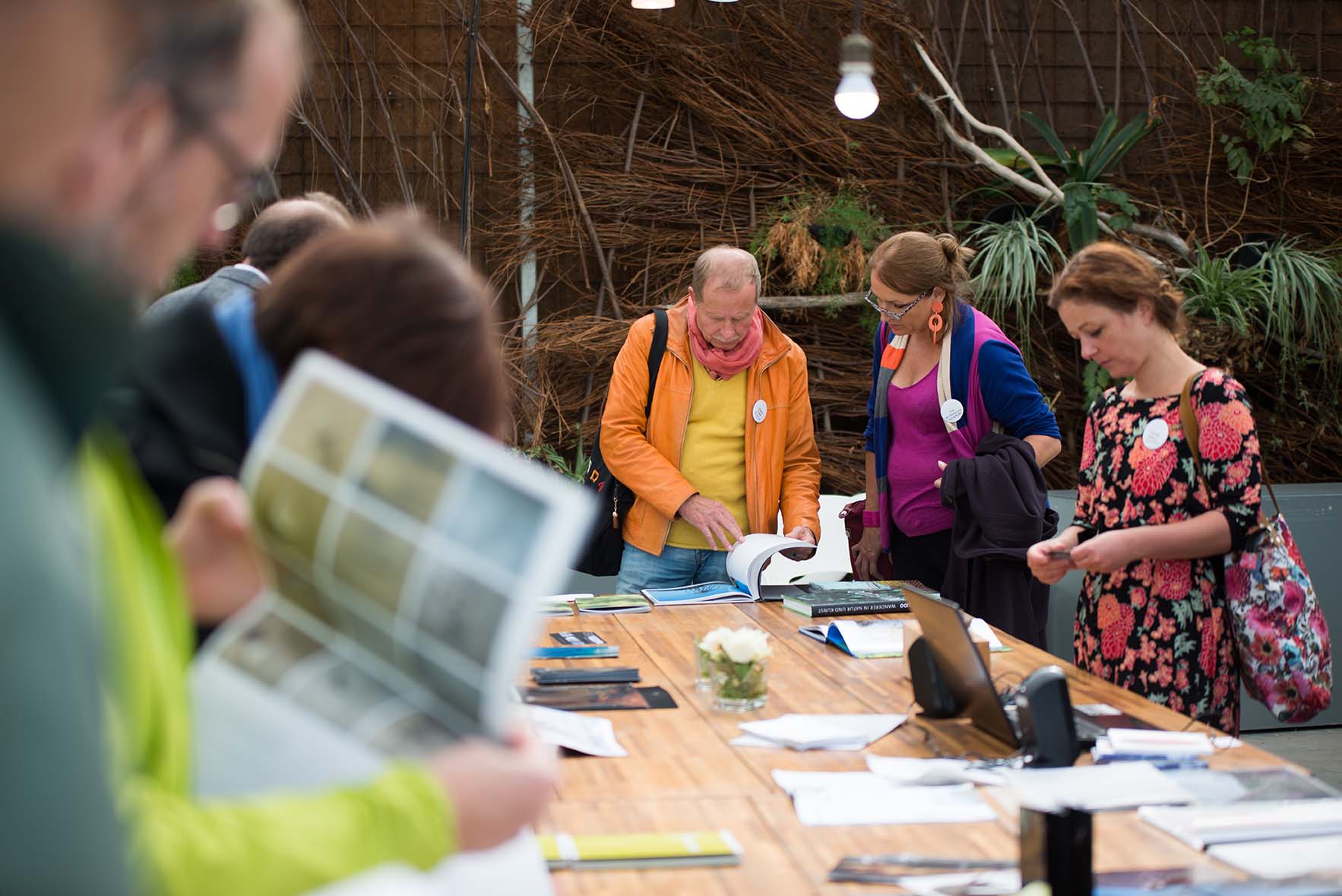 Networking at Verbeke Foundation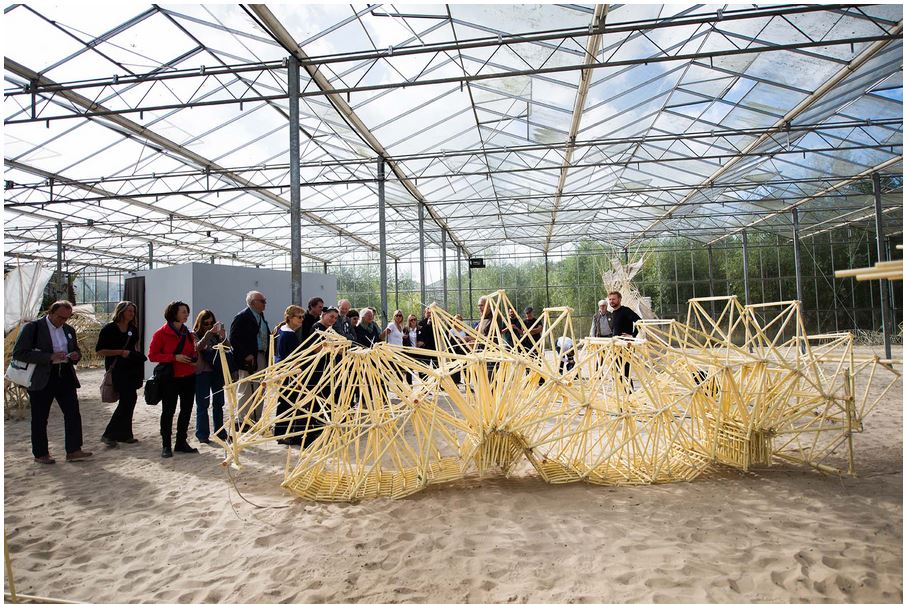 Theo Jansen, Verbeke Foundation
On the third day, the forum continued in Brussels. At the  Vanhaerents Art Collection  we were received by collector Walter Vanhaerents and admired a.o. the fantastic installation of Olafur Eliasson. We visited private collector Mickey Boel, who showed us some Landart works he commissioned for his garden. The forum ended with a tour at the Boghossian Foundation ,a cultural centre in the Art Deco Villa Empain.
Impressions Saturday, 1 October
Welcome at Vanhaerents Art Collection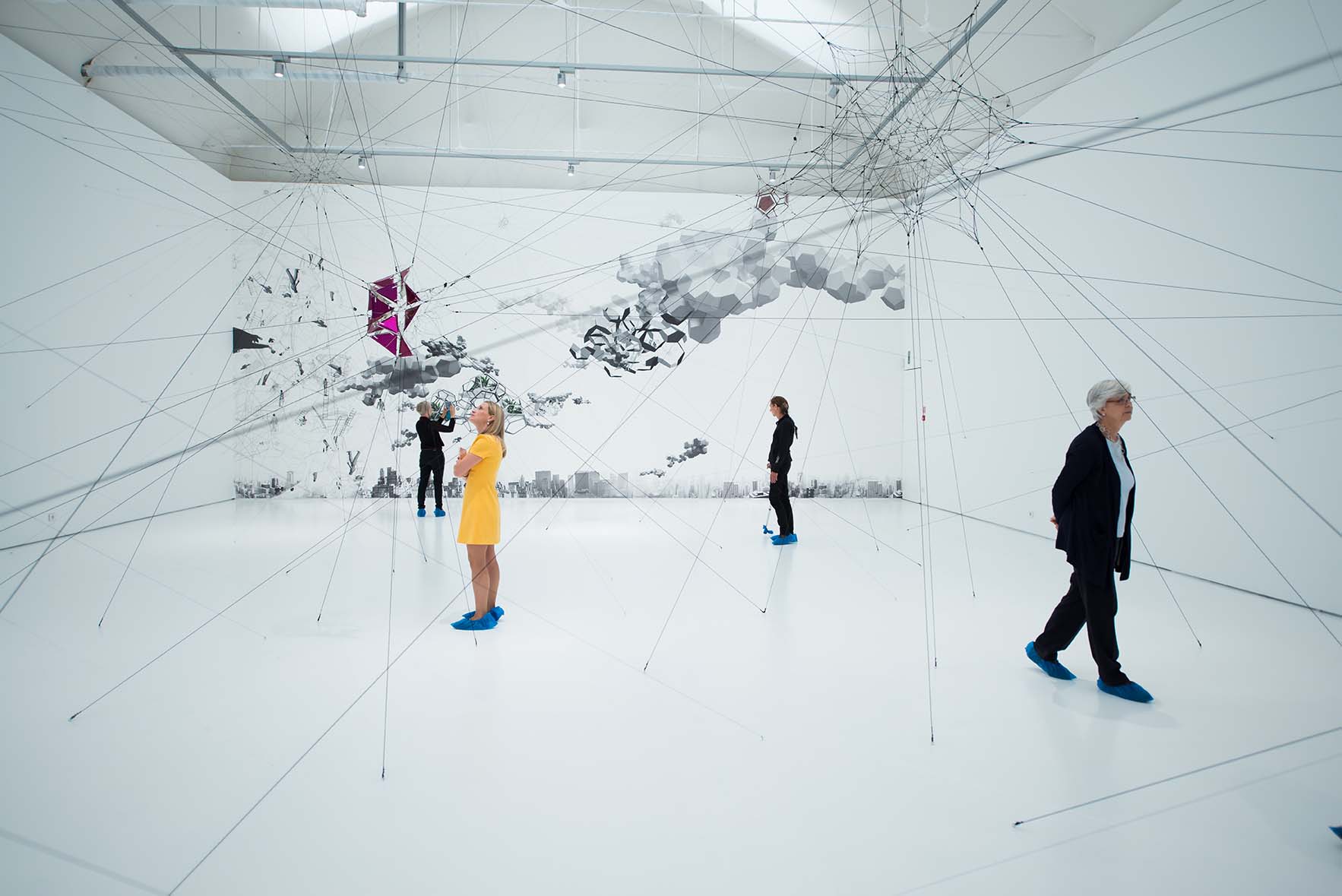 Tomas Saraceno, Vanhaerents Art Collection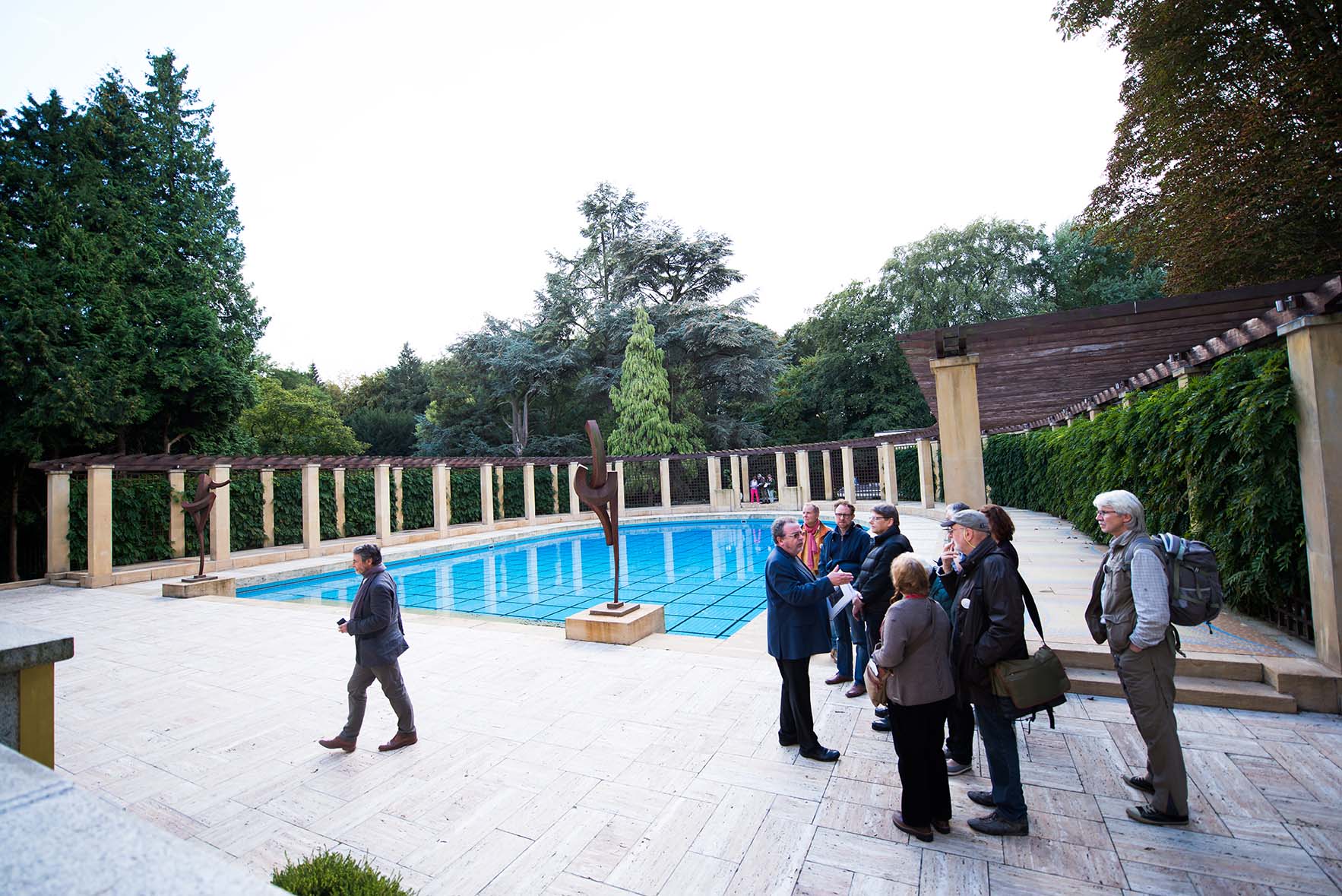 Villa Empain, Boghossian Foundation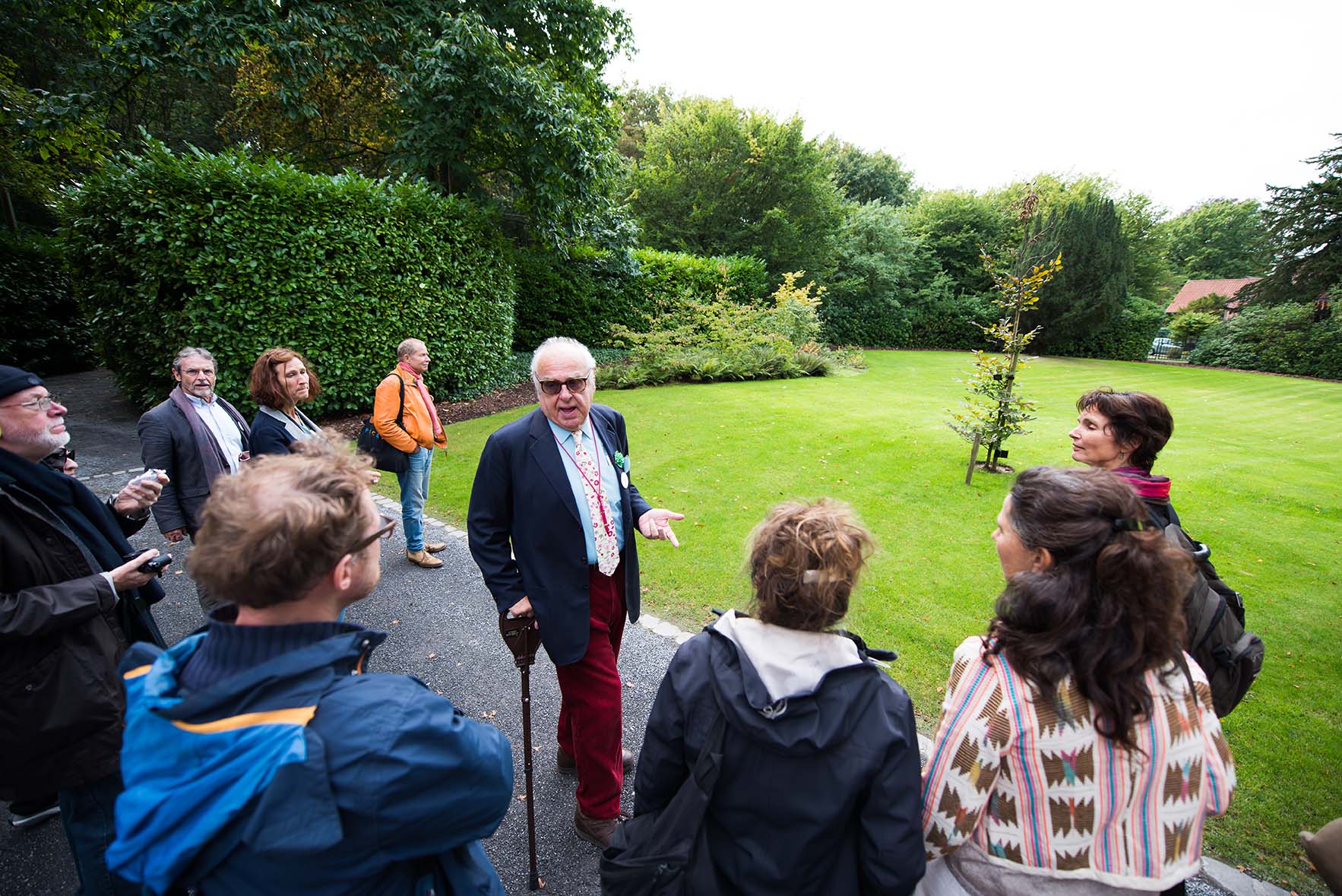 Visiting collector Mickey Boel
Speakers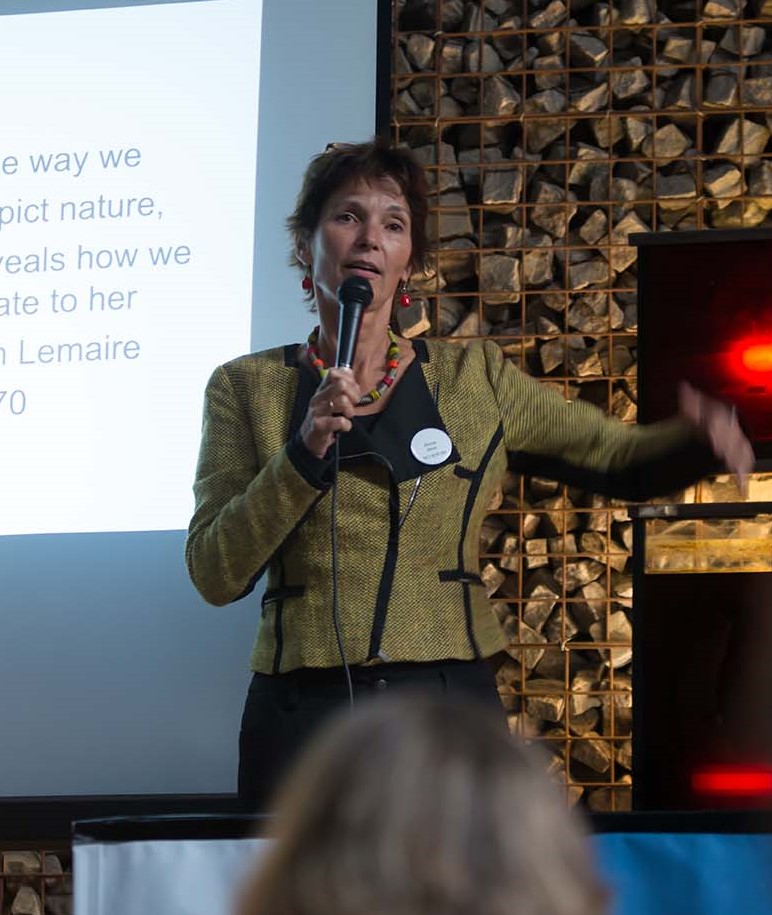 Anne Berk (Netherlands), curator and art critic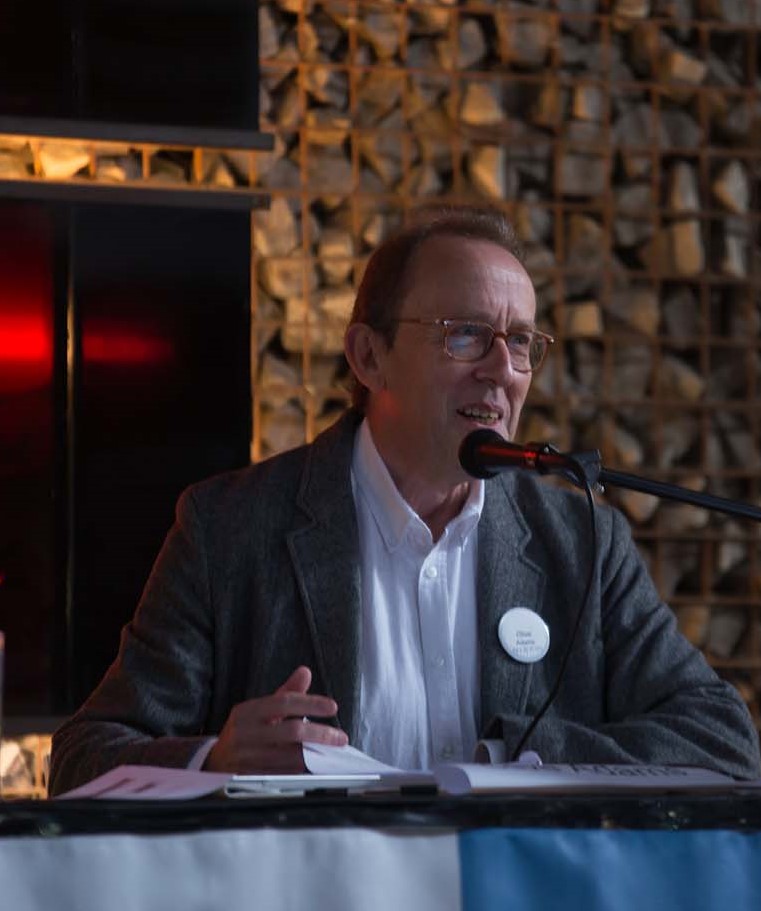 Clive Adams (UK), founder and director of CCANW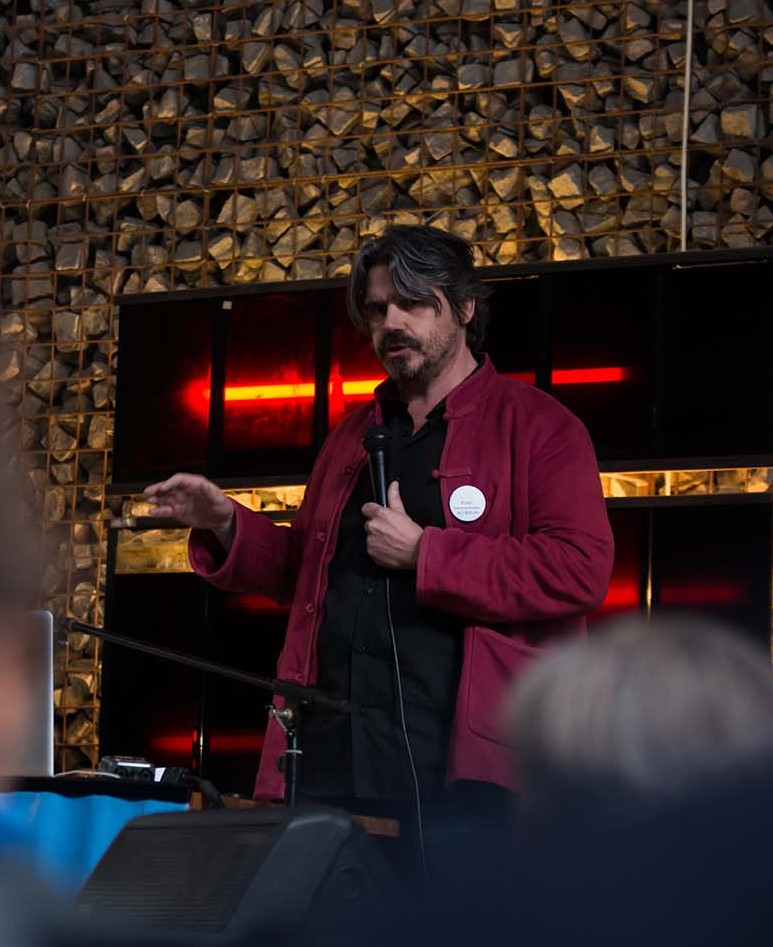 Koen Vanmechelen (Belgium), artist and researcher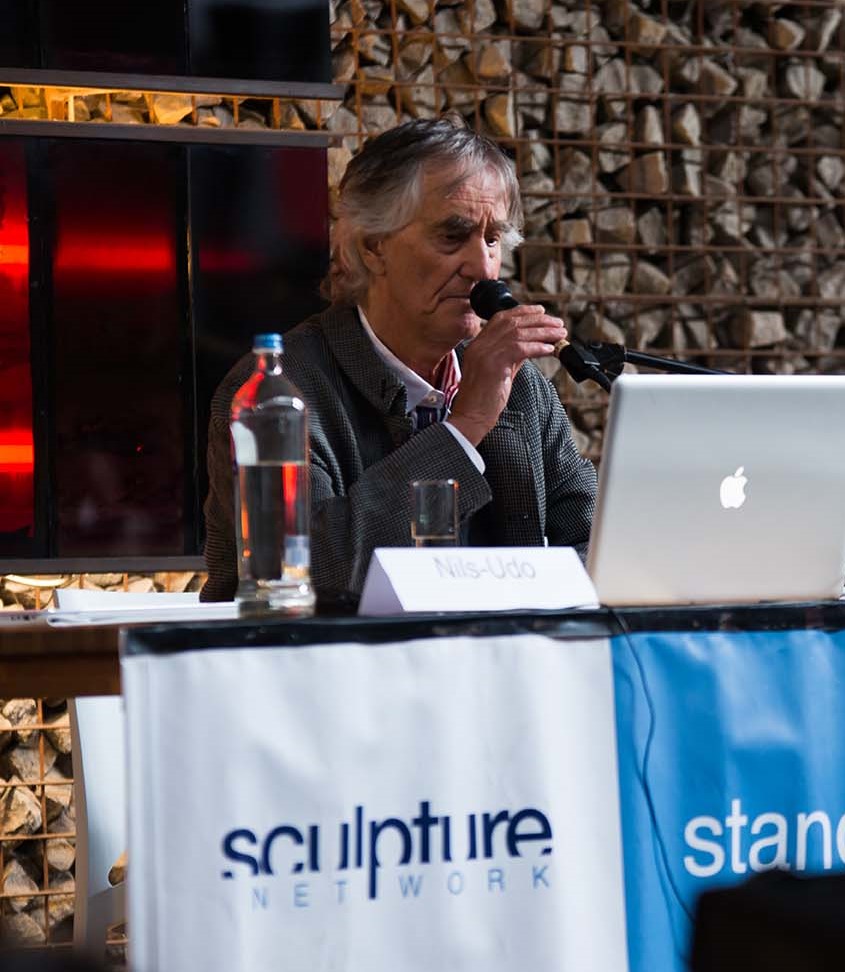 Nils-Udo (Germany), LandArt artist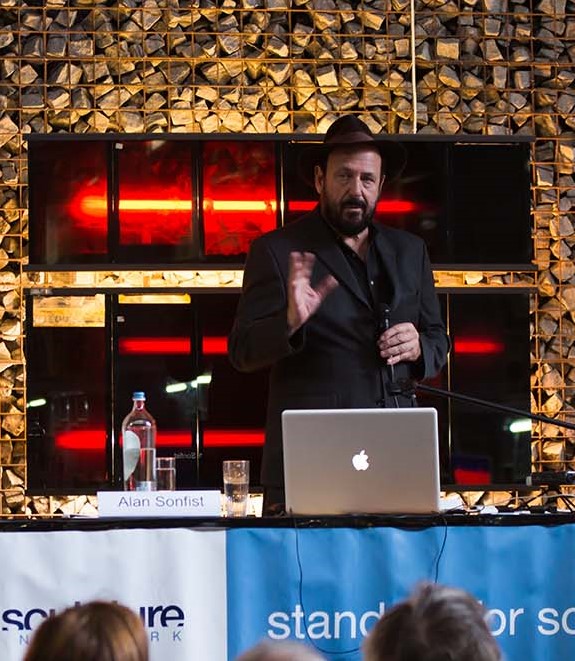 Alan Sonfist (USA), EcoArt artist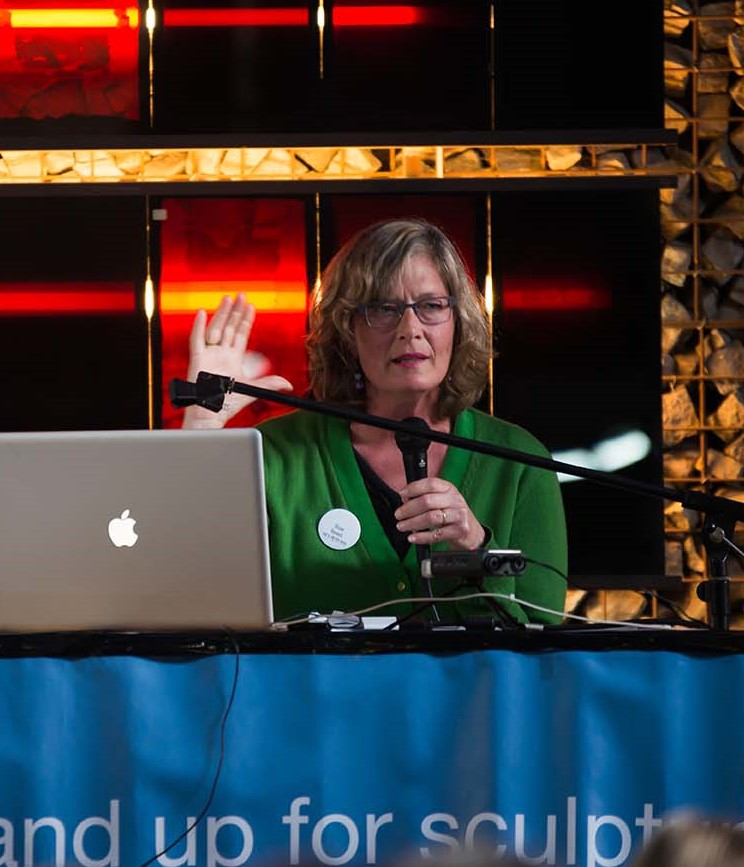 Sue Spaid (USA), curator and art writer
Förderer: