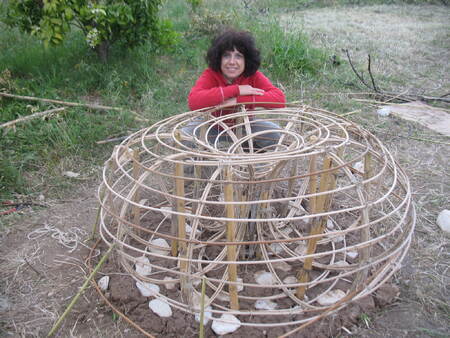 Mónica Gómez
My hands seek contact with matter: organic tissues, hemp, cellulose, reed, clay ...
My pieces of work aim to express the original strength of nature and feminine being and their creative and regenerative power.
 
Academic training
 1986-98  Degree in Fine Arts Universidad Complutense de Madrid.
                Painting and Sculpture Specialties
 2012-14 Master's Degree in Art Therapy University of Murcia

Further training
 Knowledge in the field of ceramics by family tradition, since their parents are potters (Segovia).
 1989- 2006  Ceramic workshops and monographic courses  with  differents ceramics artists.

 1990       Scholarship at the Círculo de Bellas Artes in Madrid participating in the Current Art     Workshop with Julian Schnabel.