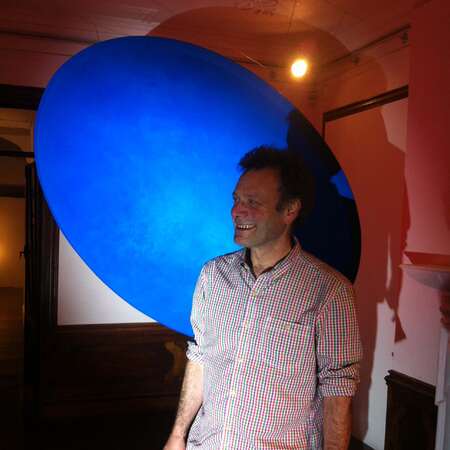 sculptor
Rob Olins
Working cross media, informed by Architecture, the Urban Environment, acoustics and modern engineering techniques, Rob Olins focuses on blurring the boundaries between art and science.

His interest in the built environment lead him to be commissioned to create site specific award winning works in the UK, USA, Kuwait, the UAE, South Africa, Germany and the Maldives for a wide range of sites and clients, These include universities, schools hospitals, transport hubs and large corporations.

Hi most recent collaborations have been working in partnership with the University of Bath on the practical applications of acoustic reflections and the Royal College of Music developing acoustic interactivity on his current touring exhibition House of Mirrors.