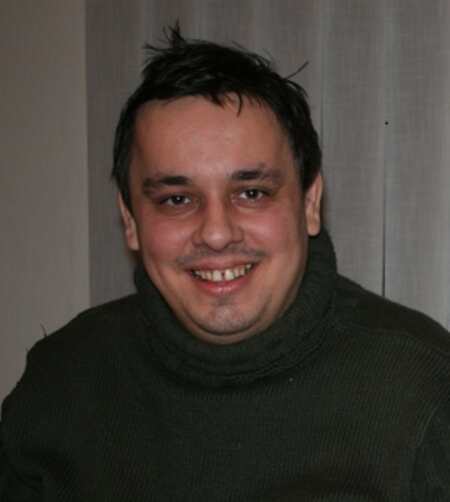 Robert Szittay
My work focuses on the study of man associated with everything charakteristic of and innate to the human being and connecting every individual with the outside world. I also focus on the actual environment, perceiving it as an imaginary stage where the story of human existence unfolds, as the environment that significantly influences and men. 
I perceive the outside world as a place going through a continuous biological process, one of its alternatives being the human population. I am interested in the growing tension between man and nature whose uncompromising laws affect the survival of what is recessive. Of what would disappear in nature or was significantly suppressed, bacause "this" has a great value in human society and the ability to significantly influence its development.
I render the human being connected with the outside world, subordinated to its biological and psychological laws. A person who is happy, who suffers, who is concerned with the questions of existence and enjoys the ephemeral moments and constancy of eternity, a person who sees his own biological nature and sexuality, intensely experiencing births and deaths, love and disappointment. I explore these subjects as an artist. I am trying to arouse the feelings ranging in intensity from gentleness to annoyance and even roughness. Many of sculptures are an expression of gravity, but I also like sarcasm, irony and humour.