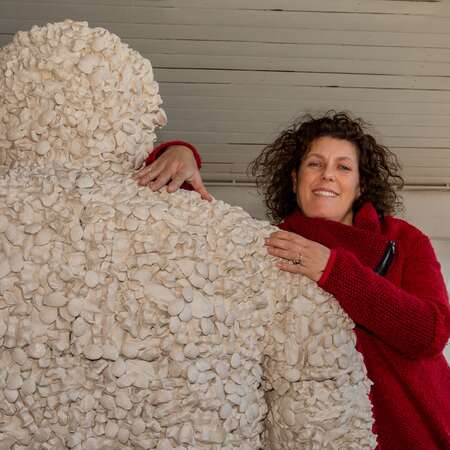 Fleur van den Berg - Introduction
'Making sculptures is my way to deal with the world.'

My works are inspired by 'La conditione humaine'. I look at the people around me, how they relate to one another and my relation with the people I love. I have difficulties in understanding the dark side of human nature. What makes people capable of doing gruesome things, for example in times of war? We live in a challenging time, an era of information, climate change and migration. Which is true and what is not? What perspective do we have? Everything is interrelated. How do we deal with these challenges?