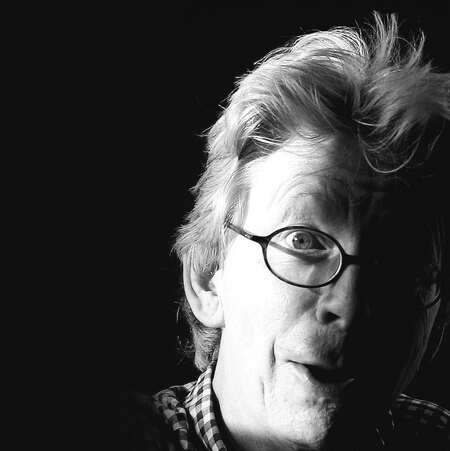 Per William Petersen
– Humans are rational beings
We pay the price with the ability to experience things. When we have seen something for a few times, we cease to notice it. We have catalogued it in our mind forever. The shape and colour of it has been registered as a standard by our senses. We do not need to see it anymore; it has shifted from our eyes to the vault of our experiences.
A drinking glass used to be something that caught the light, changed shape and colour every time. Now this glass has become a tool to be picked up and drunk from. We know where the glass usually sits. We do not see the glass anymore, it is unnecessary.
Reality has become invisible.
Art recreates. Art brings back the lost world. The "glass" comes to life again. And life regains vision.
There are many things in life we do not have to do – but if we do them anyway, magical things start to happen!
– Mennesket er rationelt
Prisen der for, betaler vi med evnen til at opleve. Når vi har set en ting ganske få gange, ser vi den ikke mere. Nu har vi registreret den for altid. Dens form og farve, er nu registreret som en standard i vores sind. Vi behøver ikke mere se genstanden. Den er nu gledet ud af synet, og ind i erfaringslageret.
Et drikkeglas er nu forvandlet fra noget der leger med lyset, ændrer form og farve fra gang til gang. Nu er glasset blevet til det instrument, der er nødvendigt at tage i hånden for at drikke. Vi ved hvor glasset plejer at stå. Vi ser ikke glasset mere, det er ikke nødvendigt.
Virkeligheden er blevet usynlig.
Kunsten genskaber. Kunsten kalder det tabte tilbage. "Glasset" får livet igen. Og livet får synet tilbage.
Der er rigtig meget her i livet vi ikke behøver gøre – men hvis vi gør det alligevel, så er det netop der de fantastiske ting begynder.
Per William Petersen
Born 1955 in Denmark. Since 2006 living and working as an artist in Estonia.
Education:
Danish Design School/ Laura Advertising Company, 1980-1985, graphic designer 
Danish Design School/ Georg Jensen A/S, 1974-1978, silversmith
Work:
The main occupation: sculpture, graphic and  painting 
​
Award:
Ado Vabbe Award 2021 
Per William Petersen Woman in Fur Selected Works 1995-2020- Artist Book, 2021
320 pages in 3 languages: English, Estonian and Danish
Print: Greif OÜ
First Prize:
The Estonian Commissioning of Artworks  competition for Heino Eller Music School in Tartu. The sculpture "Gift to the Music / Muusika and"
​
First Prize:
TTÜ Virumaa Kolledži Põlevkivi Kompetentsikeskus. 
http://www.kul.ee/et/galeriid/ttu-virumaa-kolledzi-polevkivi-kompetentsikeskuse-kunstikonkursi-voidutoo-xo-kivioli
Creative director and designer in the design company IDESIGN 1986-2001