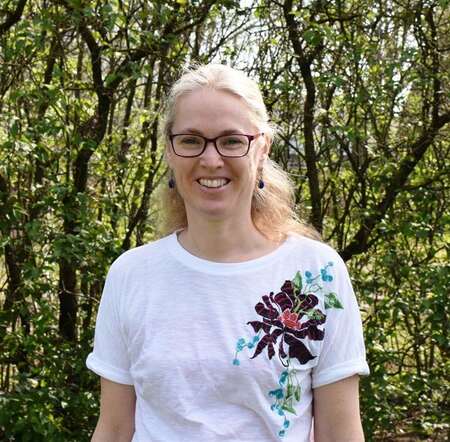 Antoinette Donkers-Dekker
I would describe my pieces as images of hope.

Dark and light, earth and heaven are central themes in my entire body of work, together with human emotion / my emotion. My pieces show my personal development, my search for God and for myself, my struggle and liberation.
In recent years, light has played a larger role in my work than before. The light grows and struggle and pain transform, while forms, which for a long time used to be figurative and expressive, are becoming more abstract. A balance develops between the dark and the light, a balance between earth and heaven.

Creating my art has always been wholesome for me. Giving shape to my thoughts and emotions, which used to feel as a necessity, has brought and continues to bring peace, strength and meaning to me.

In the end, I hope my work can be a source of inspiration for others – that the pieces may serve as a beacon of peace, joy, strength, comfort or hope.