Magazine
23 December - Marian Smit, Corn
Delicate and gentle like angel wings, golden corn stalks float behind the second last door and gently lead us towards Chirstmas. The installation Corn by Marian Smit can be seen until April 2020 in the Museum de Oude Wolden (Belleingwolde, Holland).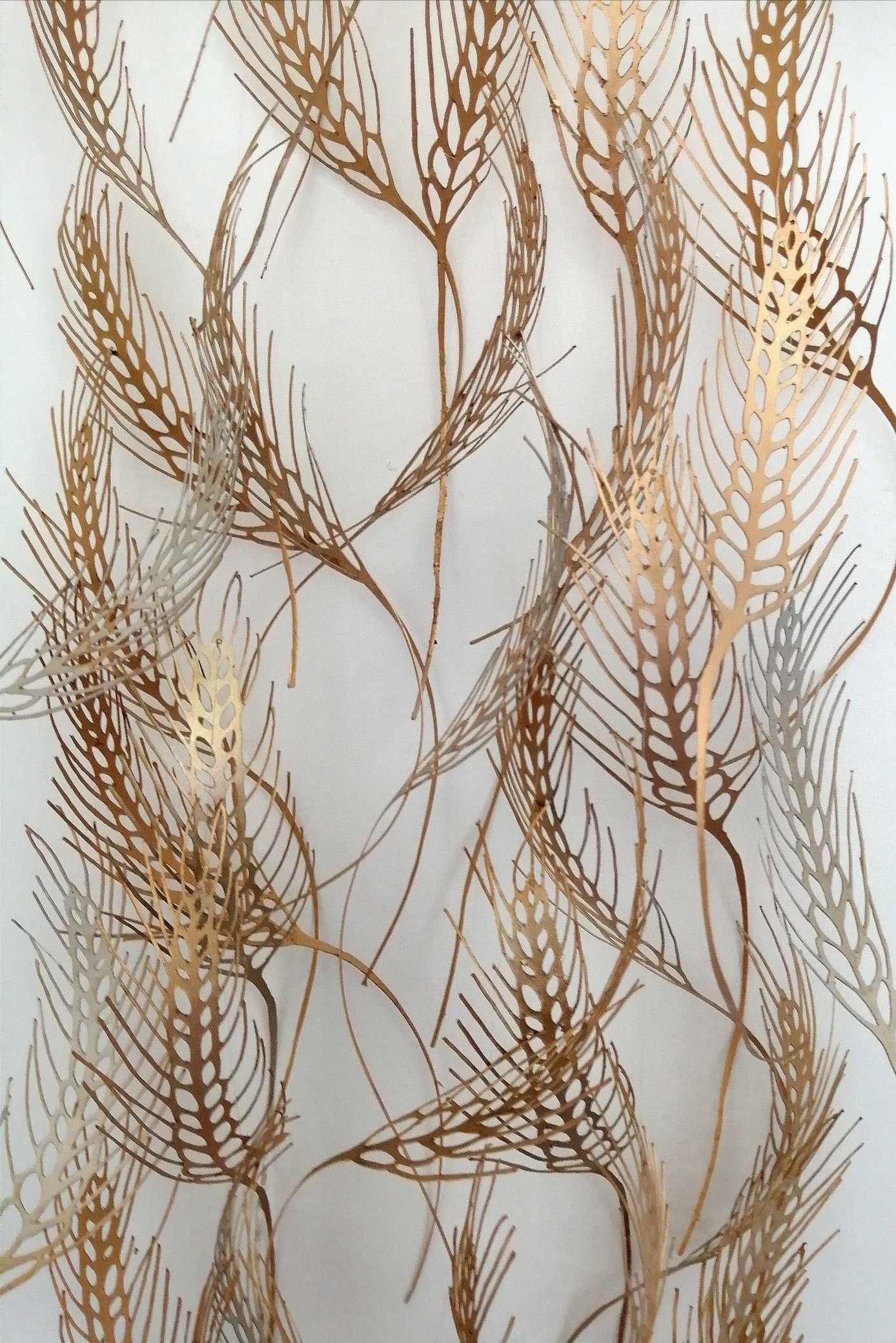 "Corn", paper, 150 x 65 x 30 cm
More about the artist on her website.