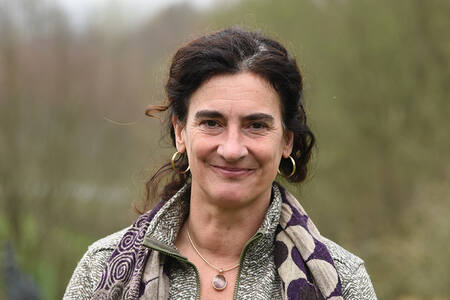 Vorstandsmitglied | Veranstaltungen & Koordinatorin Den Haag NL
Yke Prins
I am a sculptor and member of the Sculpture Network since 2005. I joined the board in 2019. Sculpture Network has played a key role in my own development as a sculptor to find my network in Europe! I exhibited my work in many sculpture gardens throughout Europe. To make my network expand, I participated in many Sculpture Network events. For me, it has been a great way to grow and the reason why I joined the board. It's my wish that this can work the same way for many other artists, art lovers, curators, art historians, galleries, suppliers, and museums. 
It's the shared passion for three-dimensional art that brings us together in all the events and activities we organize. 
As a member of the board, I am a coordinator for The Netherlands (The Hague) and organizer of the International Forum 2023 in Malaga with a team of Spanish curators.