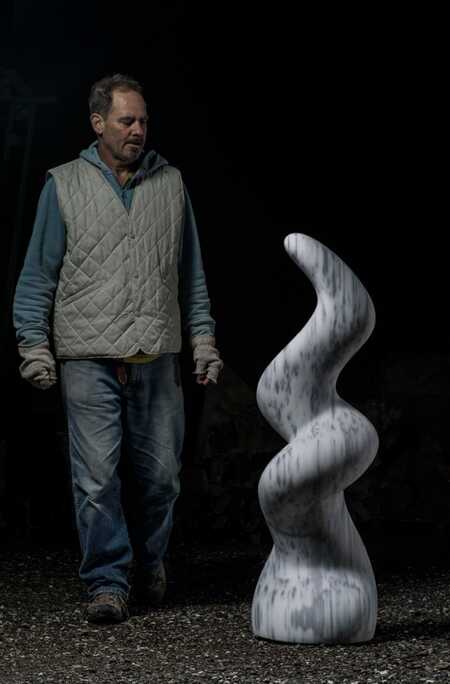 NEAL BARAB
Organic abstraction for gardens, public spaces and interiors.

Natural marble of deep color. Olive wood from my own trees.

Translucent white statuario.

No, not white, I must add color. I paint, blend, scratch, and texture the sculpture until it is completely resolved, not as a marble sculpture, but as a work of art. Additive and reductive, constantly carving, adding stone, cutting, painting, refinement.

Singular personalities carved into stone. Unique figures, made in our contemporary 21st century world out the oldest and most traditional of sculptural materials. Figurative in the ancient tradition, yet as contemporary as the anime my children watch on their phones.

This is humorous, satiric work, but deeply serious.