Dialogue in Den Helder and Alkmaar
Rudi van de Wint: a crossover journey between landscape, painting and sculpture
Rudi van de Wint (1942 - 2006) is perhaps one of the best-known artists in the Netherlands. His immense paintings in the Dutch Parliament are seen almost daily in every house in the Netherlands. His many sculptures in the Dutch landscape are also a familiar sight to many. Visit with us De Nollen and Stedelijk Museum Alkmaar and discover more about his works and the artist behind them.

Programm:
10.45 Meeting point at the De Nollen
11.00 Guided tour
13:00 Lunch in De Nollen & artists' showroom
15.30 Stedelijk Museum Alkmaar: Visit to the exhibition "Rudi van de Wint: Reis naar het oneindige" ("Journey to infinity")
17.00 Drink in Alkmaar
18.00 End of programme
Participation:
Normal price: 45,00 EUR
sculpture network members: 30,00 EUR
To be paid on cash on the spot. Including: Guided tour, lunch, showroom and drink.
Museum entry fees excluded (Dutch museum card for free)
To participate please register online by using the "Register Now!" button at the end of the page.
Deadline: 22/09/2022
The event will take place in Dutch (English if needed) and it has been organised by Yke Prins Board member of sculpture network

About landscape art project "De Nollen"
What Rudi van de Wint has created during his life is his magnum opus 'De Nollen' where he worked and lived from 1980. The landscape artwork 'De Nollen' is a project on a global scale. He focused on paintings, constructions and sculptures related on the dune landscape.

About "Reis naar het oneindige" ("Journey to infinity") at the Stedelijk museum Alkmaar
The exhibition "Reis naar het oneindige" shows Rudi van de Wint's work from the conceptual to the more mystical works where infinity of light and the Cosmic is captured in his imiges. It shows also maquette for his sculptures and hundreds of paintings for the House of Representatives and the painted ceilings at the Royal Palace in The Hague.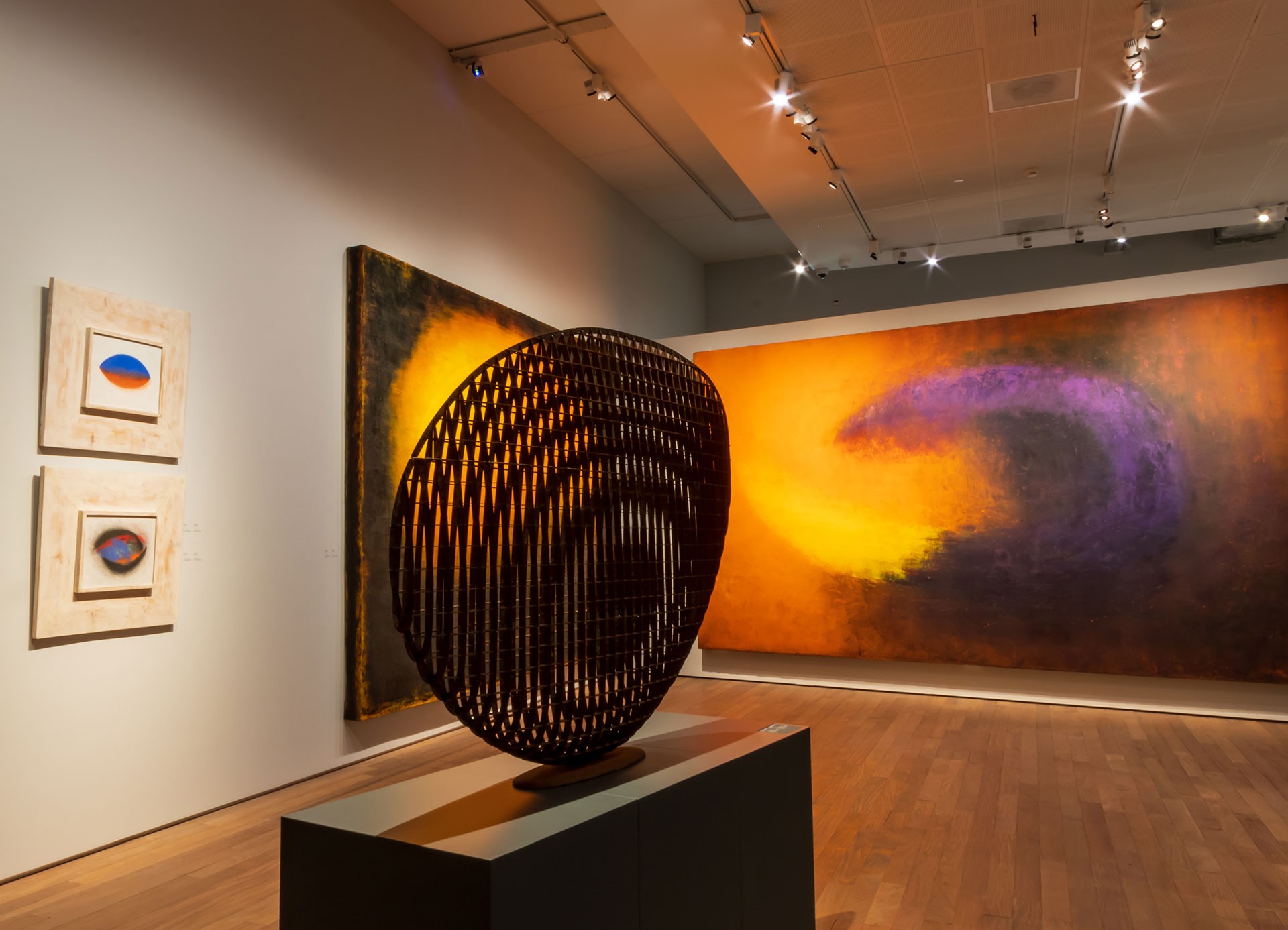 Cover picture: Rudi van de Wint, De Nollen. Photo: Martin Nieuwerf
2nd picture: Stedelijk museum Alkmaar, exhibition 'Reis naar het oneindige' works by Rudi van de Wint