Magazine
Organizing Sculpture Network's XV. International Forum in Malaga
As a sculptor my work, my research in the great world of three-dimensional art, my exhibitions, and the exchange of ideas with colleagues is what makes me feel rich. Sculpture Network offered me the experience of the International Forum a couple of times. These were experiences that formed me as an artist.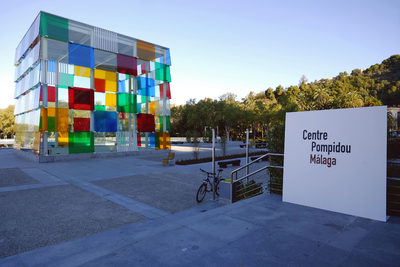 For our members in Europe the International Forum is an important European Event to think about and reflect on our practices; it offers lectures by international experts at a renowned venue. Since the last Forum has taken place in 2016, due to Corona and the struggle to survive as an organization, I am very happy to present the Forum of 2023 in Malaga!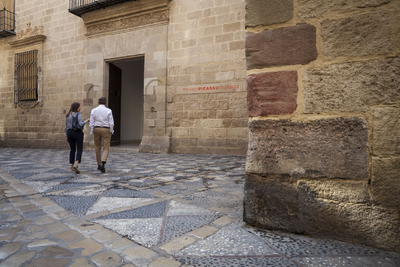 Opening Night | Thursday _ October 5, 2023

Let's start to describe the idea of a Forum. It's really about interaction, networking and connecting all professionals and friends who share a passion and interest in 3-D art. It starts already at the opening night. We will have the hospitality of the Museo Picasso and at the opening night we're kindly invited to see the collection of the museum and Sculpture Network will welcome all participants in the Palacio Buenavista. Malaga, birthplace of Pablo Picasso, commemorates the artists' 50th anniversary of his death. The atmosphere of daily life in the historical city center of Malaga were the inspiration for many of his artworks.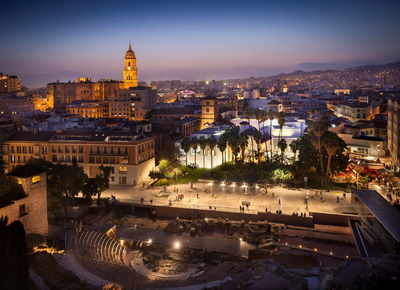 Symposium day | Friday _ October 6, 2023

The second day will be a full 'symposium day' at Centre Pompidou Malaga. A great venue located at the beach. They offer their auditorium for our symposium day and a guided tour to see their collection. Every forum has a topic which is carefully thought of by its curators and has a relevance for the sculptural practice and 3-D art. Since the start of the organization of the Forum in 2020 nobody expected the worldwide pandemic that hit us so hard and for so long. The Forum was postponed two times and it made us all aware of our vulnerability. It changed our perspective on the world, on how we act and how we are living together on one planet. It made us more aware of many urgent problems, like Climate Change, a pressing relevant topic. The curators of the Forum and the board of Sculpture Network decided on the topic for the XV Forum 'Sculpture and Climate Emergency'.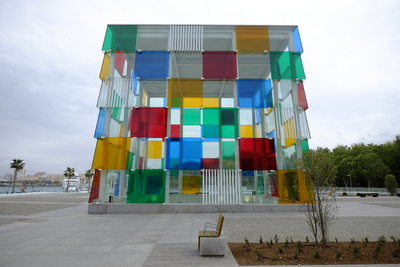 We as sculptors, working directly and physically with materials, we literally 'have it in our hands' to shape a future for the planet and tell our stories in three dimensions. Climate Discussion brings the topic of climate crisis, a pressing and relevant topic of all participants and artists and curators, to our sculptural practices. We will provide time for dialogues, share knowledge, and learn by moderated talks from artists that already worked with or within the topic of climate emergency and sustainability. Our speakers are the artists Joana Escoval and Leonor Serrano Rivas, Daniela Zyman (chief director and artistic director of TBA21) and Marti Manen (curator and art writer). The presentation and talk will be moderated by our curators Amparo López Corral and Maria Gracia de Pedro.
The Centre Pompidou Malaga, overlooking the city's marina, will invite us to experience the Centre Pompidou through the wealth of its collection, the excellence of its program and its intersecting artistic disciplines. On a private tour we will experience the collection and the temporary solo exhibition of Sheila Hicks 'Hilos Que Viajan' (engl. Traveling Threads)
Members will present: Showroom and Artists' Presentations
Every forum also has a moment for the 'showroom'. It's always an animated network moment where people exchange ideas, ask questions about techniques, or find shared inspiration and interests. Participants will share their work showing catalogues and photos of work and projects. We will also keep to the Forum tradition of artists presentation. Ten selected members of Sculpture Network will have a 90-seconds presentation at the auditorium of Centre Pompidou.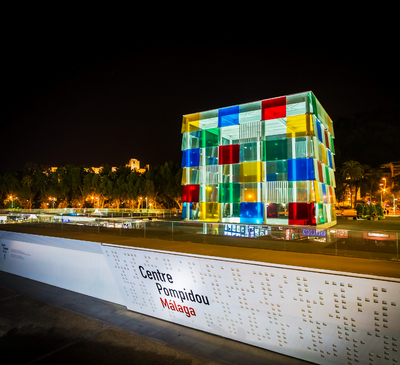 Gala Dinner
In the evening of the symposium day there will be time to be together and enjoy the beautiful environment of Andalusia. We organize our Gala dinner in the mountains and hope for a sultry evening.

Interactive Forum Day | Saturday _ October 7, 2023

On Saturday we choose a more interactive set up in cooperation with KiCulture. After a keynote speech about culture and sustainability, we will split up in smaller groups. KiCulture uses the word sustainability in a wide sense – encompassing all three pillars (environmental, social, and economic) – redesigning systems and rethinking how and what we do to find a win-win-win solution: better for people, better for the culture, and better for the planet. Forum participants can express their own interest and common tasks regarding sustainability. Workshops focusing on work-related activities (specific materials, conservation, audience engagement) or on how to communicate about sustainability through art. These workshops, moderated actively by instructors of KiCulture, will engage people. 
Some people would like to take the option to visit artists' atelier and galleries in Malaga instead of participating in the workshop program. After the Keynote speech of KiCulture you will be given a choice.
The official end of the XV. Forum in Malaga is after lunch on Saturday. However, if you haven't had enough yet we are currently working on optional visits to exiting venues, such as the TBA 21 in Córdoba, on Sunday the 8th.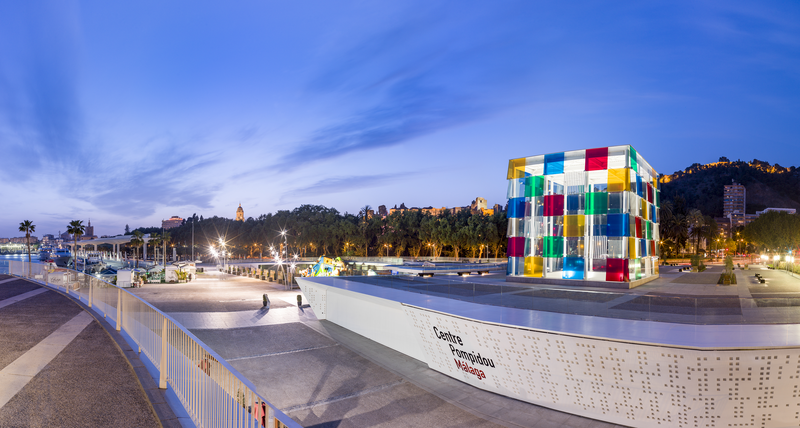 Beyond the Forum: Sculpture and Sustainability
During our Forum many questions and ideas will come up and be discussed. The second step will be an online workshop day in November or December 2023 in cooperation with the organization KiCulture. Online workshops will give us a follow up which will provide a structure to redact 'A manual of sustainable practice for sculpture' which will be presented on the website of Sculpture Network. 
Costs
We keep the participation fee as low as possible because we want all art professionals, art lovers and students to be able to participate. Sculpture Network is a non-profit organization. 
Included in the participation fee: Food, drinks, two lunches, gala dinner, bus to the venue of the gala dinner, entry tickets Museo Picasso and Centre Pompidou, two exhibition tours, lectures by international experts and workshops provided by KiCulture or visits to artists' ateliers and Galleries.
The participation fee does not include travel expenses and lodging. We advise to book early. 
Price for SN members: 289 EUR (Early Bird until 23.07.23), afterwards 340 EUR
Price for Non-members: 382,50 (Early Bird until 23.07.23), afterwards 450 EUR
We are looking forward to seeing you in Malaga! 
About the Author:
Sculptor and initiator of the XV. Forum of Sculpture Network
Board member of Sculpture Network